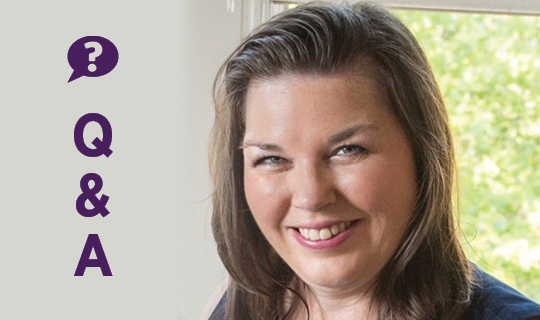 Associate Director (North America) Jen Kane shares how she works, what drives her, and how you can benefit from UQ's office in North America.
Tell us more about your role – is there a typical work day for you?
I am the Associate Director (North America) based in the UQ office in Washington, DC. Within the Global Engagement portfolio, I'm part of the Global Strategy and Partnerships team. I oversee UQ's international engagement agenda in the USA and Canada, with the goal of increasing collaboration with strategic partners and identifying new business development and partnership initiatives for UQ.
In my day-to-day work, I develop and manage key partnerships and relationships on behalf of UQ. Our partners in North America tend to be universities, Australian government representatives, associations, US and Canadian government agencies, NGOs, companies and alumni. Much of my work tends to be project-based and related to a specific activity, event or visit. For example, preparing for an upcoming Senior Executive Mission or working with a partner to organize a joint research symposium. Throughout my tenure at UQ, my role has continued to evolve and it seems no two days are the exact same, which in my opinion is what keeps the work interesting!
What are you working on at the moment?
I'm working to chase up a number of opportunities identified as part of the UQ Senior Executive Mission to the USA last November.  I'm also working closely with Emory University in Atlanta to develop a partner engagement plan for the next three to five years, and I've been meeting regularly with the University of Maryland to explore areas and potential for greater engagement.
How can you help UQ staff who want to engage in North America?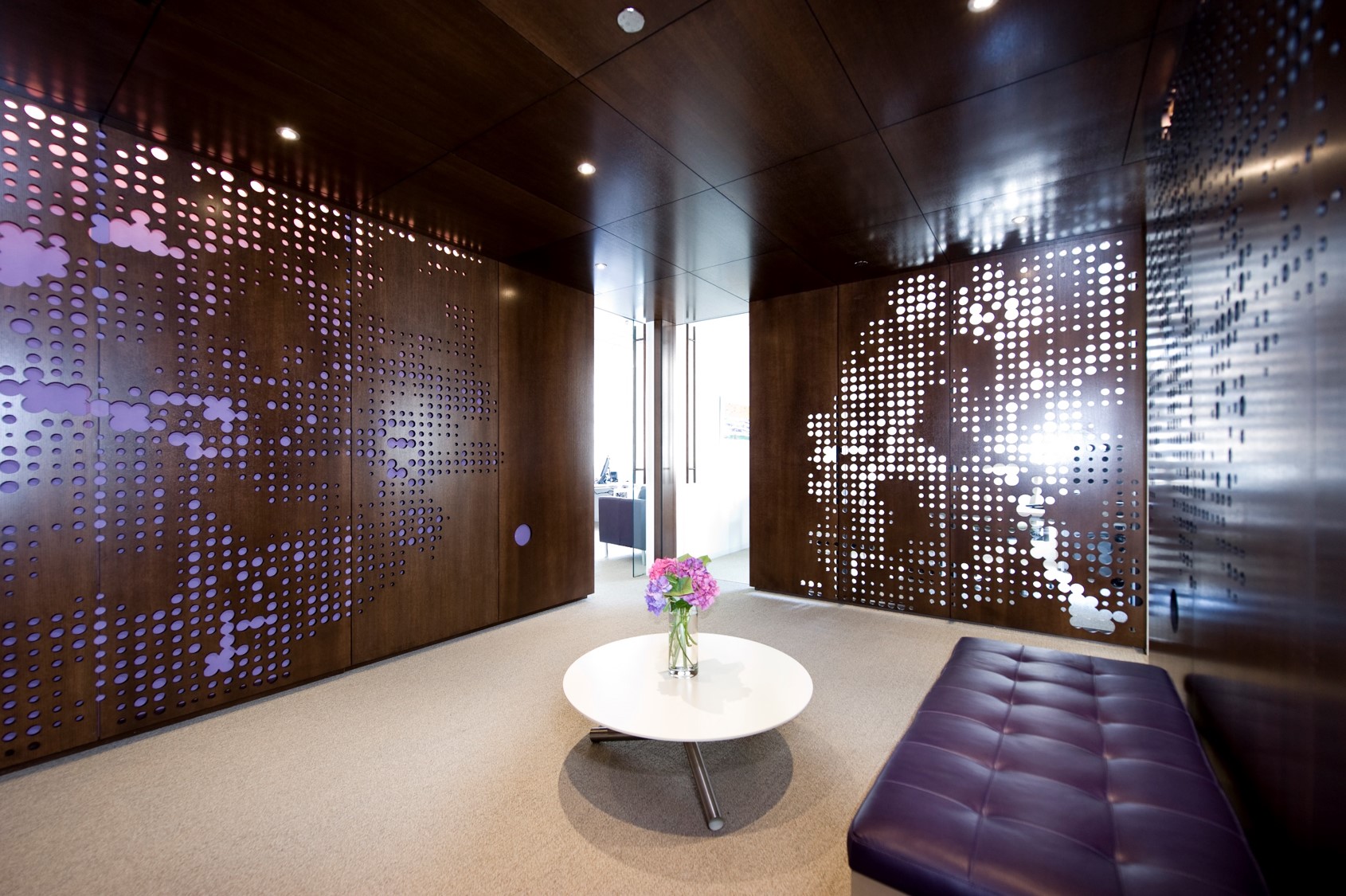 Our office can provide advice, support and general assistance in fostering relationships with our US and Canadian partners. North America is a big place, and it is full of opportunities. Our office serves as a resource to help focus UQ's efforts in the region, and help the UQ community build closer links with industry, institutional partners, government and alumni.  In addition, our office can serve as a 'landing pad' in North America. Visitors to the office can sit at hot desks, hold meetings in our boardroom, or our use office building as a venue for receptions, networking events or small conferences. 
Learn more about the services offered by the North America office
What's it like working for UQ on the other side of the world?
It can certainly be challenging – and the 15-hour time difference certainly doesn't help! I work very closely and very collaboratively with my colleague Tabitha Powell (Advancement Manager), as we are physically located in the same space. I typically visit the St Lucia campus one or twice a year, and that has helped me develop relationships with colleagues on campus that I can continue over email, phone and Skype. I tend to work a lot in the evenings, which happens to be business hours in Brisbane. I follow UQ News and various UQ faculties and institutes on Twitter to learn about the latest news on campus.
Tell us a little about your background and how you got to where you are today.
I grew up in Minnesota and studied English and journalism at DePauw University in Indiana. During my undergraduate career, I studied abroad in London and also undertook a semester-long internship in Philadelphia. I undertook a working holiday in London for six months after I graduated, which included quite a bit of travel around Europe.
I've worked in Australian higher education for the past 15 years – predominantly in the USA. I started out my career with IDP Education, working in the Washington, DC and Sydney offices. After living in Sydney for nearly a year, I moved back to the States and started a position as the Education Manager at the Australian Embassy in Washington, DC. I worked both for Australian Education International and the Australian Trade Commission before joining UQ in 2011 when we launched the UQ North America office.
While working at the Australian Embassy, I met my husband, Ben. He's a native of Traralgon, Victoria. We got married in 2013, and our son William (aka Liam) was born in December 2015. Both my professional and my personal lives straddle two continents, and I am lucky to have family, friends and colleagues all over the world.
Do you have any favourite tools to help you work?
I try and put everything in either an Outlook or a Google calendar. I used to use lots of post-it notes, but now I just schedule reminders in my calendar and try to block off time to work on specific projects. I am super thankful for modern technologies of Facetime, Skype and Zoom – they definitely help me stay connected. And of course, I am totally dependent on my iPhone!
What's the best advice you've received?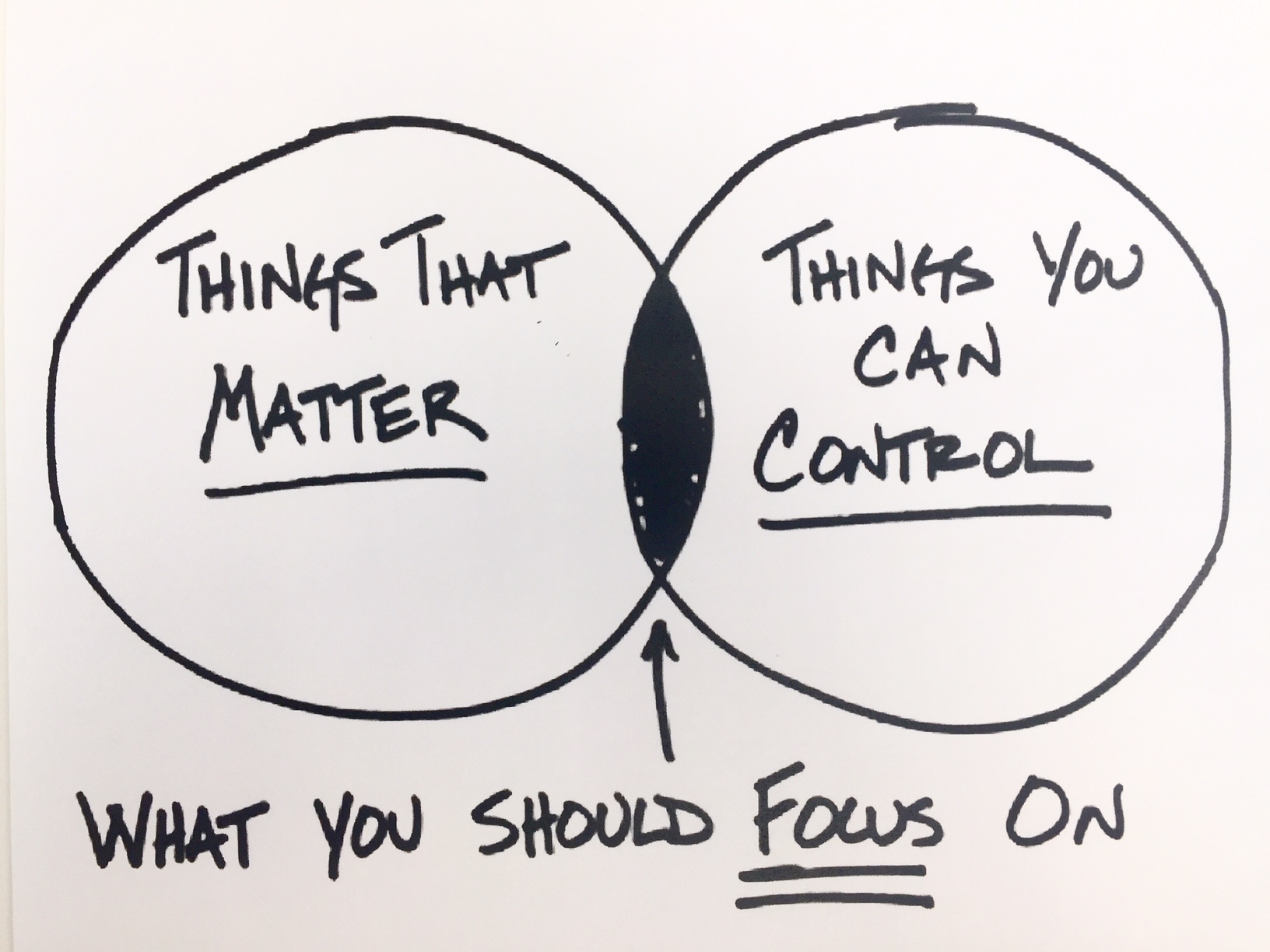 I'm not sure it is the best advice I've ever received, but this diagram has been hanging on my office wall for the last six months.   In the current US political climate and the never-ending news cycles, I was feeling disenfranchised and wondering how to take meaningful action in my own life and my own community. This Venn diagram is a constant reminder to not sweat the small stuff, and let go of all the things that I can't control. I look at this every morning and try to focus my energy on actions and activities where I personally can take action, make a difference, and add value.
What would you say are your key values?
I really value optimism, independence, and creativity. As I raise my two-year-old son, I hope to instil values of respect and responsibility, generosity and compassion.
Do you have a favourite place?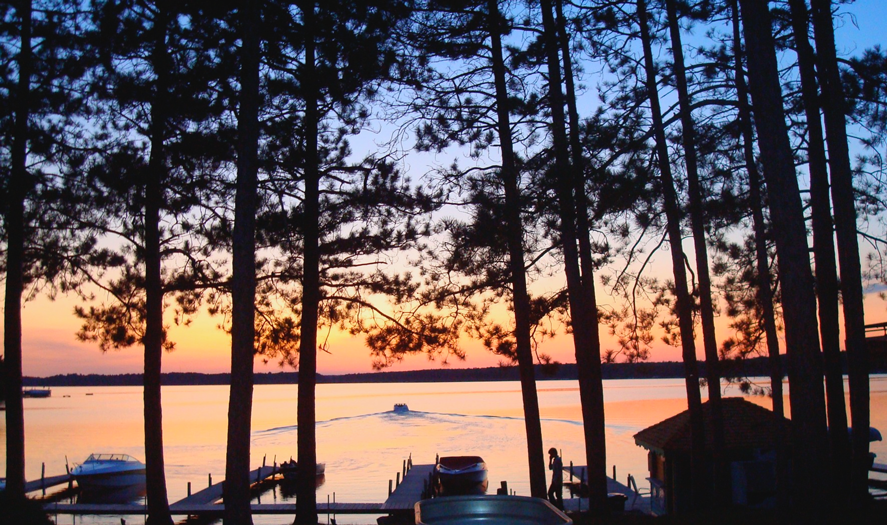 It's hard to pick just one! My parents have a houseboat on the Whitefish Chain of Lakes in Northern Minnesota. I have many fond memories of lazy summer days spent boating, fishing, swimming, water skiing and barbecuing. We go back to Northern Minnesota as a family at least once every summer, and I love making memories there with my son. Until very recently, there was no wi-fi or mobile signal, so it was also a great place to escape, recharge, and enjoy quality time with family. "The lake," as it's affectionately called by my family, is the place where I feel the most grounded and the most content.
How do you recharge?
I love to read a good, old-fashioned hard-copy book – my latest read was "Little Fires Everywhere" by Celeste Ng. I am lucky enough to be able to walk to work, and I often spend that time either listening to a podcast or reflecting on my day. I am a regular at my local barre studio, which is a combination of ballet, yoga and pilates. The benefits of exercise for me are as much mental as they are physical. And a few times a year, I enjoy travelling with my husband and my son to visit friends and family. Washington, DC is a fantastic city – but I find it refreshing to escape the hustle and bustle of the District, and explore the world.