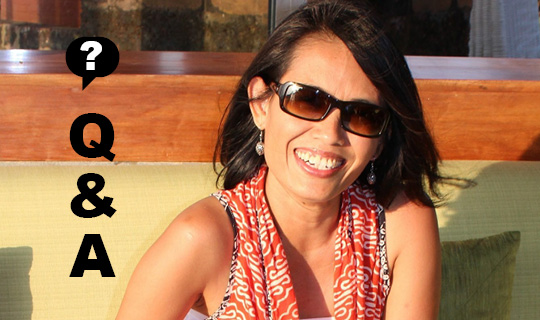 UQ Chief Representative (Indonesia) Sovi Arinta shares how she works, what drives her, and how you can benefit from UQ's office in Indonesia.
Tell us more about your role – is there a typical work day for you?
The fun version is that I'm the 'fairy godmother' of UQ in Indonesia. My role is basically to be the face of UQ in Indonesia in engaging with our partners from different sectors: universities, research agencies, government agencies, and alumni. I help to manage the University's relationships.
I have had many wonderful experiences with experts from all sorts of areas, such as marine biology, social change, business, law and music. It keeps life very interesting and keeps my brain exposed to many different fascinating things. The coolest thing is I get to learn from the best without having to attend classes!
What are you working on at the moment?
The main thing at the moment is preparing for the upcoming Senior Executive Mission.
A UQ delegation will visit Singapore and Indonesia from 24-29 March. We will seek to engage with many partners in a short timeframe.
In terms of other opportunities, the Australian Government, through Australia Awards Indonesia, has introduced a new scheme to jointly fund scholarships with the Indonesian Government. The scheme will allow civil servants to study joint degree programs and will encourage more partnerships between Australia and Indonesia. We are currently working with a few government agencies, like the Indonesian Judicial Commission, who are interested in sending staff. Later today I will meet with the Corruption Eradication Commission to work on this initiative.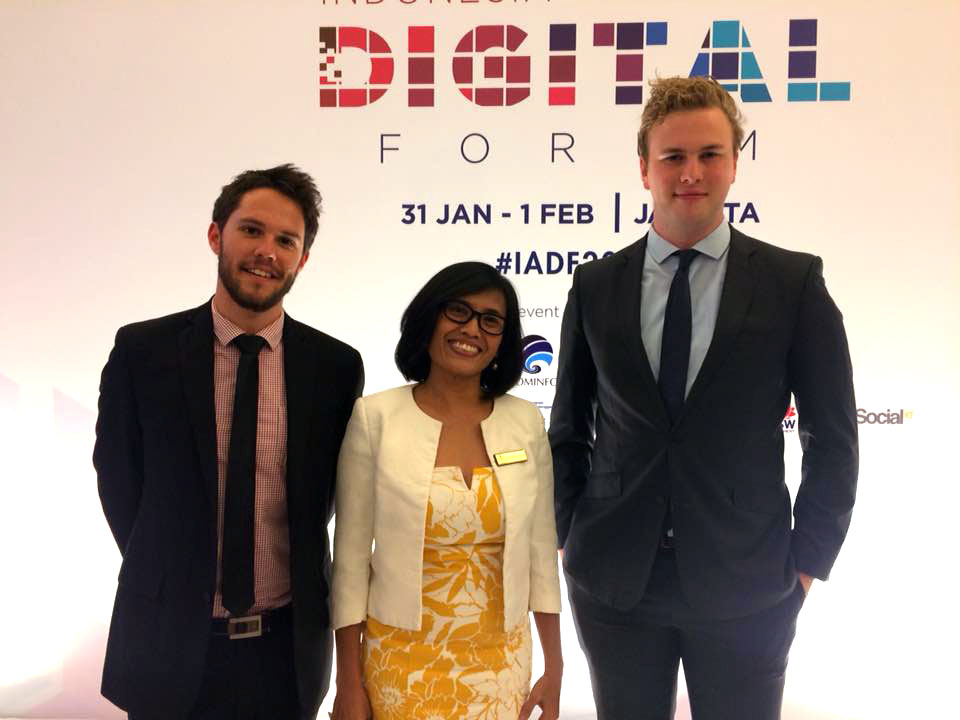 I am currently working with the Faculty of Humanities and Social Sciences (HASS) on the possibility of engaging with Islamic universities in Indonesia to take advantage of a scheme through the Ministry of Religious Affairs, which aims to train 5000 PhD students. There is also an exciting project in the works with the School of Music, which proposes to send 10 students on a New Colombo Plan Mobility Plan project to perform with a music group and an Indonesian maestro pianist. Senior Lecturer in Composition Dr Robert Davidson will travel as part of UQ's delegation and the Indonesian music group will put together a performance.
What's it like working for UQ in another country? How do you overcome the challenges of remote work?
A lot of breathing! I maximise relationships with colleagues in Australia. The biggest challenge is access to internal resources – even a simple thing like opening a file on the shared network can take extra time. I rely a lot on colleagues and make use of the connections I have in the Faculties and Schools. It's good to build allies across the University.
Tell us a little about your background and how you got to where you are today.
I worked with the Australian Trade Commission, within the Australian Embassy in Jakarta, for 16 years before the UQ Indonesia Office opened in 2014.
For more than 11 of those years I was charged with promoting Australian education in Indonesia. It was quite similar to what I do now, in that I was assisting Australian clients to find opportunities in the Indonesian market and win business in Indonesia. One thing that really helps me in my current role is that in my 16 years at Austrade I was exposed to so many sectors and industries, so I have diverse networks across government, business, education and non-government organisations, which helps a lot in my current role. I can make use of those networks to benefit UQ stakeholders.
Do you have any favourite tools to help you work? How do you stay on top of it all?
It's got to be my iPhone – it tells me everything and connects me to my calendar, contacts, email, internet and WhatsApp.
What's the best advice you've received?
I used to have a wonderful mentor in Austrade who had one piece of advice: always ask this one question before committing to anything - "so what?" If I have an enquiry to engage with a partner, I will ask this question. What's in it for us? What's in it for them? Starting from that question we can maximise outcome and optimise resources. It also applies to personal life as well. When I'm entertaining an idea, I reflect on what benefit will it bring.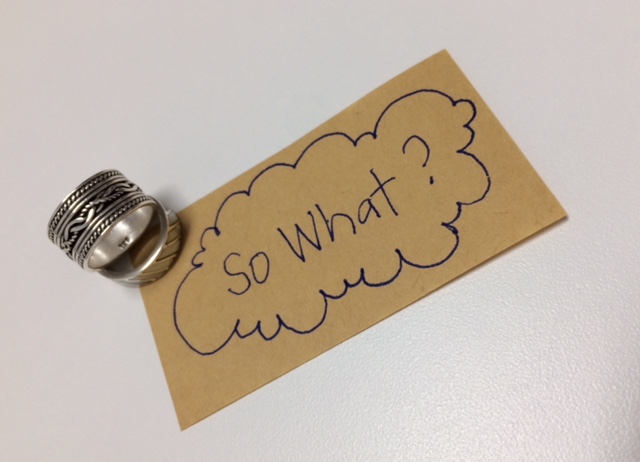 What would you say are your key values?
I think it's important to put your personality into whatever you do.
I bring a strong personal presence to my professional work and that carries a lot of weight in my role that requires relationship management aspects. I also place a high emphasis on valuing integrity in everything that I associate myself with.
Do you have a favourite place?
It's difficult to choose just one as I have travelled to so many places. However, to be very specific, I grew up with my aunty's family in Yogyakarta and my all-time favourite place is the floor of my childhood bedroom. I still have a vivid memory of how I would rush home and lie on the floor and look out through the window to the trees and feel so safe.
How do you recharge?
I have been into yoga a lot lately, which helps me not only keeping physically fit but also mentally zen. And of course, playing with my cat Popo does give me a boost of energy.
Find out more about UQ in Indonesia