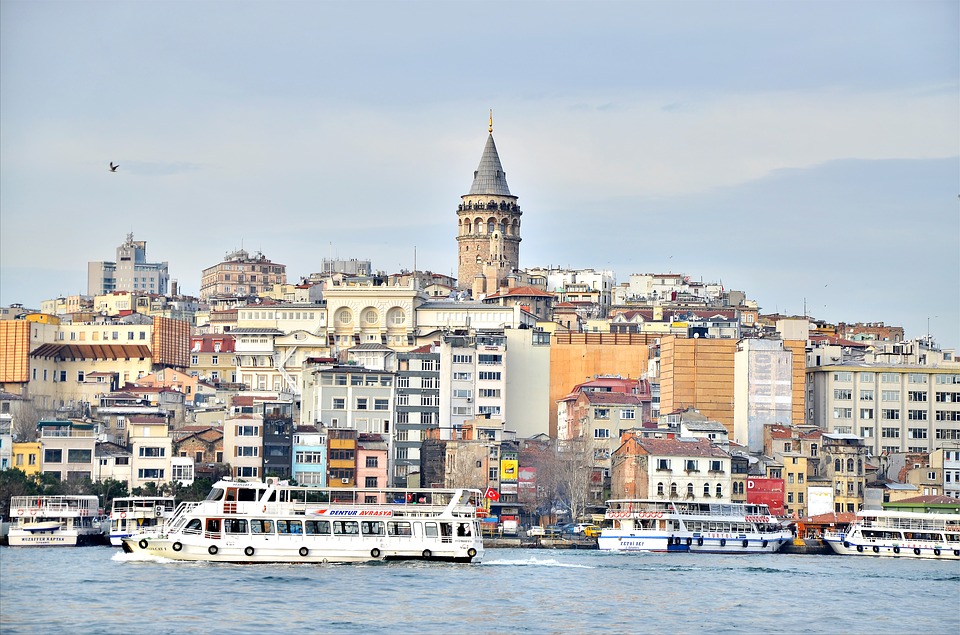 Turkey, the country that joins Asia and Europe, is a nation experiencing immense growth, with opportunities for UQ to nurture partnerships that are mutually beneficial.
This year, Turkey is hosting a momentous gathering of visitors and participating in significant collaborations alongside UQ.
Turkey will welcome the world's leaders when it hosts the 2015 G20 events. The country is also seeing a large number of visitors arrive to commemorate the Anzac Centenary, which marks 100 years since the historic landing on Gallipoli took place on April 25, 1915.
With the firm advancement of Turkey's economy and its subsequent broadened global reach, the University continues to strengthen its engagement with the unique destination. In Australia, students are afforded the chance to enrol in Turkish language courses. The University additionally offers students the opportunity to participate in exchanges with two Turkish universities through UQ Abroad: Boğaziçi University and Koç University, both in Istanbul.
New academic and research collaborations continue to be supported by the University, which is developing strong partnerships with Turkish universities, corporate partners and government bodies.
Through collaborative ventures — including a number of archaeology projects with Hacettepe University in Ankara involving historically rich research sites across the country — UQ is exchanging knowledge and fostering strong connections with Turkey.
Download the Contact app to view an interactive map about UQ's engagement with Turkey. A Turkish translation is also available.
Uncovering Turkey's Past
For archaeologists, Turkey is a rewarding land where relics of a fascinating history abound.
As Associate Professor Andrew Fairbairn from the School of Social Science shared, Turkey has more archaeological sites than Greece and Egypt combined.
Each year, Fairbairn takes between four and 10 students, including undergraduates, Honours and Research Higher Degree students, to Turkish archaeological sites.
Fairbairn spends up to 12 weeks each year working in and discovering more about Turkey, and has seen a steady increase in student involvement since he commenced at UQ in 2006.
"My research interest in Turkey focuses on understanding the development of the farming economy and how it influenced social and economic development from the Neolithic to Iron Age, approximately 10,500 to 20,000 years ago," he said.
To better understand these historical developments, Fairbairn analyses plant remains, which he collects during annual excavations on Turkish sites.
The dedicated researcher's fondness for Turkey extends beyond his research interests.
"Turkey has a very complex landscape, with an engaging beauty, even in the central plateau — which is my winter home — and the people are wonderful, with a complex culture, fine food and overwhelming hospitality," he said.
Fairbairn's primary focus is on the excavation of Boncuklu Höyük, the site of a 10,500-year-old village near the city of Konya, which he leads with Professor Douglas Baird from the University of Liverpool.
"My work is contributing to providing a new understanding of this challenging and unique region's role in the development of ancient civilisations," Fairbairn said.
PhD candidate Xavier Carah seized the opportunity to visit Turkey.
"For millennia, Turkey has been at the centre of empire and civilization — a truly fascinating country to visit and experience," said Carah.
Fairbairn's team also liaises with the Turkish Ministry of Culture and Tourism, as well as the British Institute at Ankara, which sponsors the Boncuklu Project.
His research incorporates collaborative projects between the Japanese Institute of Anatolian Archaeology and Ankara University across several important sites.
A number of students also attend Fairbairn's field school each year at Kaman- Kalehöyük, south-east of Ankara, where they assist with sample processing and analysis.
Fairbairn and his students' efforts in Turkey are long-term endeavours, which have fostered strong connections with local communities.
Fairbairn said these connections are particularly strong in Konya, where Boncuklu is based.
"The excavation provides continuing research fieldwork experiences for students and staff, and fieldwork experience is essential for archaeologists' training." He added, "I am taking part in developing an exchange program with Hacettepe University in Ankara, and the projects are forming a basis for collaboration."
Back at the St Lucia campus, Fairbairn runs a course entitled "The Archaeology of Turkey" to prepare undergraduate Archaeology students for conducting research in Turkey. Having worked in Turkey each year for 15 years now, Fairbairn's enthusiasm for the country remains strong. "The simple fact is that Turkey, as a place, got under my skin, and the archaeological questions there are really engaging," he said.
Download the Contact app to view an exclusive photo gallery.
Delivering expertise in mining
During the past decade, Turkey has emerged as a strong performer in the global economy. National policies, demographics — including having a comparatively "young" population — and industries such as mining are playing a critical role in its continuing growth.
UQ's Sustainable Minerals Institute (UQ–SMI) is poised to play a significant part in this process through a partnership in an International Mining Centre (IMC) with Turkey's Hacettepe University.
The idea for the IMC emerged from discussions in 2014 between UQ–SMI's Professor Dee Bradshaw, Hacettepe's Professor Hakan Benzer and Turkish PhD scholar Barıș Yıldırım. The Centre involves collaboration between SMI and UQ's Faculty of Engineering, Architecture and Information Technology. At the same time, the Soma coal mine accident in May that year, which took the lives of more than 300 miners, highlighted the need for improved safety.
The discussions led to a proposal for a centre based on a model developed by UQ–SMI. It was supported by the Turkish mining industry, and officially approved by the Turkish government in November 2014.
The IMC will be based at Hacettepe, and Benzer has been appointed as its Director. "Hacettepe University is recognised for its technical expertise worldwide and UQ–SMI represents the world's largest concentration of university researchers working on mining and sustainability issues. The IMC gives us both an opportunity to consolidate our efforts," said Bradshaw.
"The aim of the IMC is to provide a platform to ensure the safe, secure and sustainable future of mining in Turkey, through a collaboration between government, universities and business."
Professor Alban Lynch, the founding director of UQ's Julius Kruttschnitt Mineral Research Centre, established collaboration between Hacettepe University and UQ in 1998, and there has been a continuous exchange of staff and students since then.
In 2009, Hacettepe University joined the Australian Minerals Industry Research Association (AMIRA) P9 project — one of the world's longest running research projects, which began in 1962. In 2012, Hacettepe was one of five universities in the UQ–SMI Global Comminution Initiative.
PhD Candidate Bariș Yıldırım chose UQ for undertaking research in mining because of the long-standing engagement between the University and his home country.
"I don't think I would be able to study such a challenging subject at any other university," said Yıldırım.
"It is a different PhD journey than most. I am thankful to UQ for the opportunities I've received — site studies in Canada and Chile, and experiments in Brazil, Australia and Turkey. The diversification of the research, and engaging with different cultures and world experts, strengthens the value of the PhD." 
Yıldırım believes that the Turkish mining industry will derive lasting benefits from the collaboration in Australia.
"The engagement with UQ and SMI through the IMC will support the Turkish mining industry and increase the level of professionalism. It will improve safety, increase social responsibility, train leaders, apply new technologies and develop linkages. If we can save lives and improve efficiency, this will be the ultimate contribution that professionals can make," he said.
This story originally appeared in the Winter 2015 edition of Contact Magazine.