Global Partnerships enables The University of Queensland to be one of Australia's most globally connected universities. We identify international partnerships, programs and projects that align with UQ's strategic vision. 
Spotlight on
With a key focus on 'Priorities for science diplomacy' — this year the Colloquium will explore how countries can work together to solve global challenges. Register to join us 28 September 1-6.30pm.


Would you like to join a world-leading, transnational research team with a generous scholarship? UQ and the Indian Institute of Technology Delhi are accepting expressions of interest for the joint PhD program. EOI due 16 October 2022.
Our work
Find out how we are living up to our mission to deliver global development leadership for a better world.

We assist international sponsored students to access services across the university and enable global experiences for UQ students.
Research and educational organisations, sponsors, government, and industry engage with us to create change.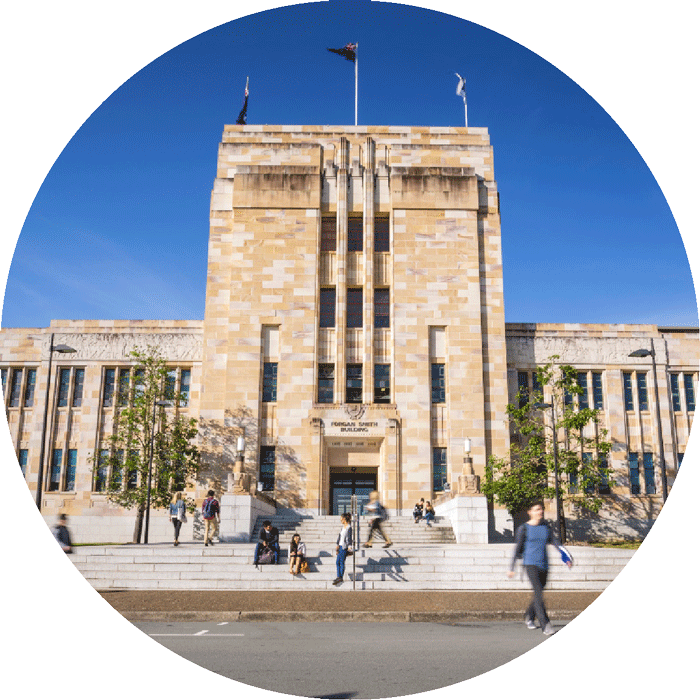 UQ is committed to working collaboratively with international partners to increase global connectedness and create positive, lasting change in the communities where we engage. 
The pandemic has become a catalyst to strengthening global cooperation and relevance in the changing environment. Global Partnerships will continue to work closely with international partners to deliver greater industry, student and development outcomes. Our teams across Global Strategy and Partnerships, Intelligence and Engagement, International Development, Operations, and Sponsored Students, work tirelessly to transform UQ's knowledge into meaningful and measurable impact. During this period of uncertainty, we believe that global collaboration and innovation is the key to creating a better future for all. 
A connected university


430+
partners across 60 countries


300,000+
graduates in 190 countries


25+
years of development experience
A range of online tools, resources and reports are available to support staff with identifying global opportunities and collaborations.