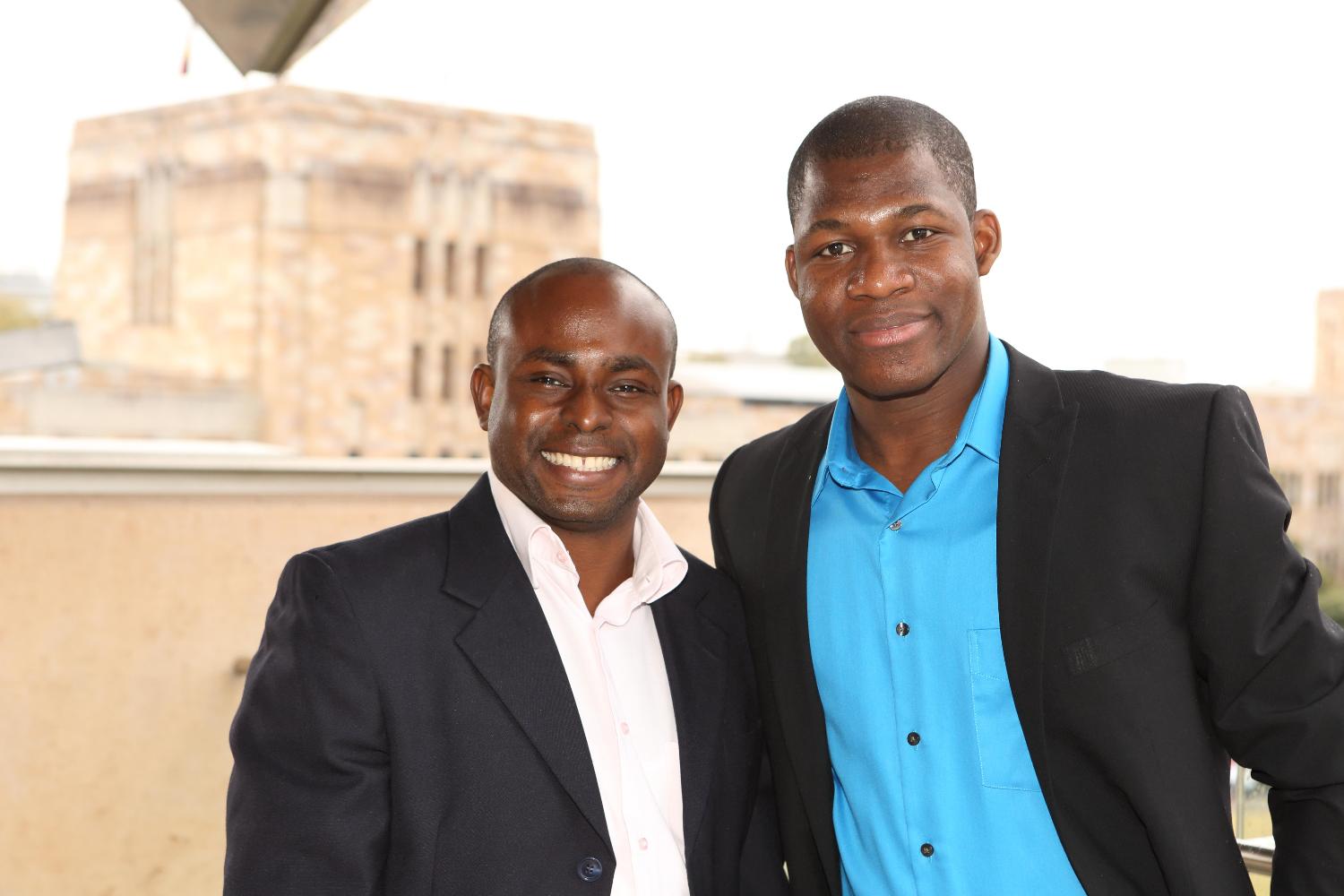 For Eddy Lebelon, from Port au Prince, Haiti, completing a master's degree in an English-speaking country was once just a dream.
Now he is a Study Brisbane International Student Ambassador and is set to graduate with a Masters of Development Economics (Advanced) from The University of Queensland this December.
"I did some research and discovered that UQ was a world-class university, so I decided to apply through the Australia Awards scholarship program," he said.
"The great weather in Brisbane also influenced my choice a lot!"
He says the multicultural environment and networking opportunities in Brisbane have been a great advantage.
"My network now includes friends from every single continent in the world," he said.
"A highlight of my experience was becoming a Brisbane International Student Ambassador.
"Through conferences at UQ, my faculty and the Ambassador program I've had the opportunity to meet several influential business people.
"I have grown a lot, I've learned about different cultures and I've become more capable of debating issues related to development economics."
He has also appreciated the chance to build relationships with faculty members.
"A good way to develop friendships with lecturers is by going to see them during their consultation time," he said.
"I will go home to Haiti able to experiment with a whole new set of economic theories."
His UQ experience has also had some unexpected positive outcomes.
"I've learned how to cook and I never did that in the past – now I can claim to be a modest chef!"
He encourages students to get to know Brisbane and explore at suburbs beyond St Lucia.
"Brisbane has some great bikeways and there's no happier student than the one who has a bike."
Eddy plans to return to Haiti to work as a Project Manager for an international organisation.
He's also interested in building an agro-industry or light manufacturing business, yet his ultimate aim is to influence his country's government.
"I will become a Minister of Economy or Agriculture by the age of 50!" he said.
UQ will hold a departure ceremony for graduating Australia Awards students on 9 December 2014. To learn more about our work with international scholarship bodies, visit www.uq.edu.au/international/sponsors.