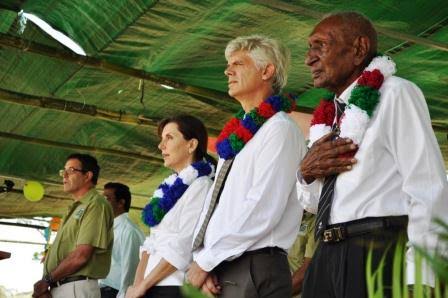 A new website hosting interviews with prominent Papua New Guineans on the period leading up to and following that nation's independence from Australia in 1975 has been launched today.
'PNG Speaks' has been developed by the National Museum and Art Gallery of Papua New Guinea, The University of Queensland (UQ), Deakin University and the Australian Government to preserve Papua New Guinea's oral history.  
Papua New Guinea National Museum and Art Gallery acting Director Mr Senea Greh said the PNG Speaks project provided important insights into how Papua New Guineans experienced the transition to an independent nation in 1975.