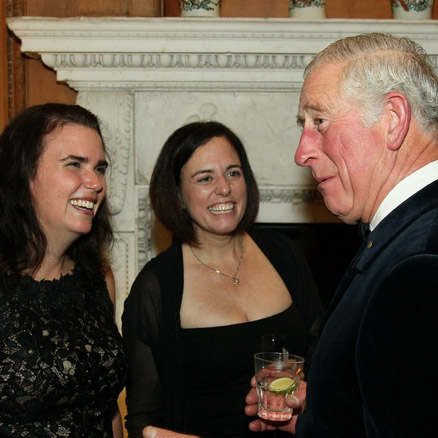 An international team of mental health experts, including two University of Queensland researchers, has developed a framework to help children recover from trauma, with the support of The Prince of Wales.
Nineteen child traumatic stress experts from Australia, Canada, Norway, Germany, the USA and the UK, participated in a roundtable in Scotland this month.
Associate Professor Vanessa Cobham and Professor Justin Kenardy from the UQ School of Psychology attended the two-day meeting organised by the Phoenix Australia Centre for Posttraumatic Mental Health, under the auspices of the Prince's Trust Australia.
Professor Kenardy said the goal was to develop a much-needed intervention for young people to facilitate their recovery and foster ongoing resilience following disasters.