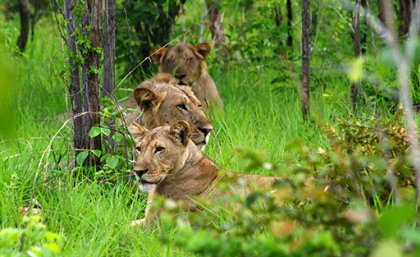 One of Africa's last remaining wilderness areas is in good shape and could potentially support 50,000 elephants and 1000 lions, a University of Queensland-led study has found.
Niassa National Reserve is Mozambique's largest protected area and has large populations of threatened species, but it's one of the least biologically explored places on Earth.
UQ's School of Earth and Environmental Sciences James Allan said the study looked at patterns of forest loss and found the reserve had lost 108 square kilometres between 2001 and 2014 due to agriculture and human settlement.