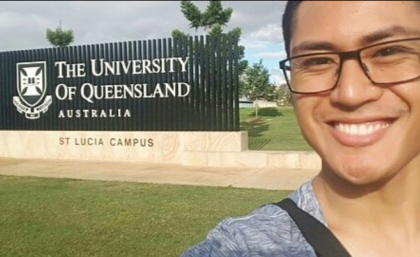 Graduating student Ma'aola Saminatoto Milovale loane is set on a new mission – to expand opportunities for students in his homeland of Samoa.
After graduating with a Master of Business from The University of Queensland on Wednesday, 13 December, the 22-year-old plans to launch the first work-experience program of its kind in Samoa to provide students with operations and management experience in local businesses.
Ma'aola said the work-experience program will link local schools and businesses across different villages to support students to gain vital experience in the workforce and acquire transferable knowledge and skills for national and international opportunities.
"My biggest fear was being 'just another graduate'," Ma'aola said.
"The world is becoming a cookie-cutter factory that manufactures graduates who are super educated but super identical too. UQ taught me that I don't have to do things like everyone else."