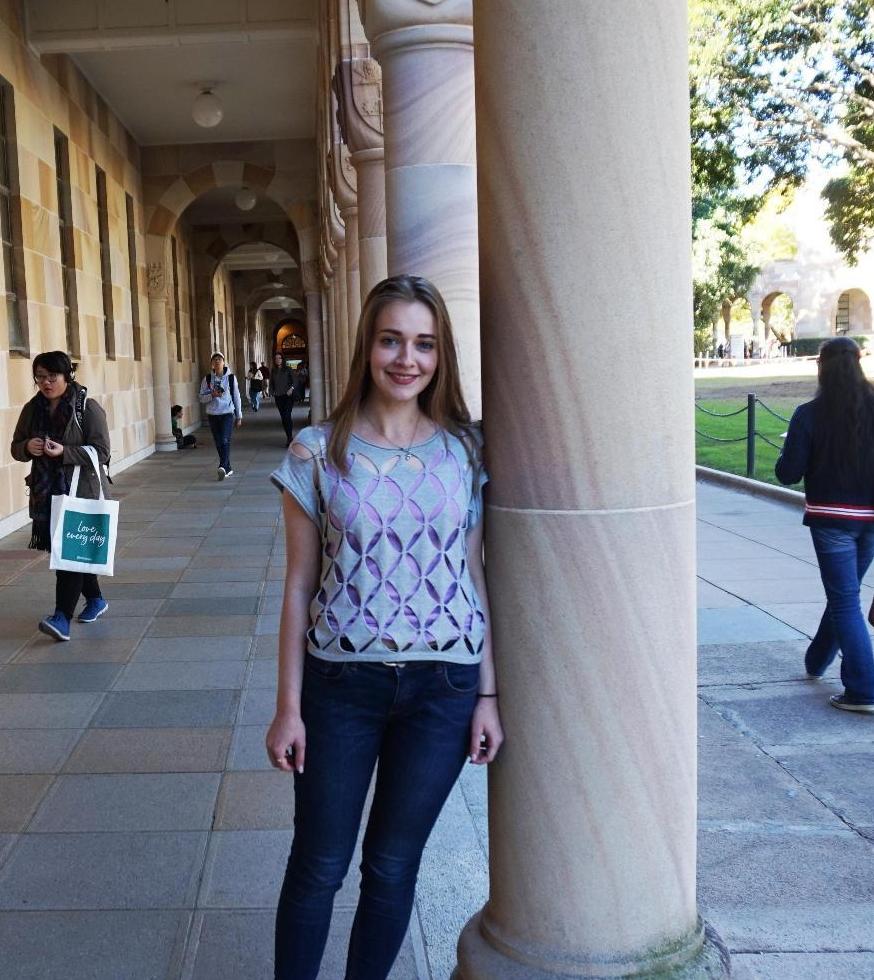 The University of Queensland (UQ) has awarded the first of six $5000 UQ-Prokhorov Scholarships to support bilateral exchange between UQ and Russia.
The Scholarship was proposed by His Excellency Mr Peter Tesch, Australian Ambassador to the Russian Federation in 2017, to celebrate 75 years of diplomatic relations. Its namesake, Queensland-born Russian physicist Alexander Prokhorov, pioneered research on lasers and shared the Nobel Prize in Physics in 1964.
The Scholarship is funded by the Office of the Deputy Vice-Chancellor (External Engagement) to strengthen the University's ties to Russia – a country with which UQ shares two institutional agreements, several academic staff, 58 alumni, and more than 170 co-publications in the past five years.
The inaugural recipient is Ms Yulia Antoshina, a third-year student of German and English at Lomonosov Moscow State University. After arriving in Australia in July, Yulia is now studying German, economics, accounting and public relations at UQ.
Yulia said she chose to study in Australia, rather than in an English-speaking European country, to gain a fresh perspective.
"UQ is a playground for open-minded, versatile and inquisitive people from all around the world," she said.
"By coming to Queensland, I'm hoping to adopt new ideas – ideas that I can take home and explore in Russia."
Acting Deputy Vice-Chancellor (External Engagement) Mr Rongyu Li said the Scholarship shows UQ's commitment to innovative and flexible learning options, diverse and dynamic partnership opportunities, and an integrated learning environment.
"Alexander Prokhorov's discovery has helped transform almost everything humans now rely on – from surgery to the internet. It's this intrepid spirit of innovation that inspires UQ to share knowledge and resources, and to uncover research with global impact," he said.
"At UQ, we believe education and research can transform students so they, in turn, can create change in the world."
The UQ-Prokhorov Scholarship will be granted to a total of six students across three years. The next recipient will be an Australian student studying at Lomonosov Moscow State University in early 2019.