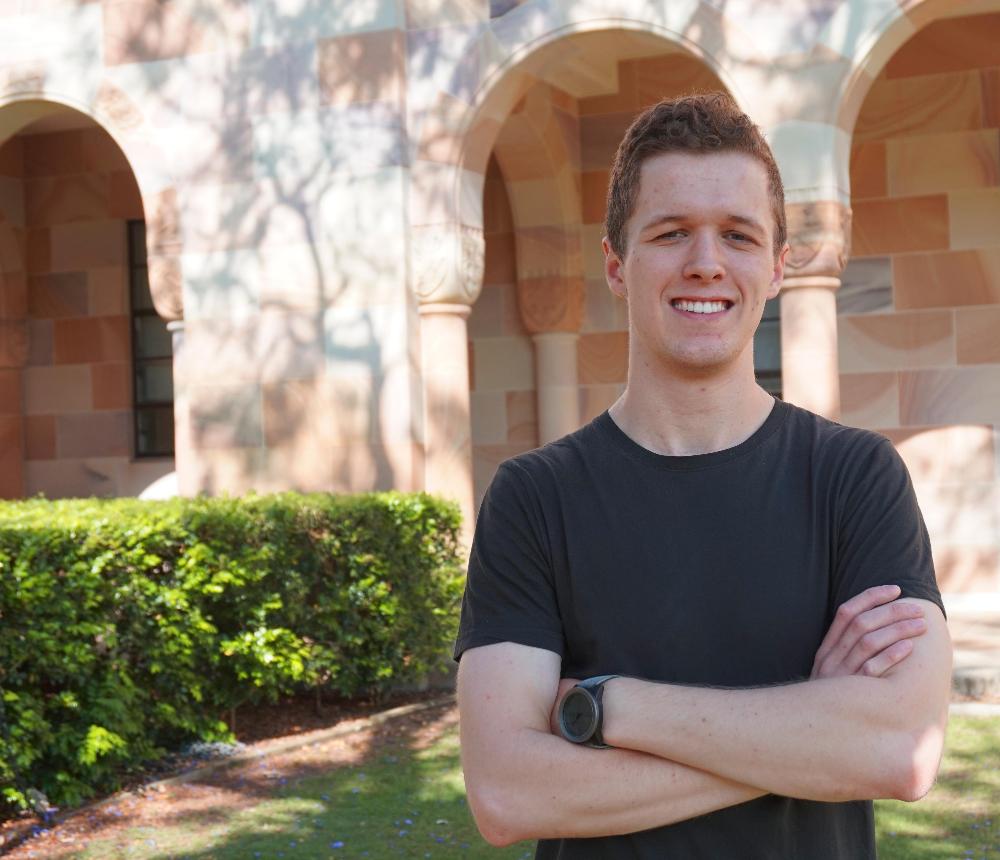 The University of Queensland (UQ) has awarded its first outbound recipient of the UQ-Prokhorov Scholarship to high-achieving language scholar Mr Samuel Brotchie.
Samuel is the second of six students awarded $5000 to support bilateral exchange between UQ and Russia. The inaugural recipient was Lomonosov Moscow State University Ms Yulia Antoshina.
The Scholarship was proposed by His Excellency Mr Peter Tesch, Australian Ambassador to the Russian Federation, in 2017 to celebrate 75 years of diplomatic relations. Its namesake, Queensland-born Russian physicist Alexander Prokhorov, pioneered research on lasers and shared the Nobel Prize in Physics in 1964.
The Scholarship is funded by the Office of the Deputy Vice-Chancellor (External Engagement) to strengthen the University's ties to Russia – a country with which UQ shares two institutional agreements, several academic staff, 58 alumni, and more than 170 co-publications in the past five years.
Samuel is a second-year student of German and Russian at UQ. He chose to leave his home in the Australian Capital Territory for UQ as it's one of the few universities in Australia that teaches Russian as a language major with a focus on listening, reading, writing and speaking.
On his exchange to Russia, Samuel said he hopes to keep an open mind and to develop an appreciation of the culture.
"I love the end of year gathering at UQ where past and current lecturers, students and members of the community come together to speak Russian," he said.
"Now, I feel truly privileged to be given the opportunity to immerse myself in Russian language and culture."
Deputy Vice-Chancellor (External Engagement) Mr Rongyu Li said the Scholarship shows UQ's commitment to innovative and flexible learning options, diverse and dynamic partnership opportunities, and an integrated learning environment.
"Alexander Prokhorov's discovery has helped transform almost everything humans now rely on – from surgery to the internet. It's this intrepid spirit of innovation that inspires UQ to share knowledge and resources, and to uncover research with global impact," he said.
The UQ-Prokhorov Scholarship will be granted to a total of six students across three years. The third recipient will be a Russian student from the Lomonosov Moscow State University studying at The University of Queensland from July 2019.
Media: Dr Jessica Gallagher, Director, Global Engagement and Entrepreneurship, j.gallagher@uq.edu.au, +61 435 961 173.