UQ recently hosted two staff from the Technical University of Munich (TUM) as part of an ongoing program to provide professional development opportunities and to share best practices.
Staff from UQ Global Engagement and Entrepreneurship welcomed TUM Communications Coordinator, Ms Marina Schreier, and Research Controlling and Quality Management, Ms Kristina Kiel, from 5-9 August. In addition to cuddling a koala and enjoying the University's NAIDOC celebrations, Ms Schreier and Ms Kiel also had the opportunity to get to know their home university better.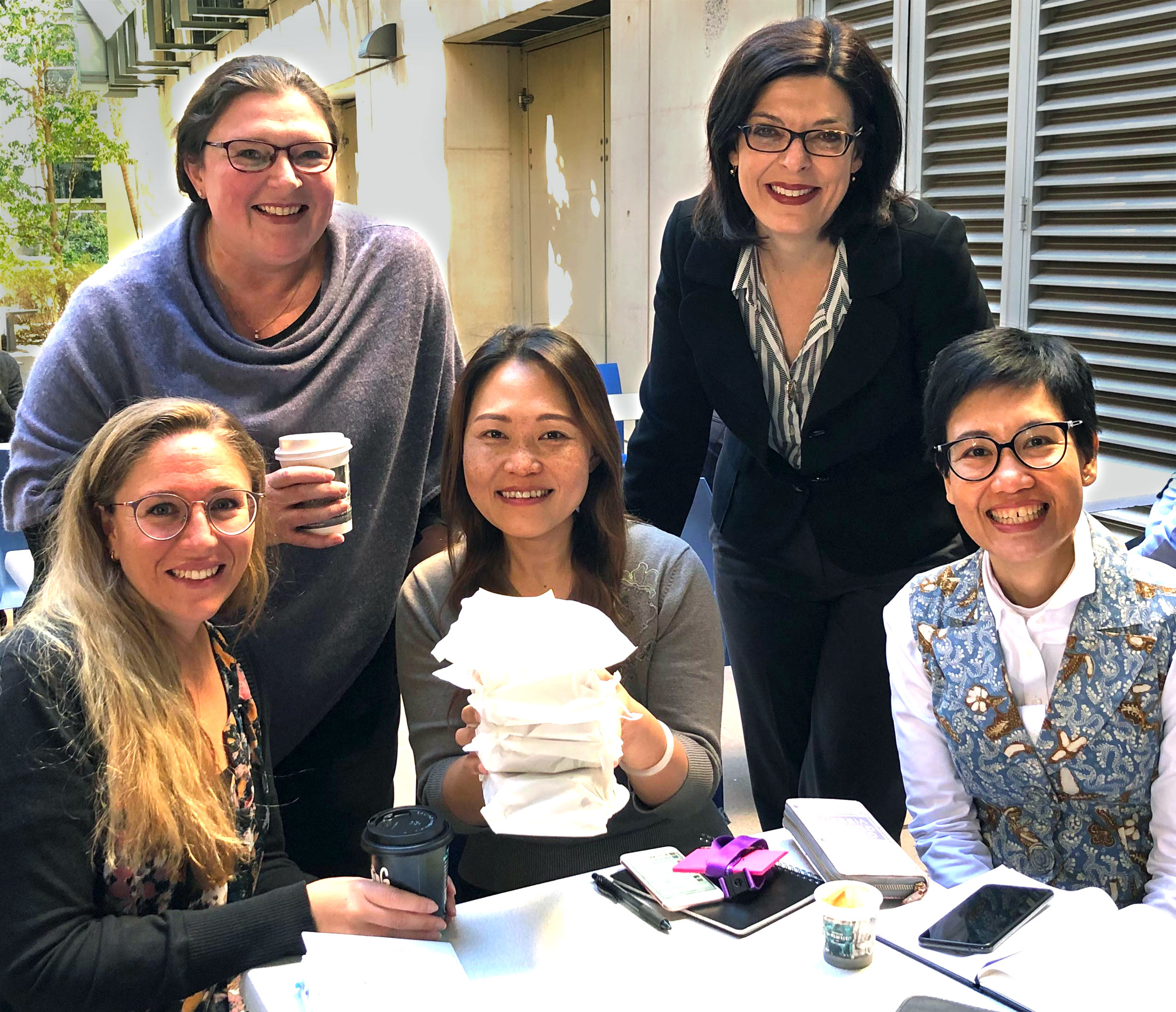 "I met a lot of very friendly and interesting people at UQ," Ms Schreier said.
"And as I was here in the same week as a TUM colleague I'd never met before, I also got the chance to find out about her department's work at TUM. The experience improved my understanding of how TUM and UQ work together."
Both Ms Schreier and Ms Kiel had the opportunity to meet with leaders from across UQ, spanning global strategy and partnership, to entrepreneurship and innovation.
"Everybody was super supportive and lovely," Ms Kiel said.
"I felt so welcomed and respected for the work we do at TUM. I simply loved it!"
UQ and TUM entered into an inter-institutional Erasmus+ agreement in 2016 to support academic and professional staff mobility initiatives. Teaching or training requirements are expected to strengthen research collaboration between faculty members.
The funding supports the expansion of the double degree programs between UQ and TUM with a focus on electrical engineering. There is also a joint research exchange program for PhD students.
Erasmus+ funding has also supported a TUM-UQ Research Symposium, which UQ hosted in 2017. Titled 'The impact of biotechnology on the economy of the future', the Symposium addressed four key themes: the application of biotechnology to food; partnering for global impact (career development and mobility); industrial biotechnology; and biomass and metabolism.
The UQ-TUM partnership was formalised in 2010 and has since become UQ's most popular student exchange destination in Germany. Seven professional UQ staff have also gone on exchange to TUM since 2018.
To date, the collaboration has supported joint publications, staff mobility, student internships, laboratory placements, joint research projects, guest lectures, and a variety of workshops.
Fast facts
UQ and TUM are similar sized universities compared across staff and student numbers; with both universities ranked in the top 100 globally and both are leading universities nationally.
UQ and TUM have eight agreements across five faculties and units.
Since 2014, 20 students from TUM have enrolled at UQ, mostly within the faculty of Engineering, Architecture and Information Technology.
Since 2014, 65 students from TUM have studied at UQ, while 63 students have studied at TUM via a formal exchange agreement.
UQ has collaborated with TUM on three research projects in the period 2014-2019 (Jun), worth more than $3.2 million in total.
UQ and TUM have collaborated on 139 research publications since 2014. The majority of publications are in genetics and heredity, sciences or biochemistry and molecular biology.