Australia's renewable energy research capacity has been boosted with the completion of The University of Queensland's 64 megawatt solar farm at Warwick in the state's south east.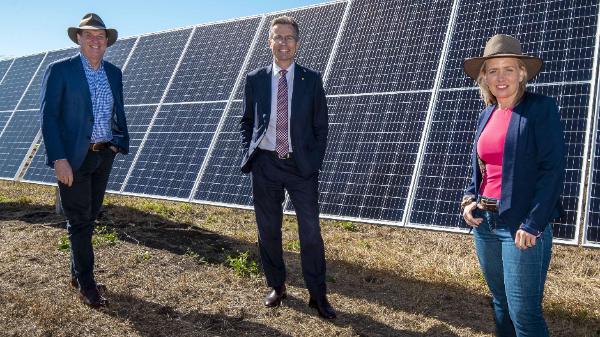 UQ Vice-Chancellor and President Professor Peter Høj AC said as the world demanded more energy for human wellbeing and economic development, renewables would have to provide a greater proportion of that energy production.   
"The Warwick Solar farm is first and foremost an act of leadership that demonstrates that a transition to renewables can be done at scale, that's practicable and makes economic sense," Professor Høj said.
Australasian Campuses Towards Sustainability last November presented UQ with a coveted Green Gown Award for "commitment to sustainability through the Warwick Solar Farm project".
UQ is committed to being a global leader in sustainability and is a signatory of the Talloires Declaration.
Composed in 1990 at an international conference in Talloires, France, this is the first official statement made by university presidents, chancellors, and rectors of a commitment to environmental sustainability in higher education. The Talloires Declaration (TD) is a ten-point action plan for incorporating sustainability and environmental literacy in teaching, research, operations and outreach at colleges and universities. It has been signed by over 500 university leaders in over 50 countries.