Based in Obuasi in the heart of Ghana's gold region, Richard Ellimah is an advocate and leader fighting for the rights and needs of communities impacted by mining operations in Ghana.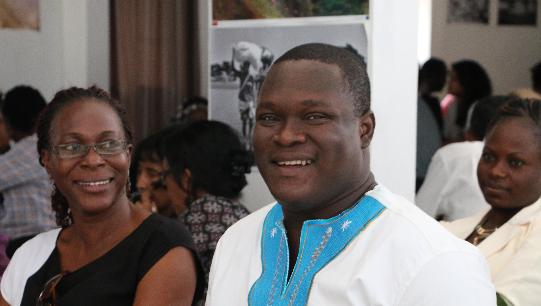 Completing two short courses with University of Queensland (UQ) International Development provided him with the knowledge and skills to ensure Ghanaian communities receive the benefits of the wealth hidden beneath their feet.
UQ International Development and the Sustainable Minerals Institute managed the two Australian Government-funded training programs Community Aspects of Resource Development and Local Economic and Social Development in Extractives (LESDE).
These courses address the complex community relations issues arising from international mining operations in developing countries, and to ensure mining has a positive impact on the communities around it.
This training is particularly relevant to Ghana with mining its fourth-largest economic activity by value, contributing 10 per cent of GDP. Unfortunately, the communities still live in poverty without access to basic infrastructure in the areas surrounding large-scale mining operations.
Mr Ellimah applied his learning from the UQ courses through a project called Yen Sika Yen Daakye (Our Money Our Future), which partnered with local Ghanaian radio station Shaft FM to increase community understanding of how the mine operated and how stakeholders received their royalties.
When he took these courses, Richard kept thinking about Obuasi and how he could make changes within the mining sector.
"I understood that without effective governance of the mining sector, it would be difficult for Obuasi to experience the kind of development that is necessary to address the challenges of her people," he said.
"That is why the Yen Sika Yen Daakye project sought to enhance good governance of the extractives. Specifically, the project demanded transparency and accountability from all agencies that took a share of mineral revenues."
Yen Sika Yen Daakye was phenomenally successful. It compelled the Obuasi Municipal Assembly to publicly release details of mining royalty expenditure for the first time, which continues to this day.
The program was successfully replicated to three neighbouring districts (Adansi North, Adansi South and Amansie Central). The flow-on effects include greater transparency and community ownership of how this money is spent. It also significantly reduced tensions between the community and the international mining company operating in the area.
After the success of this project, Richard was called upon by the Ghana Minerals Commission's Movement Committee to assist them to address issues caused by the temporary shutdown of the AngloGold Ashanti mine in Obuasi, which had been the community's primary source of income and employment.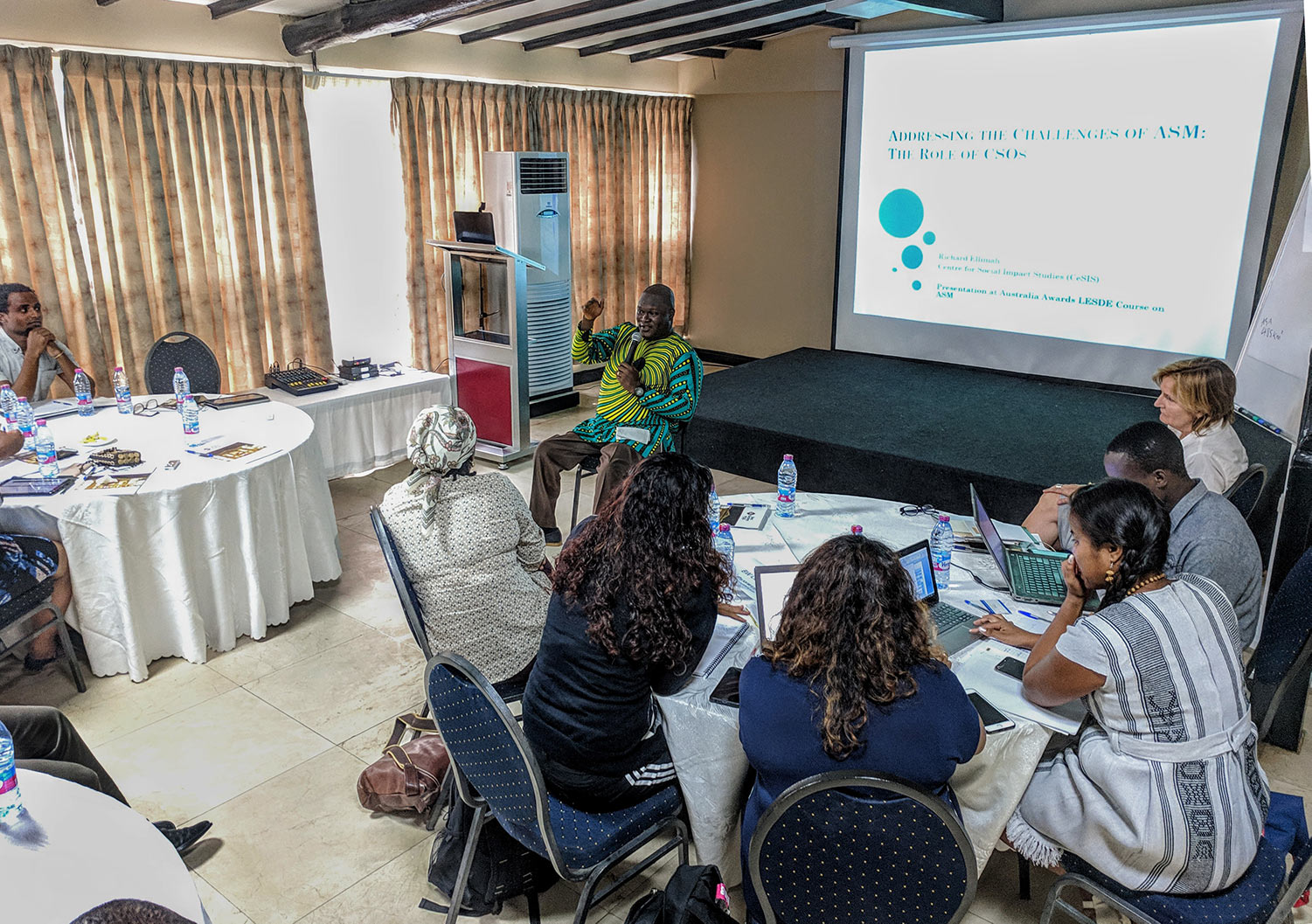 Small-scale miners had flooded into the shut-down mine, and mined illegally and unsafely on AngloGold's concession. As part of the Movement Committee, Richard successfully advocated for government to release 60 per cent of AngloGold Ashanti's concession, which the company did. Afterwards, all of the 4000 illegal miners moved onto their own concessions and Richard assisted them to legalise their small-scale mining operations – a process known as formalisation.
UQ researcher and one of Richard's course leaders Dr Lynda Lawson, says that formalisation is seen by most African governments and supranational organisations as the way to regulate the industry, encourage better environmental management and improve the human rights of miners.
"Top down approaches to formalisation may entrench elites and take away the only livelihood available to small-scale miners, particularly female miners," Dr Lawson said.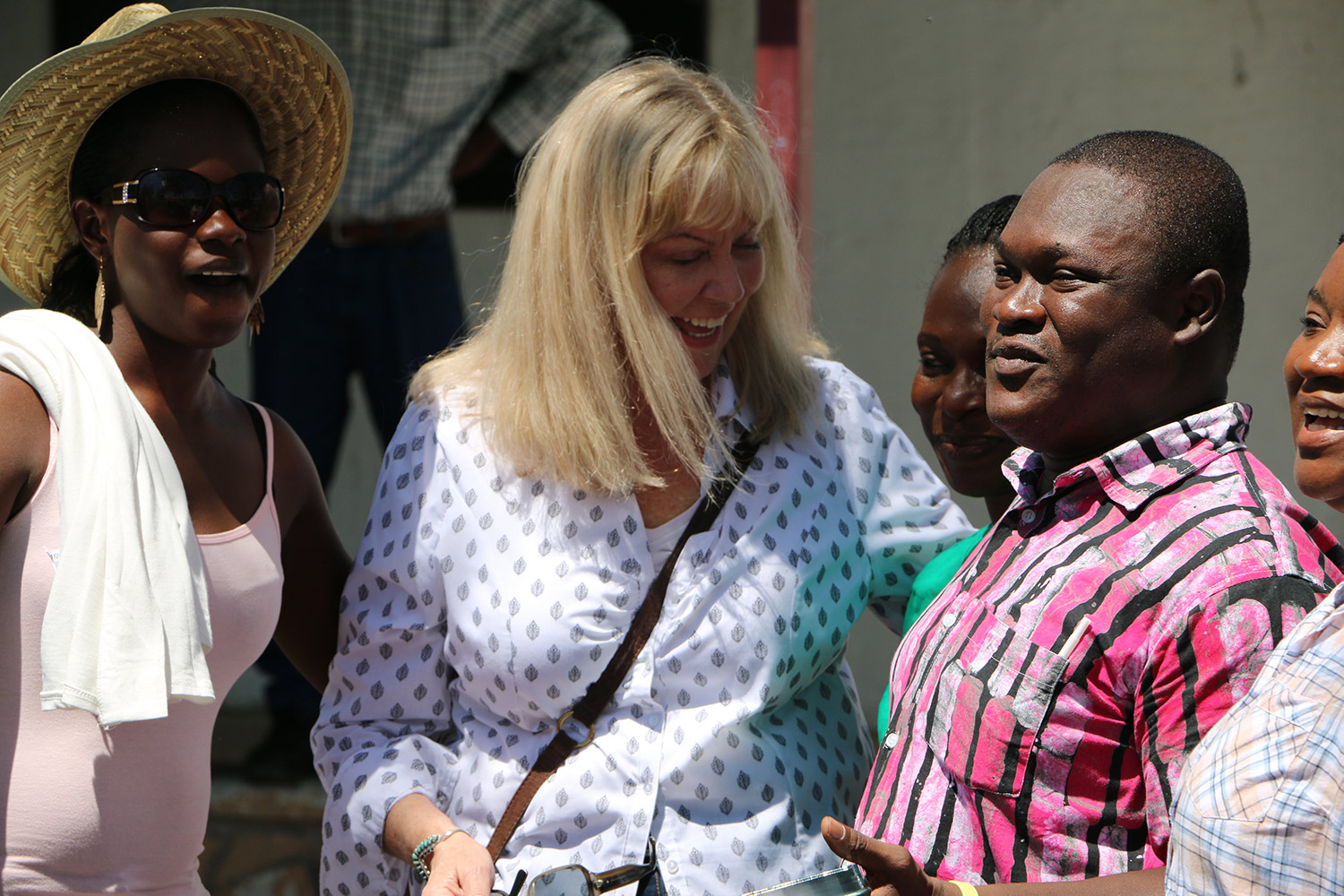 "Richard has a deep awareness of these socioeconomic disparities and his skilled and informed approach to stakeholder engagement means that the formalisation process is more equitable."
What Richard learnt on UQ short courses also galvanised the work of his brainchild, the Centre for Social Impact Studies (CeSIS), which is a research and advocacy NGO focused on community development through the extractives sector.
Through CeSIS, Richard leads advocacy work based on several key learnings from his time at UQ.
The first is building entrepreneurship in communities and in particular with young people. Richard participated in a two-day Entrepreneurship Development Train the Trainer masterclass while at UQ and this training helped him to realise the importance of entrepreneurship in diversifying communities' income sources.
"I saw how the economy of Obuasi took a nosedive after AngloGold Ashanti put the Obuasi Mine under "Care and Maintenance". The Municipal Assembly lost revenues. Local businesses shut down. Over 6000 workers were retrenched. The local economy took a huge hit.
"All this happened because for over 100 years, the fate of Obuasi had been tied to the fortunes of AngloGold Ashanti.
My main concern was what would happen when the mine left town. I knew the local economy needed to diversity to survive.
"I have spoken for two years now at a youth entrepreneurship summit dubbed "Obuasi Must Work".
On each of these two occasions I have shared my experience in Australia with the young people, and stress the need for them to diversify their skills to stay relevant in the labour market.
"I am happy to say some of these young people now own their own businesses. This is the kind of future I envisage for Obuasi. The statement, 'Obuasi Beyond Mining', captures what I want for my home."
After five years of advocacy by Richard and CeSIS, AngloGold Ashanti has established an Entrepreneurial Development Centre that develops the capacity of local businesses to do business with the company. The company also supports the annual Obuasi Trade Fair where local small businesses showcase their products and services.
Upon his return from Australia and Madagascar in November 2015, the Obuasi Municipal Assembly made Richard a member and he chaired the Development Planning Sub-Committee, which played a key role in the organisation of the Obuasi Trade Fair.
Richard also leads advocacy work in disability inclusion. Richard himself has a mobility disability and the support he received from UQ to participate in the short courses was an inspiring experience.
"My experience in Australia opened my eyes to the whole concept of social inclusion for the first time," he said.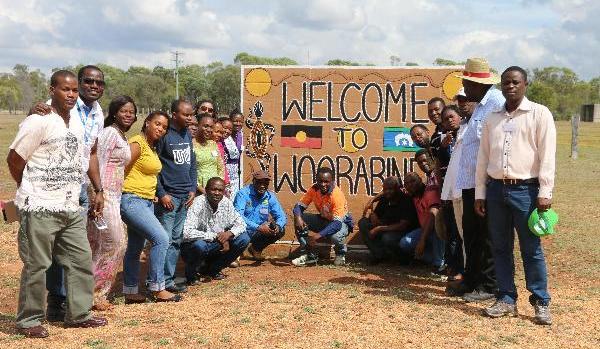 "Right from the time UQ accepted my application I had officials staying in touch with me to understand the particular help I needed.
"Back home I found it disappointing that 14 years after the passage of the landmark legislation The Persons With Disability Act meant to address the challenges persons with disability confront on a daily basis, nothing much has happened."
Richard is in demand as a speaker for events, and at each event he works with the organisers to ensure that the needs of persons with disabilities are met.
Richard has continued to contribute to UQ short courses in the extractives, including presenting on 'The role of Civil Society Organisations and artisanal and small-scale mining'.
Richard Ellimah is that rare person – someone who uses their education, local knowledge and lived experience to make positive change in a community, for generations.