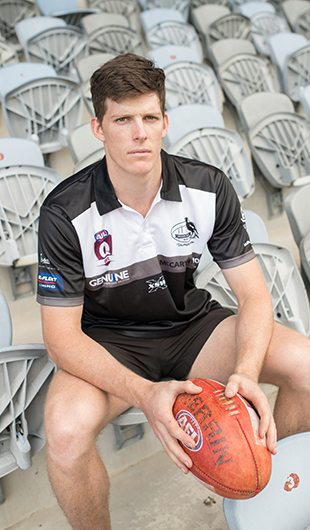 University of Queensland final year student Justin Clarke is bound for Oxford University after being named Queensland's 2021 Rhodes Scholar.
The former AFL player will graduate in December with a Bachelor of Engineering (Honours) Science (Mathematics, Mechanical and Aerospace Engineering) and a Bachelor of Science (Mathematics).
Mr Clarke focused on his studies after he was forced to retire from the AFL Brisbane Lions in 2016 due to injury.
"After my football career ended on medical advice following a severe concussion, I began studying aerospace engineering, a discipline I am passionate about and in which I want to make a difference," Mr Clarke said.