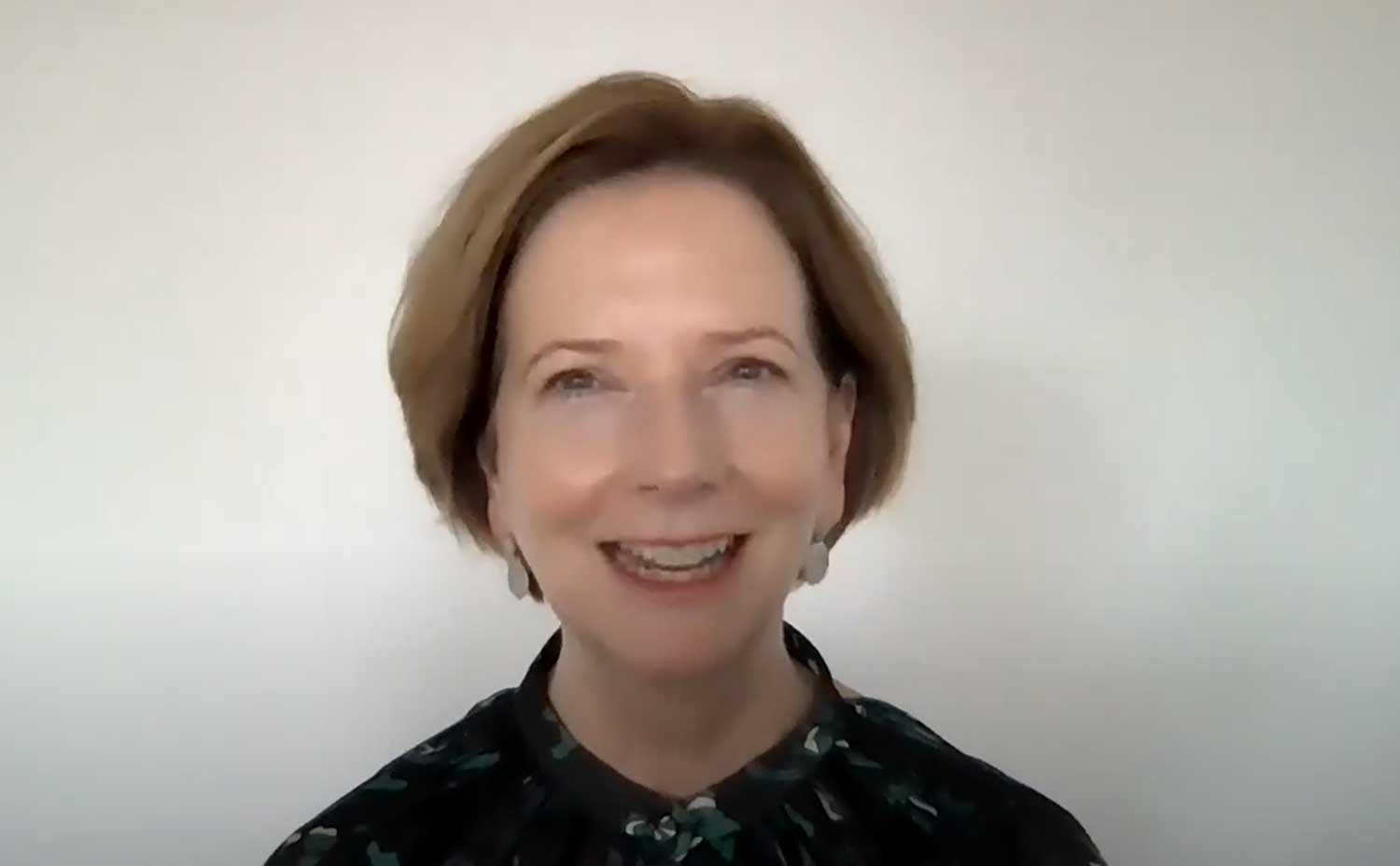 Last month, The University of Queensland (UQ) hosted the 2021 Research Development Impact (RDI) Conference. Held online, this year's Conference focused on the future of sustainable development and socio-economic recovery in the Pacific and South-East Asia regions.
By bringing together more than 500 delegates from 25 countries, the event provided an opportunity to share insights and promote international collaboration among NGOs and universities within the research for development community.  
Participants were able to access 68 sessions over three days conference, featuring a range of topics from climate change and post-disaster recovery to innovative partnerships and transformational leadership. Sessions were delivered by more than 80 experts across the Pacific, South-East Asia, the United States and Australia.
Former Prime Minister, the Honourable Julia Gillard AC spoke to RDI Conference delegates about the need to focus on holistic approaches to global development challenges, including investing in childhood education.  
"The outbreak of COVID-19 has awoken us to the danger of health pandemics in our globalised and interconnected world, with their ability to spread exponentially and feed off and exploit conditions of inequality and poverty," Ms Gillard said. 
"We need to come together as an international community to address the health and other immediate needs of the people in the lower income countries, while also ensuring a longer-term investment in human development that tackles the root causes of conflict and vulnerability. 
"In our region of the world and globally, we know that the ripple effects of investing in education will be significant. By investing in children's futures in education, we increase our chances of success in the fight to end poverty, prevent climate change, save lives and create a better future for all." 
UQ Chancellor Peter Varghese, who previously served as the Secretary of the Department of Foreign Affairs and Trade, said the University was committed to being at the forefront of global development research and practice.  
"In my experience, in order to make a meaningful and lasting contribution to capacity-building in a developing nation, you've got to be on the ground locally – and operating in a genuine partnership with that nation", Mr Varghese said. 
"The University of Queensland has a rich history of engaging across the Indo Pacific region – and contributing to exactly the kind of local capacity-building programs that I've just been describing. 
"We have just recently released our first ever Global Development Impact Plan. That Plan sets our ambition to become the "go-to" Australian institution for development expertise and impact – especially in our Indo Pacific region – in the years to come." 
Other high profile speakers and panellists at the event included the Director of the Pacific Community's Social Development Programme, Leituala Kuiniselani Toelupe Tago-Elisar; Director of Leaders for Global Sustainability at University of Melbourne, Linh Do; and Founder and Executive Director of Gender and Development Cambodia, Sopheap Ros.
The Conference coincided with the launch of UQ's Global Development Impact Plan, which aims to harness the breadth of expertise across the University and create meaningful change within the Indo-Pacific region.
Contact: UQ International Development, international.development@uq.edu.au