Martha Adjorlolo manages the University of Ghana's dairy processing unit. After completing an agribusiness course designed by The University of Queensland (UQ), she taught vulnerable single mothers the business skills needed to support themselves and their families.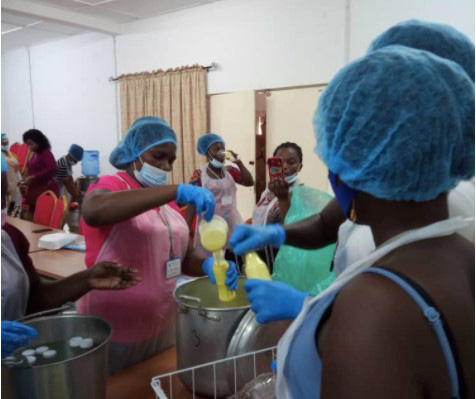 In 2019, Mrs Adjorlolo participated in an Australia Awards Short Course in Agribusiness, delivered by a team from UQ, led by the School of Agriculture and Food Science's Emeritus Professor Ray Collins. Focussing on small-scale yoghurt processing, she said the course opened her eyes to how food supply chains can be made more successful.  
"It demonstrated the demand-led approach and the importance of understanding what consumers want, and then working back up the chain to ensure everyone collaborates to deliver the type of product valued by consumers," Mrs Adjorlolo said.
As part of the course, Mrs Adjorlolo undertook a mentored project applying this perspective. When the Australian High Commissioner, Gregory Andrews, saw the project in action, he became a passionate advocate. 
"I explained that I wanted to implement my project's recommendations and so live up to my UQ values to create change," she said.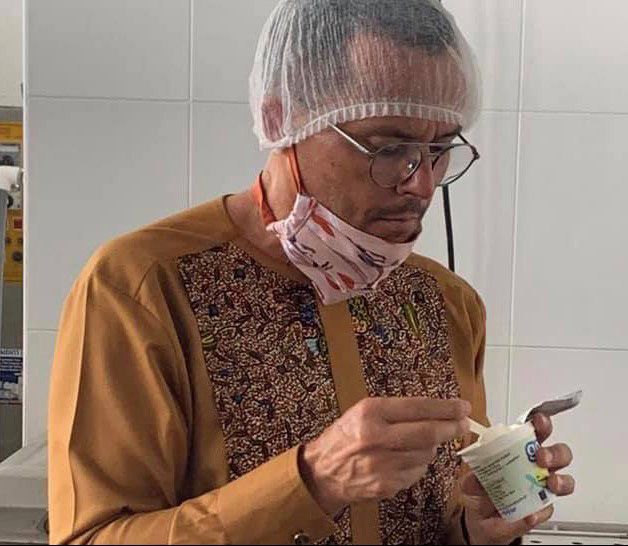 As a result, Mrs Adjorlolo was awarded a Department of Foreign Affairs and Trade grant to deliver a training course. 
"We targeted 27 vulnerable single mothers and taught them how to produce strawberry and vanilla yogurt, and wagashie, a fried soft cheese that is popular in Ghana," she said.
The sessions were delivered by two other former Australia Awards participants from Ghana – Dr Freda Asem and Vivian Turkson. 
Mrs Adjorlolo said it was essential that single mothers were given business skills and the knowledge needed to empower them and other women in business.   
"It was also so lovely to have the support of Dr Asem and Vivian, and to know that we have helped these women earn a decent living for themselves and their children," she said.
"Critically, the processes we taught reflected my consumer research about how to make these products really popular. It will make a huge difference to their lives.
"I am so grateful to UQ and the Australian government for this opportunity."
Dr Benjamin Dent, who co-delivers the course, said Mrs Adjorlolo's story is a great example of UQ's research excellence.
"It shows the University's capacity to deliver high quality, practical courses that genuinely improve people's lives," he said.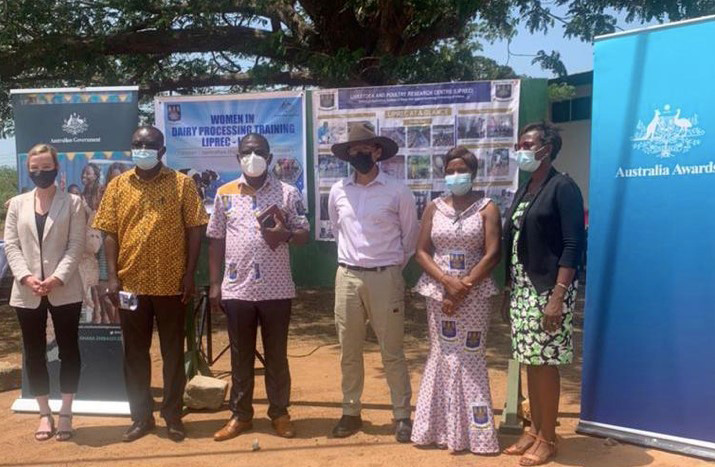 Listen to other recent Australia Awards (AA) Short Course in Agribusiness alumnae
Muma Bwalya Munansangu from Zambia, 2017-18: peanut butter
Rosemary Wanasunia from Kenya, 2018: caged fish value chain
Australia Awards Agribusiness Short Course
Australia Awards, funded by DFAT, are prestigious scholarships offered by the Australian Government to individuals who have the greatest potential to drive development in their country and become leaders in their chosen field. The Agribusiness Short Course, designed by UQ, has trained over 100 participants from 19 African countries. The key feature is using market-orientated value chains as the context around which the curriculum is delivered. The program includes visits to Australian businesses across different supply chains to learn from Value Chain Thinking in practice. It also includes two weeks based in Africa for participants to learn from businesses in that context. The course culminates with each participant undertaking a mentored project applying their new skills and knowledge in their own work, and building capacity among their colleagues.