In a week of graduations, the University of Queensland International Sponsored Students class of 2021 came together in a special ceremony to celebrate their significant achievements.
The diverse cohort of almost 200 scholarship graduates come from 74 countries, many of which are experiencing rapidly changing social, political, economic, and environmental dynamics.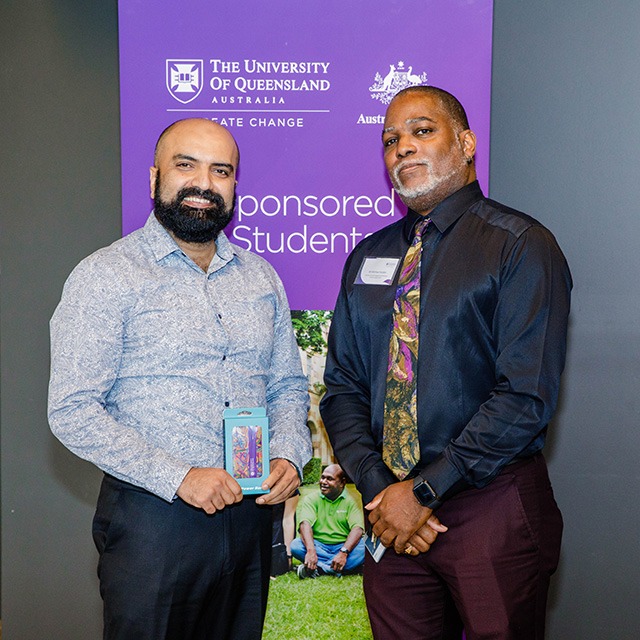 Like many in the graduating group of high-achieving students, Mr Hassan Mustafa Awan, said he hopes to become a change-maker back home in Pakistan. 
"These two years provided us with enough opportunities to explore ourselves and to venture out of our comfort zone to learn new skills whether it was to steer our academic journey effectively, to understand social and political dynamics of Australian society, or to strike a conversation with a perfect stranger.
"I believe inclusiveness, participation, and respect for all are the key takeaways for us as international sponsored students.
While he is excited to return home, the Australia Awards Pakistan Scholar said saying farewell carried both feelings of happiness and sadness.
"As I prepare to leave, I cannot help but reflect on just how wonderful the time I have spent here has been," Mr Awan said.  
"The experience we have gained along the way is invaluable, and I will always treasure the time I spent here."
When addressing his fellow graduands, Mr Awan acknowledged that his time abroad had strengthened his independence, resourcefulness, and problem-solving skills – skills that he will take with him throughout life.
"All of us have had an opportunity to meet, greet and make amazing friends from all over the globe.
"To learn about different cultures, values, and most importantly food.
"I am now a huge fan of Indonesian dishes and learned to cook a few. A skillset nurtured by the academic challenges at UQ due to COVID-19 lockdowns, and the ever-increasing bill of ordering food online."
"It's been a pleasure being a member of this wonderful cohort, and let me say I am a better person because of it."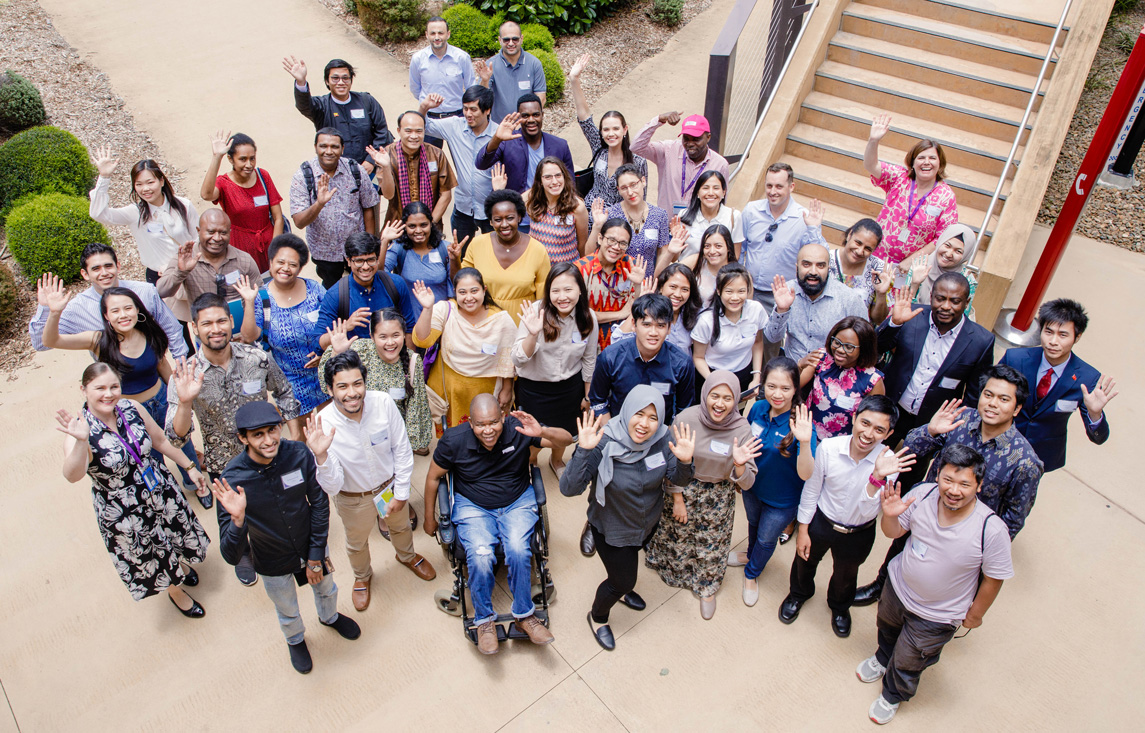 The 2021 International Sponsored Students graduands now join UQ's global network of more than 300,000 graduates spanning 190 countries. UQ maintains extensive networks, social events and mentoring with alumni around the globe.
Huge congratulations to the Class of 2021 High Achievers (with GPAs above 6.5)

Image above: Mr Holder (Director Global Engagement, Acting); Muhamad Iqbal Januadi Putra (Indonesia); Matilda Milgo (Kenya); Naman (India); Carlos Cubas (Mexico); Teodora Kaba (Mozambique); Ani Utami (Indonesia); Lakmali Samarasekara (Sri Lanka); Evelyn Gomez Juarez (Mexico).