Blog written by Chun Hong Li (Richard) from Hong Kong, studying a Master of Global Management
There is always a uniqueness about being an international student in Australia. Perhaps it is about being a multilingual and multicultural person in an English-speaking country, or there is still something that I want to learn more about in the multicultural community of UQ and Australia in general. Well, accepting my International Onshore Merit Scholarship is the way to find out.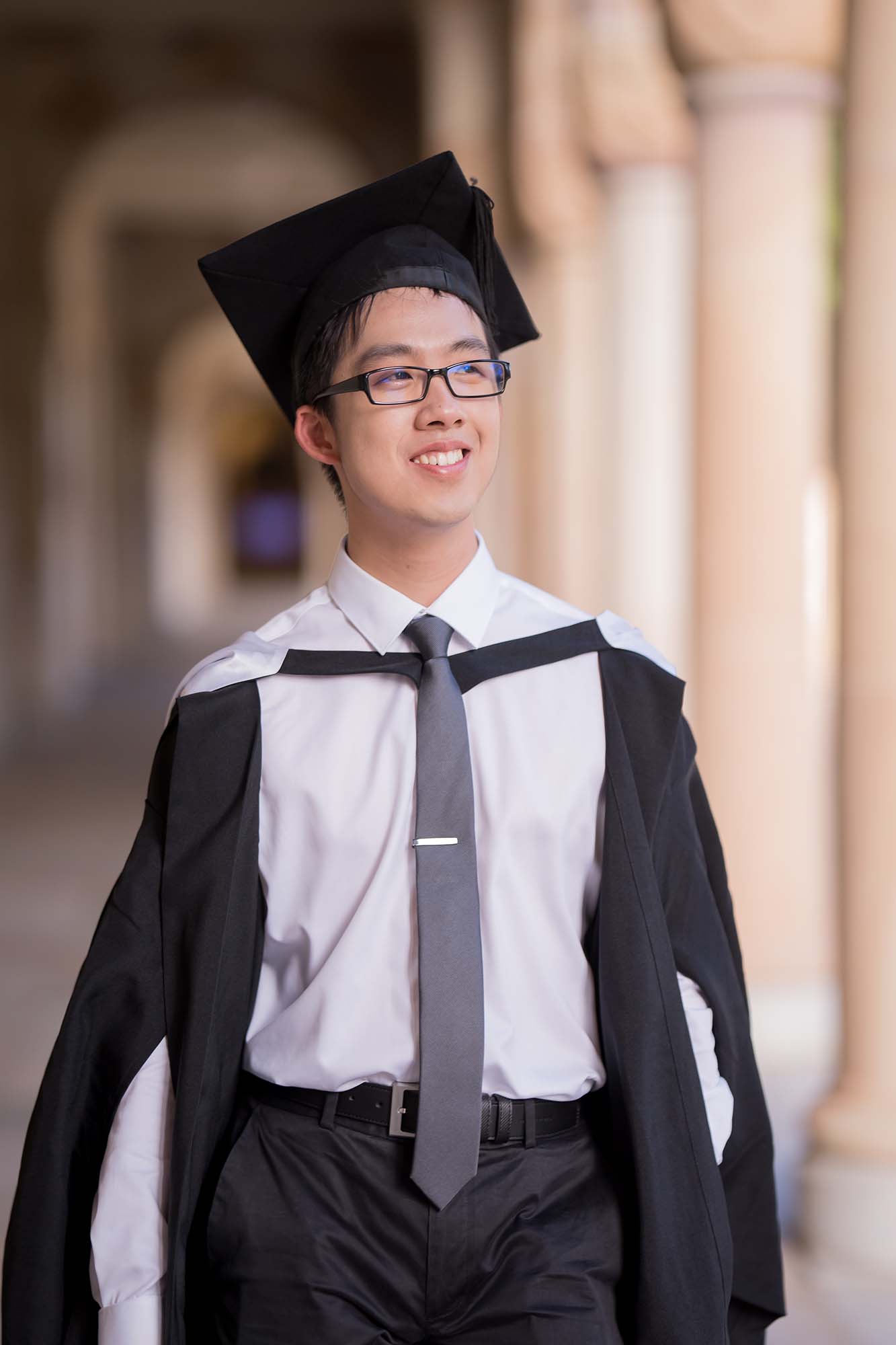 Every time I get to UQ, there is always a difference that I cannot describe. Perhaps it is how diverse this university is, and I cannot find this phenomenon anywhere else in Brisbane. I am a Master of Global Management student, and I graduated with a Bachelor of Commerce at UQ in 2021. By the time I started my bachelor's degree at UQ in 2019, I did not consider myself as a new international student because I had been living in Brisbane for three and a half years. But the label "international student" has been carried until now, and I cannot feel any prouder.
I consider myself an introvert, but this is not going to work well in an environment with a dynamic lifestyle. So, I participated in a lot of volunteering roles, events, mentoring programs and, most interestingly, flying lessons. As the pandemic swept across with slammed borders in early 2020, going home during holidays was out of the conversation. Still, there was no excuse to hide myself, and I shall say we all needed the pandemic to foster relationships with new friends, network with different people and professionals and learn and do something that would otherwise be unavailable in our home country while we were all in Australia. In fact, I also participated in an Accounting and Finance virtual internship at an American-based company. I would never have imagined this could happen.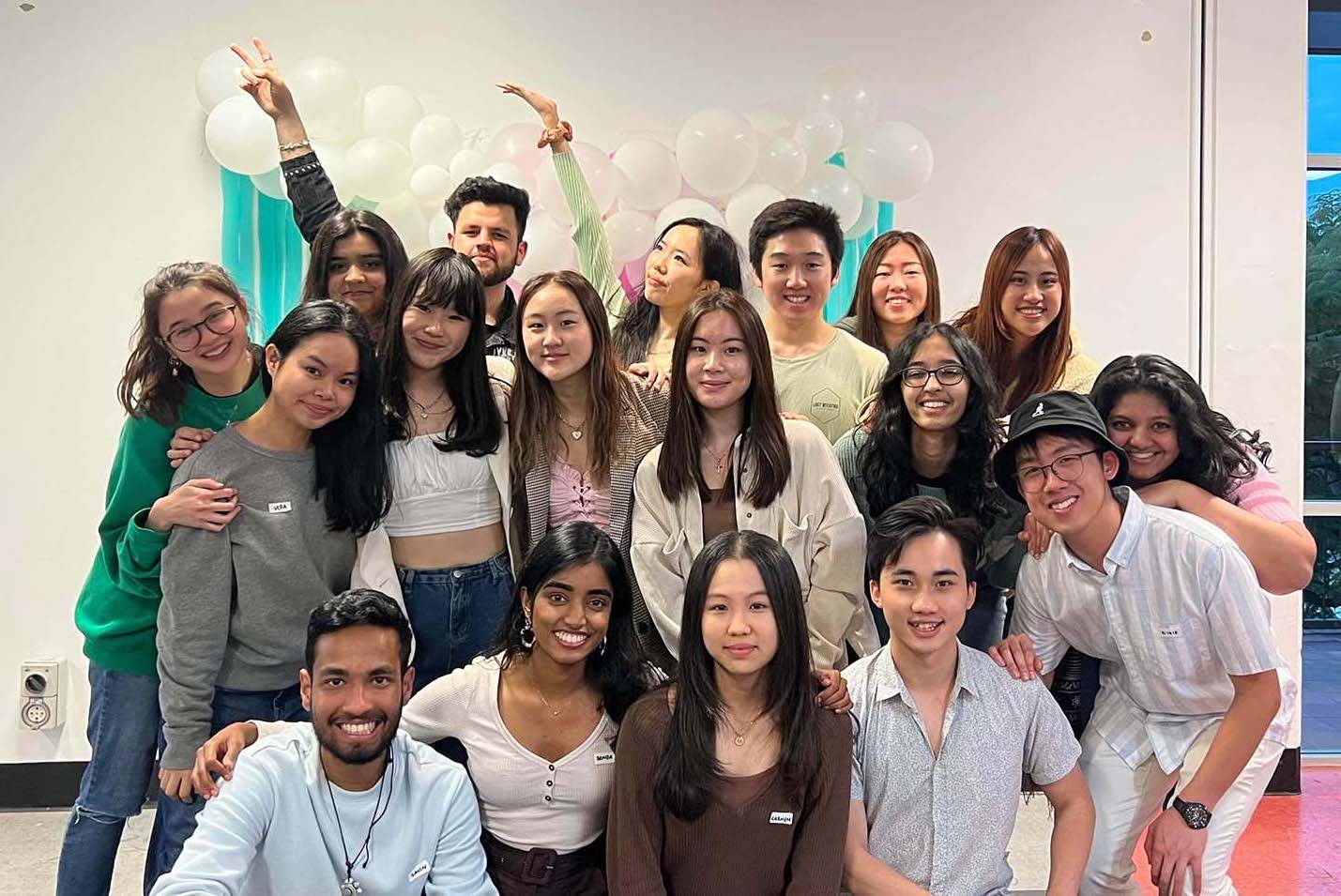 In late 2020, I found myself joining other fellow students to establish the UQ International Students' Society, with the vision of developing the most multicultural and "unifying-cultures" society by creating a major platform to encourage everyone at UQ to learn from everyone's cultures and backgrounds. Being an executive member of a society at UQ is something I would never have thought of, but the opportunity to contribute to this society and the community at UQ has been precious and miraculous. So, a massive thanks to the fellow executive members of the society who have also become my friends, or "close friends", to be more accurate.
Studying at UQ is not just about knuckling down on academic papers but also about enriching our lives with endless inspirations and insights by socialising and networking with all the different people. At present, I have friends from Australia and many other countries and regions, such as China, Vietnam, Laos, Cambodia, South Korea, Japan, Taiwan, Singapore, Malaysia, Sri Lanka, India, Tahiti, the US, the UK, France, Italy, etc.
At the time of writing, it has been more than seven years since I left home. To reflect my title stating "fulfilling curiosities and discovering endless experiences", I shall therefore answer that I have fulfilled a majority of my curiosities and discovered a lot of experiences but not fully, since this is a lifelong learning process. Still, the memories are precious and remarkable. With my Master of Global Management degree, it will take me to another chapter to continue my master's degree in another country, where I am going to continue this process – further fulfilling my curiosities and exploring, discovering and capturing more personal experiences.