A fast, needle-free malaria detection tool developed by a University of Queensland-led team could help save hundreds of thousands of lives annually.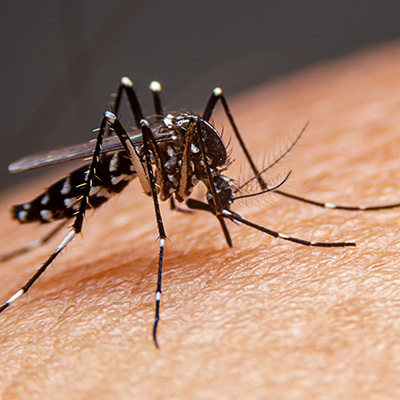 Malaria is usually detected by a blood test, but scientists have devised a method using a device that shines a beam of harmless infrared light on a person's ear or finger for five-to-10 seconds, it collects an infrared signature that is processed by a computer algorithm. International team leader, Dr Maggy Lord from UQ's School of Biological Sciences, said the technology would revolutionise how malaria is fought globally.
"Currently it's incredibly challenging to test large groups of people, such as the population of a village or town – you have to take blood from everyone and mix it with a reagent to get a result," Dr Lord said.
"But with this tool we can find out very quickly whether a whole village or town is suffering from, or carrying, malaria.
"The technique is chemical-free, needle-free and detects malaria through the skin using infrared-light – it's literally just a flash on a person's skin and it's done.
"The device is smart-phone operated, so results are acquired in real time."
The researchers believe the technology is the first step to eliminating malaria.
Read the full article on UQ News