A University of Queensland lecturer has received a major international teaching award for her work helping thousands of students to succeed on the global stage.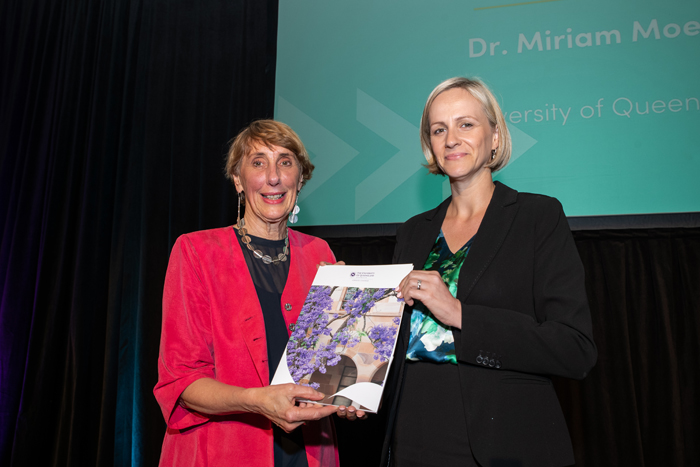 Dr Miriam Moeller said she was "humbled and delighted" to receive the award from Universitas 21 - a network of 28 world-leading, research-intensive universities during their annual global forum being held at UQ in Brisbane this week.
Dr Moeller's teaching and research in global human resources and international business management helps students prepare to live and work internationally – both those coming into Australia and those heading overseas after graduation.
About one million Australians live and work abroad and Dr Moeller said her courses aimed to prepare graduates for the challenges as well as the rewards.
"Students often hear that the world is their oyster, and they should grasp international job opportunities," Dr Moeller said.
"The reality is graduates need to be equipped to understand and manage the complexities of relocating internationally to pursue their career ambitions."
UQ Vice-Chancellor Professor Deborah Terry said Dr Moeller's work has benefited thousands of students and was an inspiring example of how teaching can have a global impact.
"As a global top 50 university, it's critical that we equip our students with the confidence and skills to work anywhere – both in Australia and around the world," Professor Terry said.