When he started his commerce degree, entrepreneur and adventurer Nathan Taiaroa had his sights set on being a high-flying CEO.  This has certainly panned out – just not in quite the way he imagined.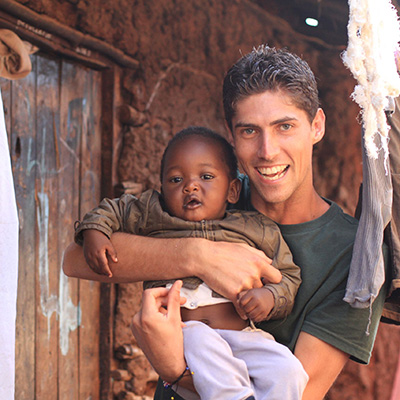 Q: You graduated in 2009 with a Bachelor of Commerce, majoring in Accounting, and made it to the Dean's Honours list. What made you choose that degree and why UQ? What were your original career ambitions?
A: In my younger years I was very entrepreneurial. At nine years of age, I started collecting macadamia nuts and selling them at the Sunday market to make money.
By 17, I'd purchased a truck and started a fruit stall which was successful enough to buy my first car, pay for my university degree and travel. These experiences, along with my natural drive to excel, made me originally apply to study Business Management at UQ.
I had my sights set on being a high-flying CEO and earning the big bucks. I chose to study at UQ because I believed it was the best university in Queensland and I thought studying there would open doors for me, which it did.
Towards the end of my first year, a friend told me about Ernst & Young's (EY) internship program. I applied and was successful. Ironically I'd never heard of EY and never studied an accounting subject before, but it seemed like a good opportunity and I was eager to try.
The next year was a massive learning curve for me. I learnt the basics of accounting, how to manage clients, how to sit at a desk for 12 hours a day and work well in a team, and that white shoes were never a good idea in a corporate setting.
At the end of that year, Mum was starting to lose her long-term battle with cancer, so I took time off and moved back to the farm to help Dad care for her. When Mum passed a few months later, EY was very supportive of my decision to go back to university full-time, promising that I'd have a job waiting for me when I finished. 
After university, I returned to EY and over the next three years, under the guidance of some incredible managers and mentors, excelled professionally. By the age of 24, I was one of EY's youngest managers and, while my career ambitions were starting to change, I really enjoyed the responsibility EY had entrusted me with. 
In 2012, my step-brother had an accident and died. He was only 12 at the time and the experience made me realise that life was too short to keep chasing a career I wasn't truly passionate about. Selling everything I owned in Australia, I moved to Tanzania, East Africa, and again, EY was supportive of my decision and gave me an 18 month leave of absence.

Read the full story on Change Makers