Women agents of change meet to advance women's causes in Pakistan
Twenty three outstanding Pakistani women leaders from public, private and non-government organisations have come to The University of Queensland to develop their leadership practice in gender equity. This initiative is a customised Australia Awards Short Course delivered by UQ International Development.
The Australia Awards Women in Executive Leadership Development Short Course (Pakistan) is the fourth iteration of a specialised leadership course to be offered to participants from the South and West Asia region.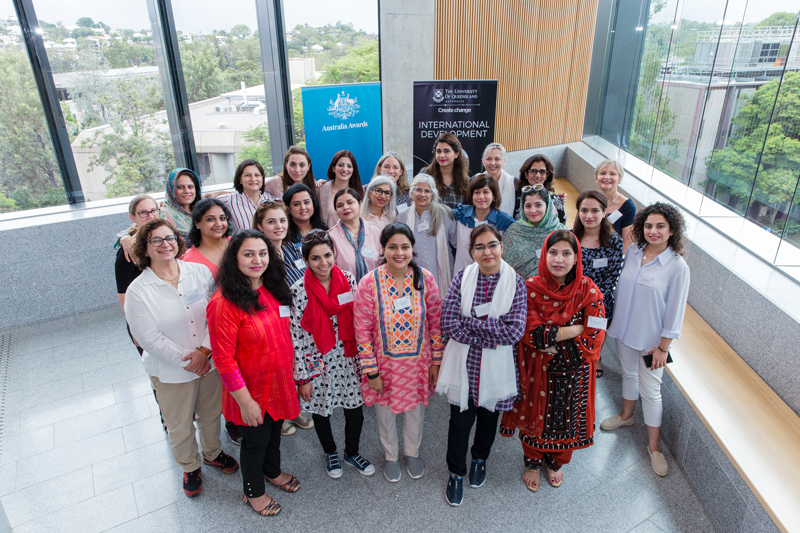 Supported by the Australian Government through the Department of Foreign Affairs and Trade, the Short Course aims to build the capacity of female leaders to make informed choices about leadership styles and approaches.
Participants will spend three weeks in Australia exploring the issues and challenges faced by women in Australia and globally. They will learn from equity though leaders, academics and practitioners and will return to Pakistan with real solutions to work through complex problems.
"Being a woman with a disability, I have been engaged in the disability movement since 1997. This Leadership Course will assist me to foster the feminist and disability movement to influence laws, policies and practices at the local, national and regional level as a better leader", said participant Abia Akram, Director Projects, Special Talent Exchange Programme.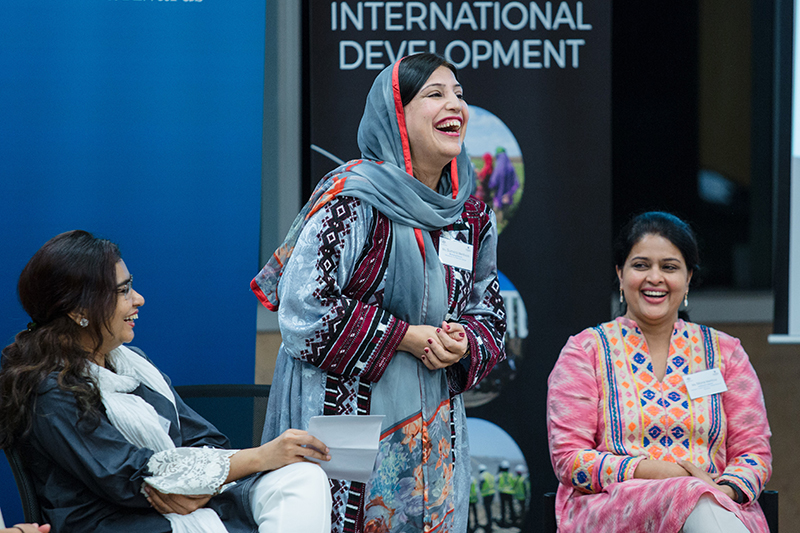 Sumera Mehboob, Managing Director at the Mechanism for Rational Change organisation, said that the course allowed her to see an entirely new world. 
"This course matters for me because I never been to college or University. Each and everything is new for me, and everything fascinates me," she said. 
"My whole life, I struggled for my family and other women of my community. I want to show them another picture of life which is very beautiful. I am now able to reflect and get insight, and the theories I picked up during the three weeks will be invaluable in making my work more effective."
The third and final component of the course will be completed in April 2019 in Islamabad, Pakistan.
Australia Awards are prestigious international Scholarships, Fellowships and Short Courses funded by the Australian Government.
Australia Awards Short Courses offer the next generation of global leaders an opportunity to undertake study, research and professional development opportunities in support of key development and foreign affairs priorities, while building people-to-people links in Australia.