Global Development Dialogue Series: Strengthening partnerships with the Pacific
22 June 2022

1:00pm

–

3:45pm
On the heels of a China-Solomon Islands security alliance, we approach this dialogue series with a broad but crucial question: How can we strengthen relationships with the Pacific Islands region to engage in genuine partnership?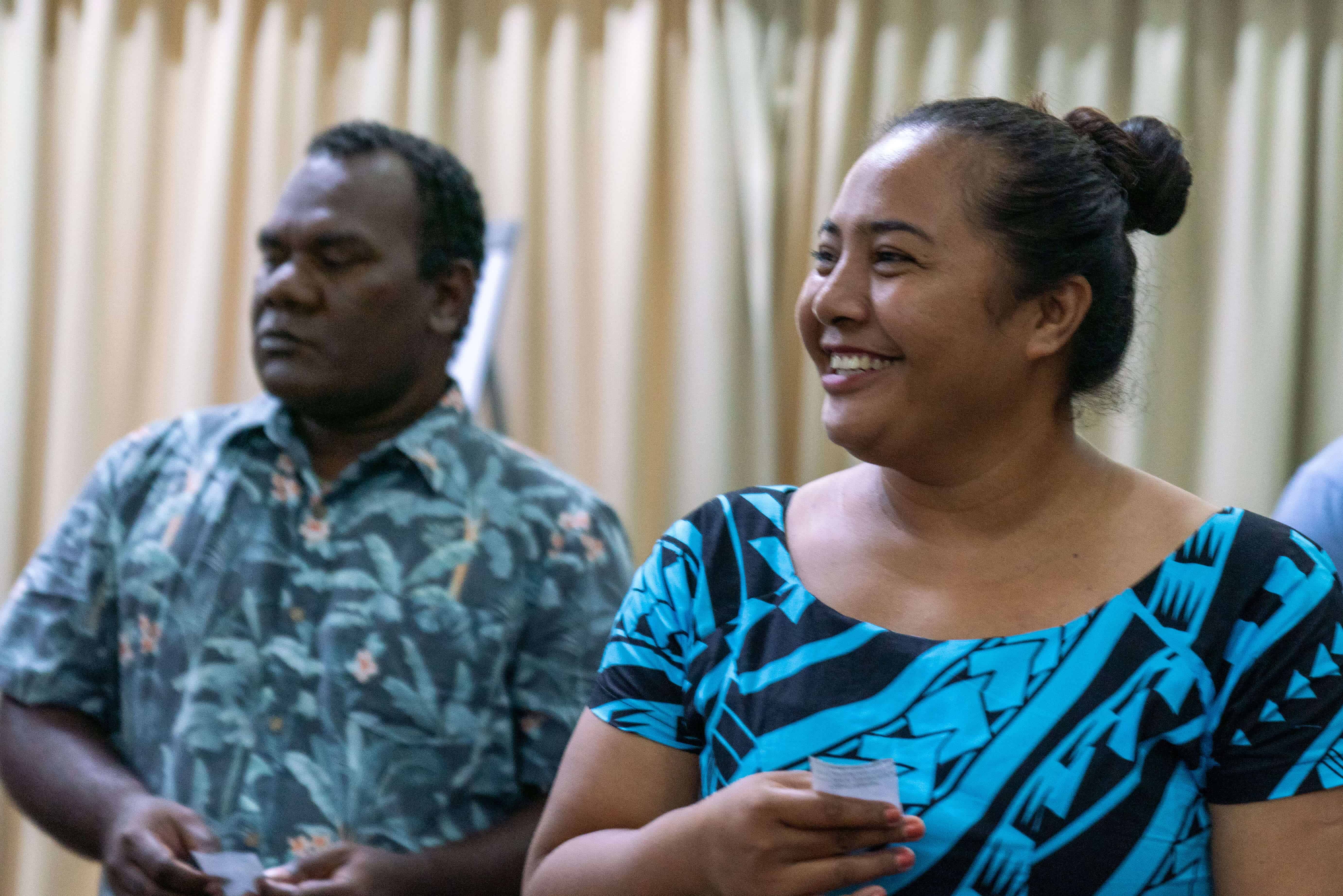 Presenting the first Global Development Dialogue Series for 2022, we challenge our panel of experts and audience to tackle the issue of strengthening relationships with the Pacific Islands region to engage in genuine partnership.
Event details: 
Date: Wednesday 22 June 2022
Attendance: Online (Zoom)
Welcome and Introductions: 1-1.50pm AEST
Topic Breakout Sessions: 1.55-2.25pm AEST
Panel Solution Discussion and Closing: 2.45-3.45pm AEST
Our guest speakers will lead discussions with event attendees to seek solutions for the challenge of how to strengthen relationships with the Pacific through four key lenses, development practice, research collaboration, teaching, and government and industry engagement. The solutions must be addressing the broader themes of this dialogue of environment, climate change, governance, and public policy.
This dialogue series will require participants to self-select their topics of interest and to engage with speakers in a solution-focused approach. Following the breakout sessions, speakers will provide a synopsis of the breakout room's key opportunities to strengthen relationships with the Pacific under the umbrella of the topic suggested, with the panel moderator seeking to identify synergies and connective solutions from these outcomes.
Attendees will be invited to post-event workshops which will seek to unpack the solutions shared to further explore how they may be enacted at UQ.
Development Practice
Government & Industry Engagement
Research Collaboration
Teaching

Guest Speakers:
Pelenise Alofa & Winifereti Nainoca

 

 

How do we strengthen partnerships with the Pacific through international development practice?

 

 

Speakers Expertise: Activism, Climate Change, Disaster Management, Environmental Conservation, Human Rights, International Development & Sustainable Development, Resilience

Guest Speaker:
His Excellency Samson Vilvil Fare

 

 

How do we strengthen partnerships with the Pacific through engagement with government agencies and industry bodies?

 

Speaker Expertise: Climate Change, Diplomacy, Public Policy, Natural Resource Management, Biodiversity & Preservation

Guest Speakers:
Sefanaia Nawadra & Espen Ronneberg

 

How do we strengthen partnerships with the Pacific through research collaborations?

 

 

Speakers Expertise: Climate Change, Conservation, Environmental Engineering, Environmental Management, Sustainable Development

Guest Speaker:
Birtha Togahai

 

 

How do we strengthen partnerships with the Pacific through teaching and educational exchange?

 

 

Speaker Expertise: Education, Governance, Indigenous Knowledge, Industry Training, Policy
---
Moderator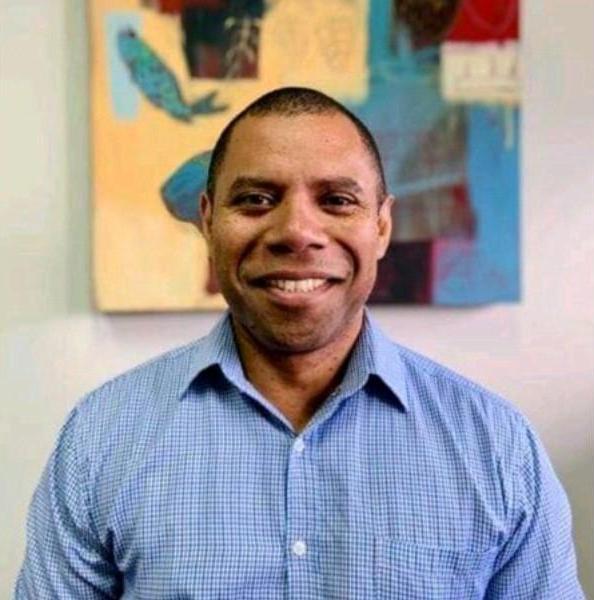 Peni Tawake is an accredited partnership broker and international development consultant. Peni has brokered and provided strategic advisory support to locally led multilateral and bilateral partnerships and coalitions in the Pacific region, particularly in Samoa, Solomon Islands, Tonga, and Vanuatu. His consulting work focuses on partnership brokering and management, political economy analysis, program design and implementation, reflection and strategic planning facilitation. In his most recent role, Peni was Partnerships and Coalitions Manager at the Australia Pacific Training Coalition, brokering and supporting regional and national partnerships focused on strengthening national and local TVET institutions.  Peni has a strong interest in locally led development and ensuring programs and initiatives are locally owned, driven and led.
---
Guest Speakers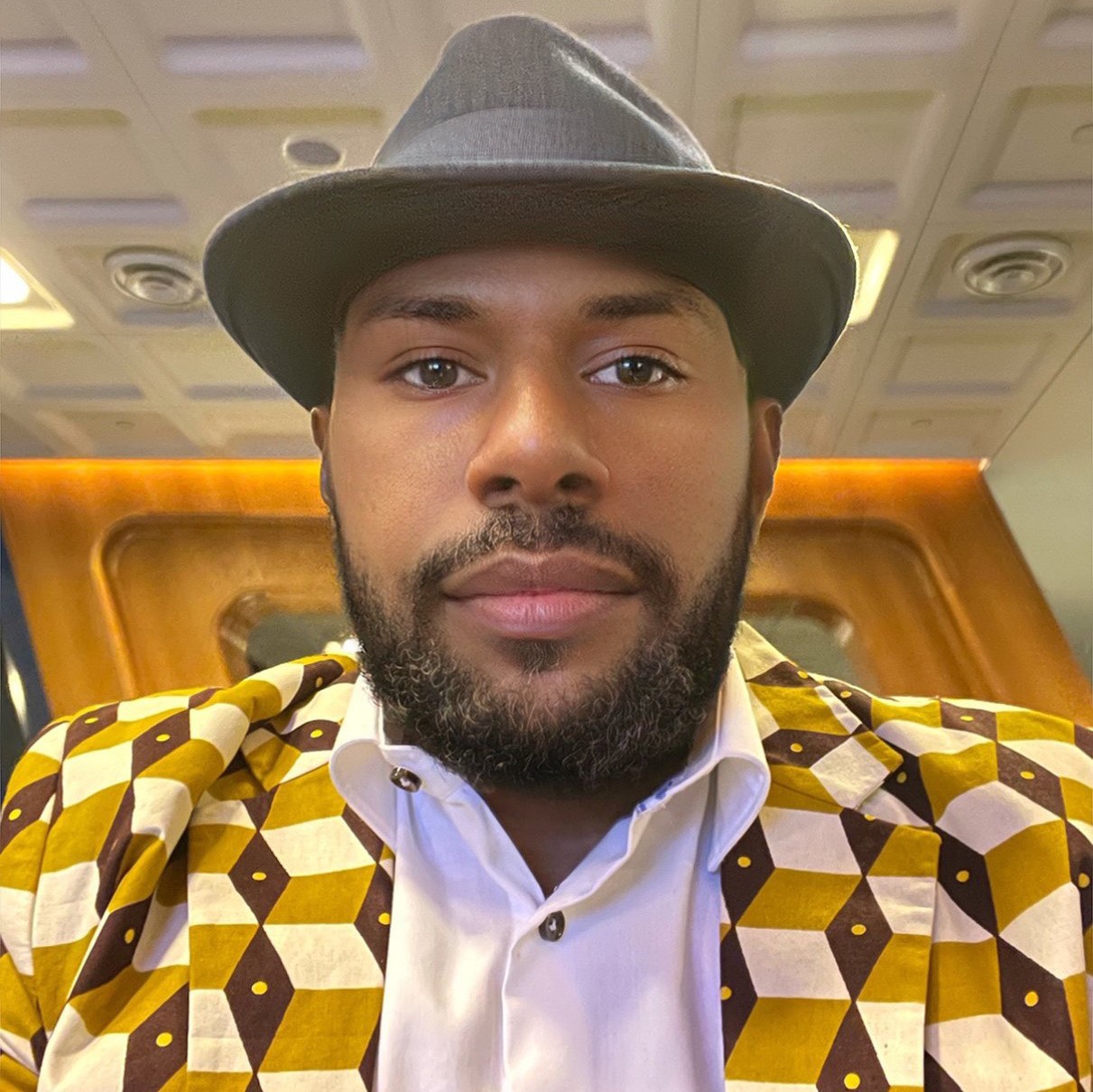 His Excellency Samson Vilvil Fare was appointed High Commissioner of the Republic of Vanuatu to Australia in 2019. His Excellency comes with over a decade of wealth and experience in diplomacy, natural resources management, climate change and biodiversity preservation. Prior to his role as High Commissioner, His Excellency was the Technical Expert for Small Island Developing States (SIDS), to the Deputy Director General of Food and Agriculture Organisation of the United Nations (UNFAO). While based in Rome, His Excellency worked across Small Island Developing States across the Atlantic, Indian Ocean, Mediterranean and South China Sea (AIMS), Caribbean and the Pacific. During His Excellency's tenure, he was very instrumental on key SIDS portfolios for the organisation, such as the Global action Program (GAP) on Food Security for Small Island Developing States.
 
Easter Chu Shing is the Deputy Director General of the Secretariat of the Pacific Re
gional Environment Programme (SPREP). Easter has previously served as Director of the Environmental Monitoring and Governance Programme for SPREP, whose strategic focus is on climate change resilience, island and ocean ecosystems, waste management and pollution control, and environmental monitoring and governance. Before joining SPREP, Easter was the Assistant Resident Representative of the UNDP Samoa Multi Country Office where she served for nine years, and had also worked for the Government of Samoa's Ministry of Natural Resources and Environment prior to that. A graduate of Victoria University of Wellington, New Zealand, Easter's expertise covers a range of broad areas including environmental management, biodiversity conservation, MEA negotiations, community engagement, and environmental governance.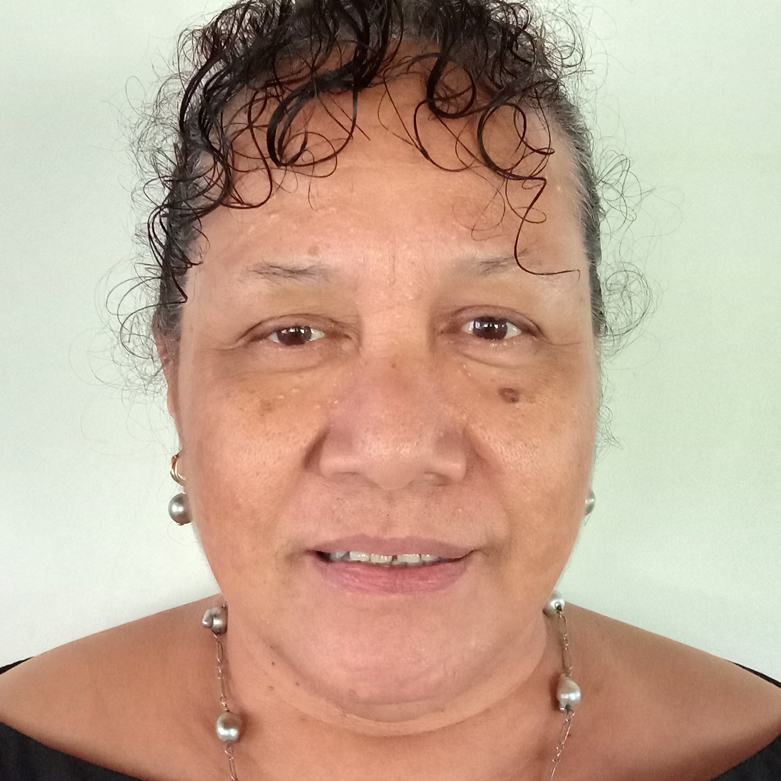 Birtha Wilma Richmond-Togahai is the Director of Niue Department of Education. Birtha has worked at Niue Department of Education since 2014 and has been an active participant within the Pacific region as part of the Niue community. Birtha has coordinated regional projects including Research on Industry Training (MFAT) and PACER Plus Qualifications Recognition for Labour Mobility Project (NZQA/MFAT). She has an extensive and in-depth career, spanning over 30 years, with notable positions including Secretary General for the Niue National Commission for UNESCO, In-country Coordinator for the PacTVET project (2017-2020), Radio Announcer for Broadcasting Corporation of Niue (2009-Present), and many more.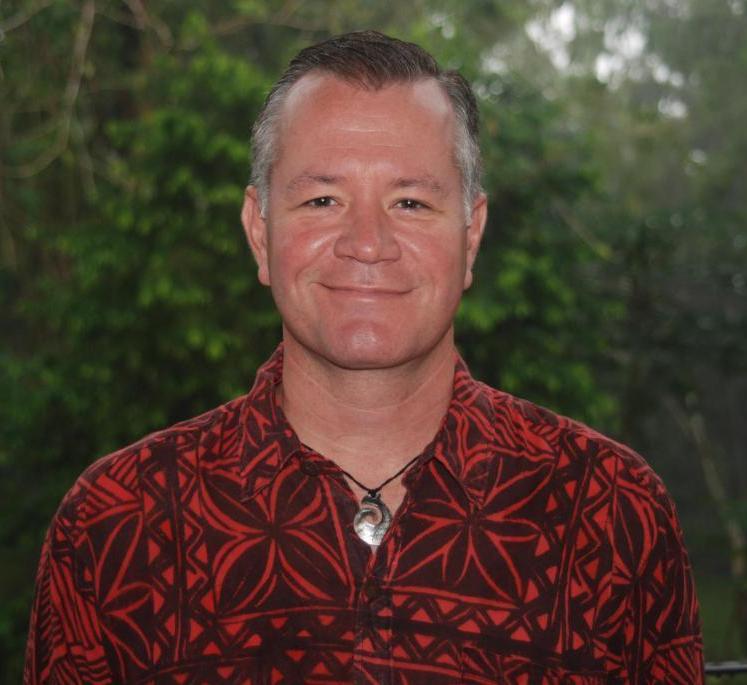 Espen Ronneberg is the Senior Adviser for Climate Change Multilateral Agreements for the Secretariat of the Pacific Community. Espen has worked on climate change and sustainable development issues since 1992 starting originally with the Marshall Islands Government and has held several notable positions in his career in climate change. These include Vice-President of the Conference of the Parties (COP) three and four on behalf of the Small Island Developing States (SIDS), Inter-regional Adviser for SIDS with the UN Department of Economic and Social Affairs (DESA) Division for Sustainable Development (2000-2006), and Climate Change Adviser with SPREP (2006-2021).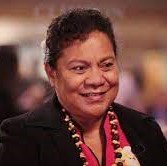 Pelenise Alofa is the National Coordinator of the Kiribati Climate Action Network (KiriCAN), a network of 15 non-government organisations active on climate change and is currently the Country Manager for Live & Learn Kiribati which aims to educate, mobilise communities, and facilitate supportive partnerships in order to foster a greater understanding of sustainability, and to help move towards a sustainable future. Recently, Pelenise co-established a community platform, Kiribati Community Initiative Association, comprising of more than 500 Communities on South Tarawa. Pelenise has been an active advocate for stopping climate change, human rights, and gender base violence internationally and in the Pacific region for the past 10 years.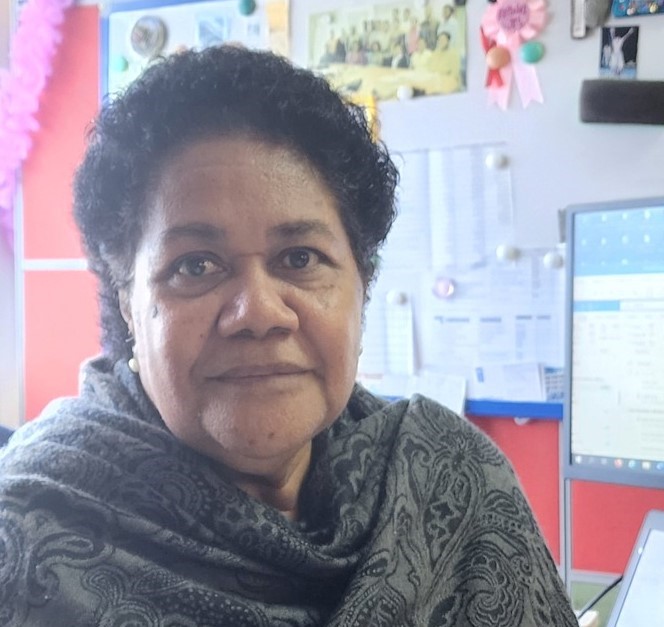 Winifereti Nainoca is the Environmental Specialist and Deputy Team Lead for the Resilience and Sustainable Development Team at the United Nations Development Program (UNDP), Fiji. Winifereti manages 9 Pacific Island Countries covering Climate Change Mitigation and Adaptation, Disaster Management, Renewable and Efficient Energy and Environmental conservation. At present, there are 50+ programs and projects in various stages from formulation to implementation. Prior to UNDP, Winifereti was the Head of School of Applied Science (formerly School of General Studies) from 2003 to 2009 at the Fiji National University, where she lectured in Natural Resource Management, Analytical Chemistry, Marine Ecology, Industrial Microbiology, Soil Science and Wastewater Treatment.
 
---
For more information about the Global Development Dialogue Series please contact
Global Development Hub, UQ