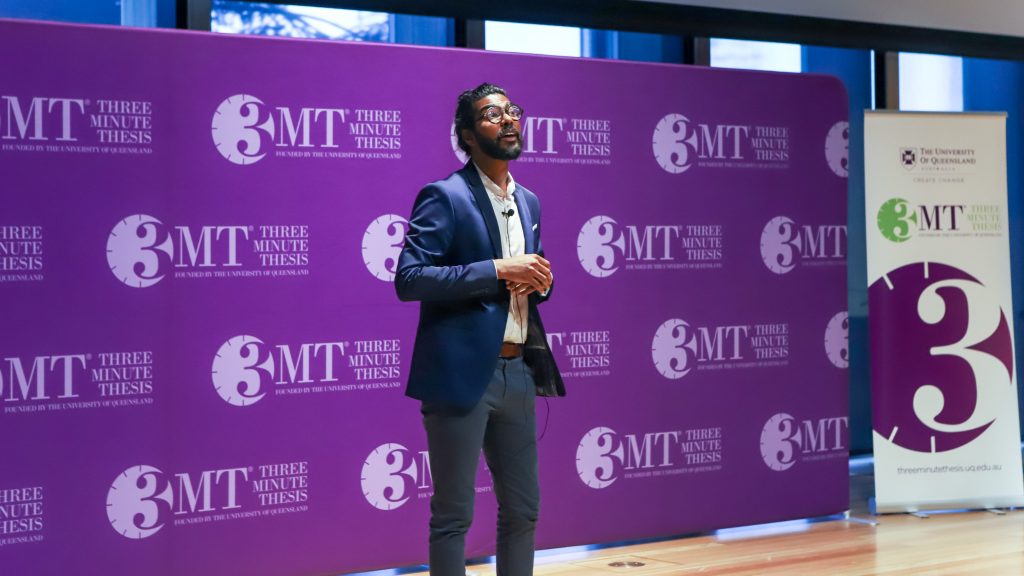 The University of Queensland – IIT Delhi Academy of Research (UQIDAR) invites you to attend the 2022 UQIDAR Three Minute Thesis (3MT®) Competition.
The 3MT is an academic competition that challenges PhD students to describe their research within three minutes to a general audience. 3MT celebrates the discoveries made by research students and encourages their skill in communicating the importance of research to the broader community.
All academic and professional staff, and students (Undergraduate, Postgraduate and Research) are welcome to attend this event.
---
Event details
Date: Wednesday 30 November 2022
Time: 3pm AEST / 10:30am IST
Find out more information about the 3MT Competition