UQ-UPSaclay Week - Quantum Science Technology
The University of Queensland (UQ) in collaboration with University of Paris-Saclay (UPSaclay) and its members CentraleSupelec (CS) and AgroParisTech (AgroPT) are hosting a Quantum Science Technology research workshop as part of UQ-CentraleSupélec-UPS Week.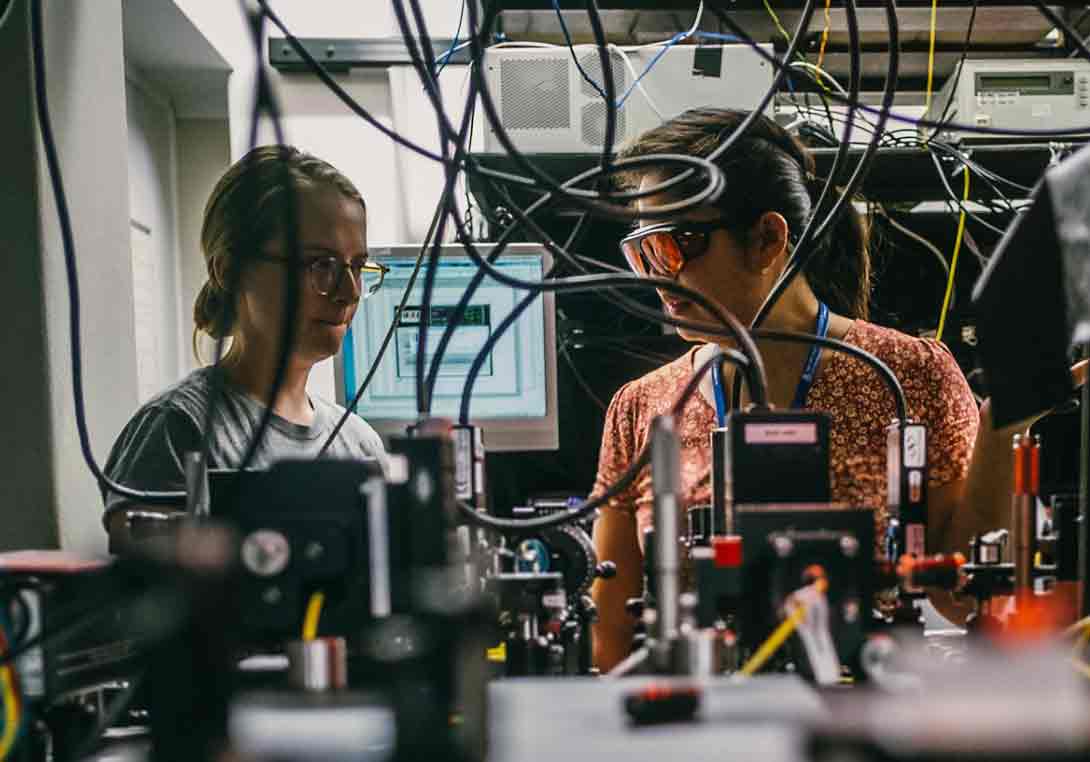 Join us to hear from UQ and UPSaclay researchers as they present cutting edge research in quantum science technology.
Date: Wednesday 24 November 2021
AEST Time: 5-8.15pm
CET Time: 8-11.15am
Check your time zone. 
---
Chairs
Professor Pascale Senellart-Mardon, CNRS Senior Researcher and Group Leader, UPS
Professor Andrew White, Director, EQUS and Professor, Physics, UQ
---
UPSaclay speakers
Quantum emitters in 2D materials for scalable integrated quantum photonics
Aymeric Delteil, Researcher, Condensed Matter Study Group (GEMaC)
Quantum simulation of spin models using arrays of Rydberg atoms
Superconducting-qubit-based Single-Microwave-Photon Detector for spin detectionPatrice Bertet, 
Condensed Matter Physics laboratory
Center for Nanoscience and Nanotechnology - Optomechanics beyond the few-GHz regime
Physical generation of randomness at high speed from complex laser dynamics
Marc Sciamanna
,
Optical materials, photonics and systems laboratory (LMOPS), CentraleSupélec, Metz (France), UPSaclay
Generalized tensor product
Pablo Arrighi
,
Leader, QUACS Team, Méthodes Formelles laboratory and Professor, Informatics Department, UPSaclay
Research roundtable
Marc Baboulin, Professor, Université Paris-Saclay and Director, Maison de la Simulation 
Education roundtable
---
UQ Speakers
UQ Quantum Science Technology overview
Quantum State Tomography on Qudits
Quantum simulation (cold-atom)
Quantum information theory
Superconducting Quantum Devices Lab at UQ
Optomechanics beyond the few-GHz regime
Education roundtable
Dr Tyler Neely
,
ARC Future Fellowship, Physics, Faculty of Science, UQ
---
UPSaclay and UQ will both present on the following topics: 
Quantum Optics
Quantum Simulation (cold-atom)

Superconducting quantum technologies

Optomechanics

Nanophotonics

Quantum information theory.