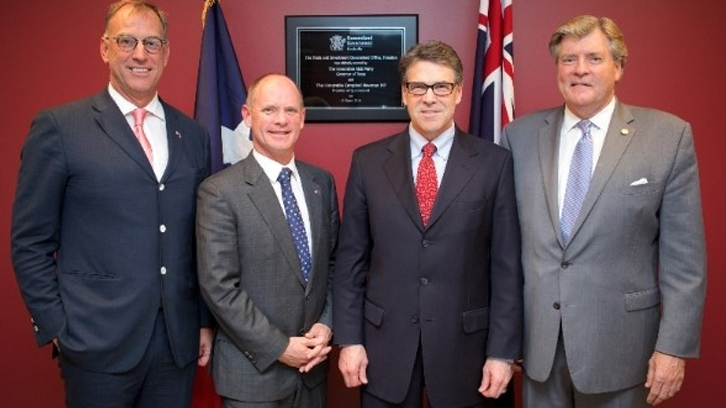 Engagement between The University of Queensland (UQ) and Texas could be facilitated by the recent signing of a Sister State Agreement between Queensland and the US State.
The Sister State Agreement focuses on research and the development of collaborative projects between academic institutions and government agencies – particularly in the fields of agribusiness, health and medical, resources and environmental management.
UQ Deputy Director of Global Engagement Dr Jessica Gallagher said that this important agreement will form the framework to build on current collaborations within the region.
"UQ's North America Office is actively and strategically engaged with US-based universities, organisations and alumni to collaboratively broaden and deepen its impact in North America and throughout the world," she said.
The Sister State Agreement will be supported by the Queensland Government's new North America Trade and Investment Office located in Houston, Texas.
UQ is currently partners with the University of Texas at Austin and Texas A&M University and it is anticipated that these collaborations will further develop and grow under this new agreement.