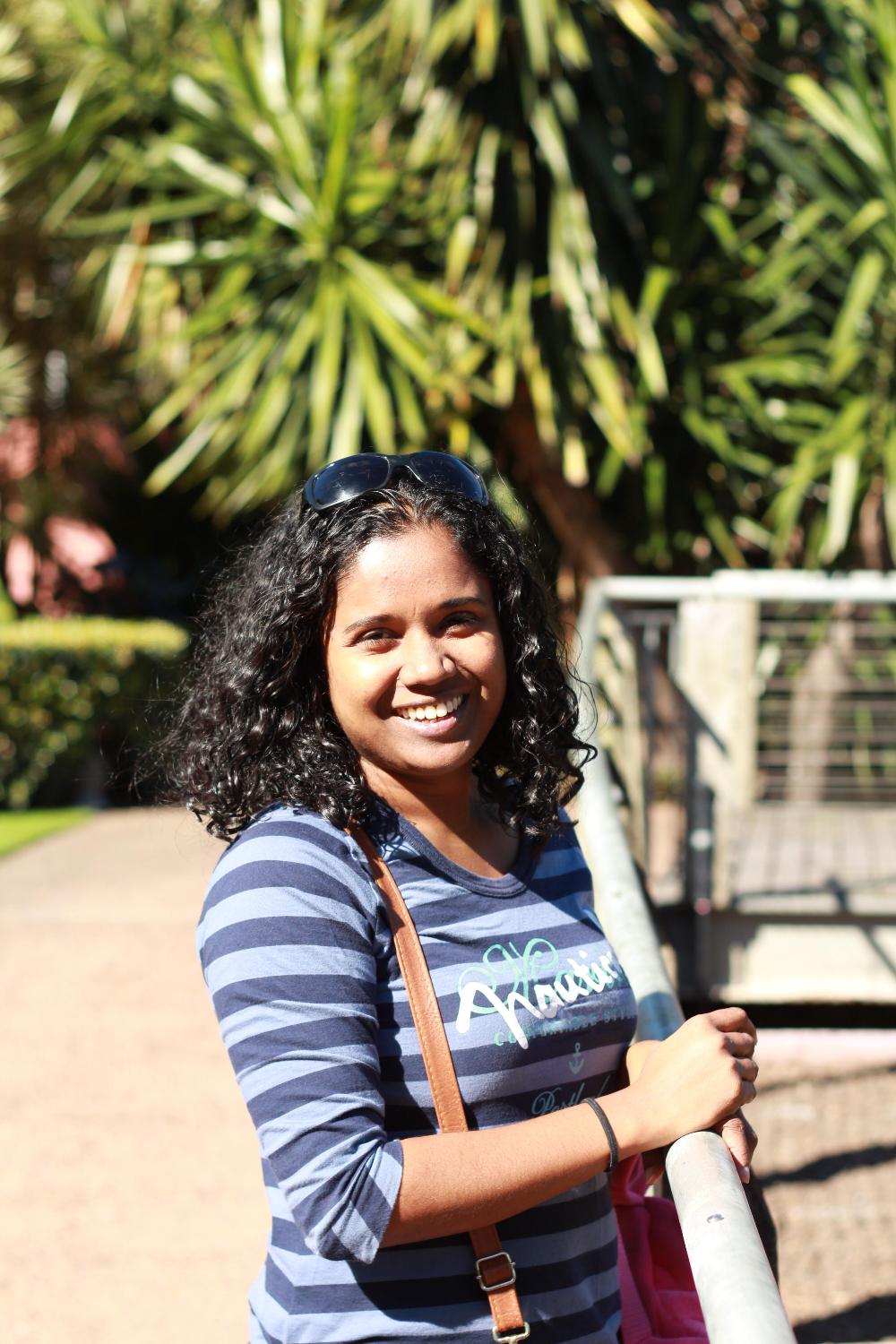 When Aishath Azfa first came to UQ from the Maldives, she never imagined that she would receive the highest possible grade point average of 7 while tending to her young family.
"My daughter was only 17 months old when we came to Australia, so I had to make sure that I was there for her development and growth and attend to all her needs while at the same time working hard towards my studies," Ms Azfa said.
"Studying overseas is also very challenging, especially with the different kind of education system and learning style.
"Thankfully the fantastic services and support provided by UQ made it really easy to settle right in."
Ms Azfa, who holds an Australia Awards Scholarship for her master's program in Environmental Management (Sustainable Development), said she believes the only way to achieve one's goals is through sheer determination and dedication, with a good support network to assist.
"I knew from day one that procrastination was not something I could afford to do, so I always made sure I started on my readings and assessment items ahead of time and usually finish a day or two in advance," she said.
"Of course, I could not have done this without the support of my husband who has been there for me all the way."
She strives to maintain balance by carving out time and space for herself in the library and carefully allocating her time.
"I divide my time between my family, studies, friends, and alone time, which is very important to me," she said.
During her studies, she has developed a passion for research and hopes to contribute to addressing climate change impacts in the Maldives through grassroots engagement and evidence-based policy-making.
"A highlight of my experience has been my acceptance into an intensive (6-unit) research course," she said.
"The Maldives is the one of the most vulnerable countries in the world to global climate change and its impacts."
"We face so many critical issues, including sea level rise, severe erosion, solid waste management and water shortages from the contamination of freshwater sources and prolonged dry periods."
In an effort to understand current water security challenges, Aishath is conducting an analysis of current legislation, policy documents and media reports.
When she returns to the Maldives, she plans to work with local communities to develop solutions for water management, partly by mobilising young people behind the cause.
"I plan to use social media as a platform to reach out to youth, who are the largest age group in the Maldives," she said.
"I hope to help people develop their own solutions to manage freshwater resources as I believe water is central to human wellbeing, the sustainability of local livelihoods, and the ecosystem."
The UQ Global Engagement Office collaborates with more than 70 scholarship partners around the world to give students like Aishath the opportunity study and research at UQ and ultimately make an impact in their communities.
To see available scholarships at UQ visit scholarships.uq.edu.au. UQ staff can find out more about international sponsored students at www.uq.edu.au/international/intranet/international-scholarships.
Media: Melanie Martin, melanie.martin@uq.edu.au, 07 3366 0665