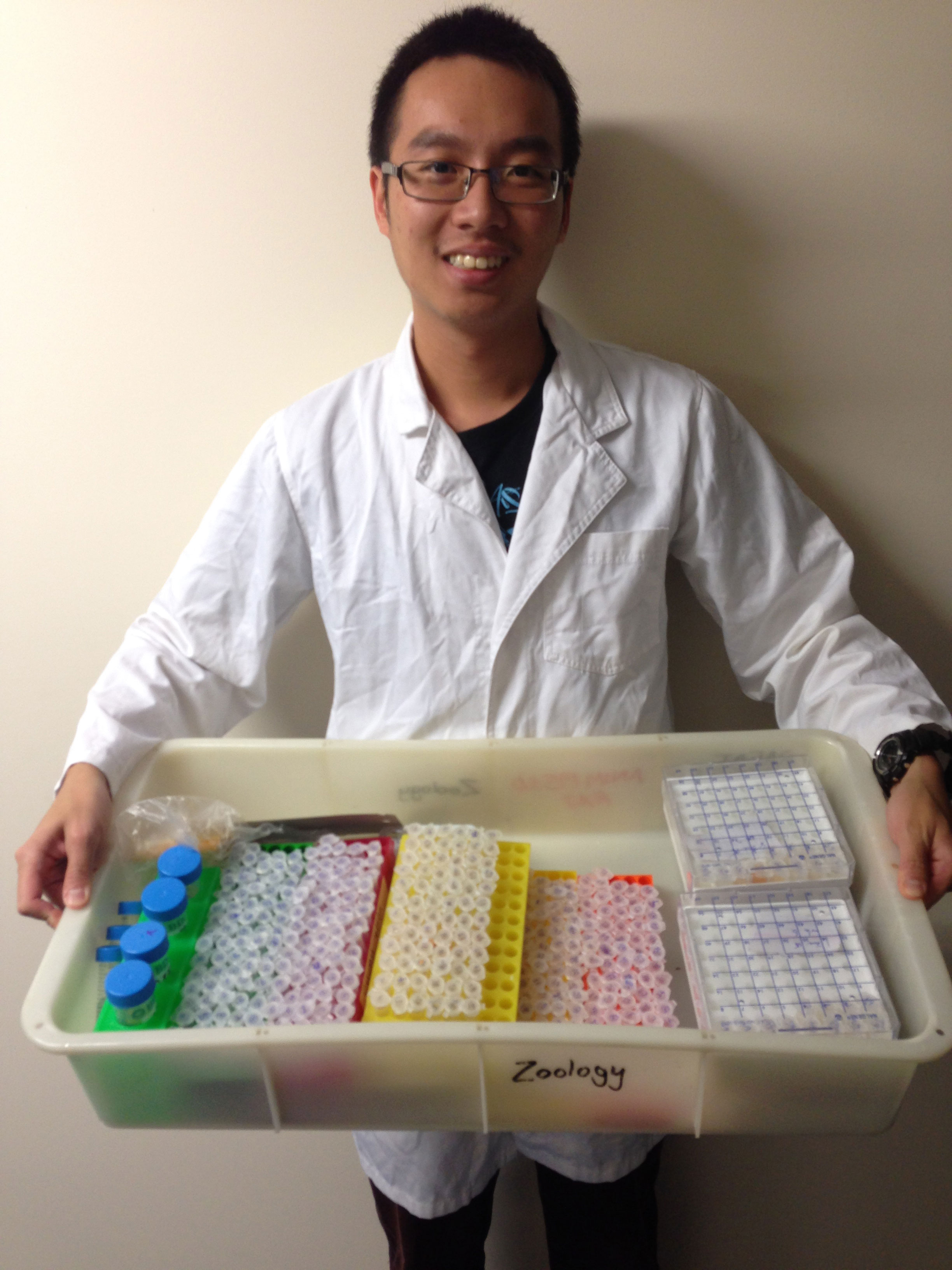 A University of Queensland PhD candidate is investigating how a common vegetable could be used in the fight against one of the leading factors of disease in the developing world – zinc deficiency.
Mr Zhong Xiang Cheah, from the UQ School of Agriculture and Food Sciences, said zinc is necessary for normal growth and development, immunity, and a healthy nervous system.
According to the World Health Organisation, zinc deficiency is responsible for approximately 18 per cent of malaria, 16 per cent of lower respiratory tract infections, and 10 per cent of diarrhoeal disease worldwide.
"Approximately 30 per cent of the world's population is zinc-deficient, especially children, pregnant women, and the elderly in developing countries," Mr Cheah said.
"Zinc has also been found to minimise the onset of age-related macular degeneration (AMD) symptoms, the leading form of blindness in Australia."
Poverty and starvation gripped Mr Cheah's attention while growing up in Malaysia and he is now seeking to make a difference through research.
"These social issues have slowly developed into burdens that I know are no longer just a cause to fight for, but God's call upon my life," he said.
To get the micronutrient where it is needed most, Mr Cheah is looking at how the zinc concentration of one of the four most highly consumed vegetables in the world – sweetcorn – could be boosted.
"The aim of this project is to double or even triple sweetcorn's zinc concentration, providing a large proportion of the recommended intake," he said.
"I am investigating how this could be done genetically through traditional breeding and agronomically through better fertilisation practices."
"Biofortification has been shown to be the most cost-effective approach to address the deficiency, and agronomic best practices translate to lower costs for farmers, more efficient agricultural systems, and less burden on the environment."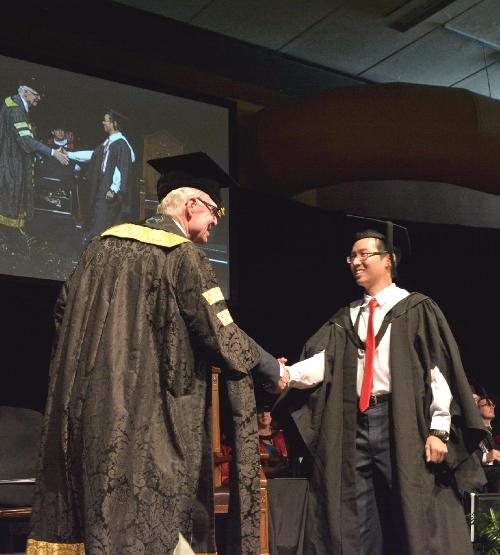 Mr Cheah was sponsored by the Malaysian Public Service Department (JPA) for his Bachelor of Agricultural Science studies at UQ, and has been the recipient of numerous awards, including the 2015 University Medal. He is currently supported by an International Postgraduate Research Scholarship to complete his research studies.
When he finishes his PhD, Mr Cheah plans to return to Malaysia to serve in the government and continue to work on pressing challenges.
"I'd like to gain work experience with the Food and Agricultural Organisation of the United Nations, and ultimately work in public policy drafting, particularly in the areas of poverty and starvation reduction, and rural development," he said.
"I'd also like to run an innovative farm or social enterprise to help the less fortunate."
"If my motivation ever runs low, it helps me to remember why I started – to see my work make a difference in the world, to see people around me mature and grow, and to see hope in communities."
Deputy Director and Head of UQ Global Engagement Dr Jessica Gallagher said that working with international sponsors enabled UQ to support the next generation of research leaders.
"UQ works in partnership with more than 80 sponsoring agencies to support high-achieving students from around the world to achieve true local and global impact," Dr Gallagher said.
To find out more about international student sponsorship at UQ, visit International Sponsors.
Media: Melanie Martin, melanie.martin@uq.edu.au, +61 7 3346 0665