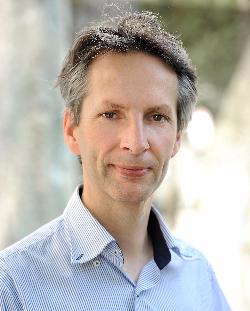 The University of Queensland's Centre for Nutrition and Food Science has celebrated its collaborative relationship with the Technical University of Munich (TUM) by naming an acclaimed food researcher Honorary Professor.
Professor Michael Rychlik, Chair of Analytical Food Chemistry at the TUM School of Life Sciences, is the latest international researcher to receive the honorary title. 
A leader in modern food chemistry, he developed analytical methods for assessing bioactive food components, particularly for vitamins, mycotoxins, odourants, and lipids.
Professor Rychlik's research into the nutrient content of crops and foods holds value to a range of projects within the Centre for Nutrition and Food Sciences across the fields of horticulture, grains, and native plants.
Queensland Alliance for Agriculture and Food Innovation (QAAFI) Senior Research Fellow Dr Michael Netzel said Professor Rychlik's expertise would help develop new collaborative research projects addressing the nutritional quality of biofortified produce and plant food. 
"TUM is one of Germany's few Universities of Excellence and has been identified by UQ as an important strategic partner. The appointment of Professor Rychlik as Honorary Professor will cement this relationship and lead to further mutual exchanges of master's and PhD students, as well as academic staff at both universities," Dr Netzel said.
"Importantly, the appointment will also facilitate the development of high-quality collaborative research proposals, and will tap into new funding sources, such as the German Federal Ministry of Education and Research."
Professor Rychlik presented two scientific seminars and one workshop at UQ in 2014, discussing state-of-the-art analytical methods and challenges in modern food chemistry. In 2015, he taught a full module for Master of Food Science and Technology students.
Head of UQ Global Engagement Dr Jessica Gallagher said UQ and TUM would continue to share knowledge through academic exchange and the delivery of scientific seminars, workshops, and guest lectures.
"Research between UQ and the Chair of Analytical Food Chemistry, which is led by Professor Rychlik, has already led to co-supervision of three research higher degree candidates, as well as co-publications and joint presentations, particularly in the areas of nutrition and modern food chemistry," Dr Gallagher said.
"The potential of this collaboration is enormous, and has a direct implication for Queensland's agricultural and food science industries.
"TUM is one of the highest ranked institutions in the world, and we welcome Professor Rychlik's expertise in a research area that is growing in global importance."
Media: Irini Cavalliotis, i.cavalliotis@uq.edu.au +61 73346 0617