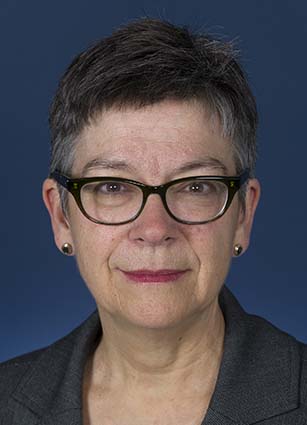 Public service is not usually the first career path MBA students think of, much less foreign affairs. For Australia's High Commissioner to Pakistan, however, it has offered the chance to invest in business, development, culture, and human rights – all with the goal of world peace. 
Australian High Commissioner to Pakistan Margaret Adamson recently shared the highlights of her intrepid and variegated career with MBA students at The University of Queensland. Drawing on forty-plus years in diplomacy, the self-proclaimed "optimist" discussed Australia's unique role in South-East Asia, expanding opportunities in South-Central Asia, and how a holistic approach to development is serving Australia's national interests abroad.
"The unthinkable does happen… but we must continue to believe that peace will break out," Ms Adamson said. And, she would know; the career diplomat has personally witnessed many of recent history's most critical moments including the fall of the Berlin wall and the commencement of the Khmer Rouge Tribunal.
Prior to her appointment in Pakistan in June 2015, Ms Adamson served as the Australian Deputy High Commissioner to Papua New Guinea, as Ambassador to both Cambodia and Poland, and as Australian Consul-General to Berlin. Early in her career, she was also posted to Bonn, Vienna, and Hanoi. In all diplomatic capacities, Ms Adamson has championed human rights and gender equality, particularly in global governance. She has also played a key role in protecting culturally significant archaeological sites including Cambodian temple complex Angkor Wat.
In Pakistan, she sees great potential for Australian businesses to put their weight behind one of the world's most rapidly growing economies. In fact, she told UQ MBA students that adopting reforms that strengthen Australian-Pakistani business relations is a "no-brainer".
"As a nation, we have woken up to the idea of engagement with India… now we need to be alert and alive to the opportunities in Pakistan," Ms Adamson said.
"Pakistan is so endowed with natural resources, youth, and innovation – particularly relating to information and communication technologies. Investing in the people of Pakistan, and the services these people need, will unleash their potential.
"There are real and long-term constraints on leadership, but the like-minded community – including Russia, China, and the Middle East – all individually have a stake in these opportunities. Collectively, we have a stake in global peace."