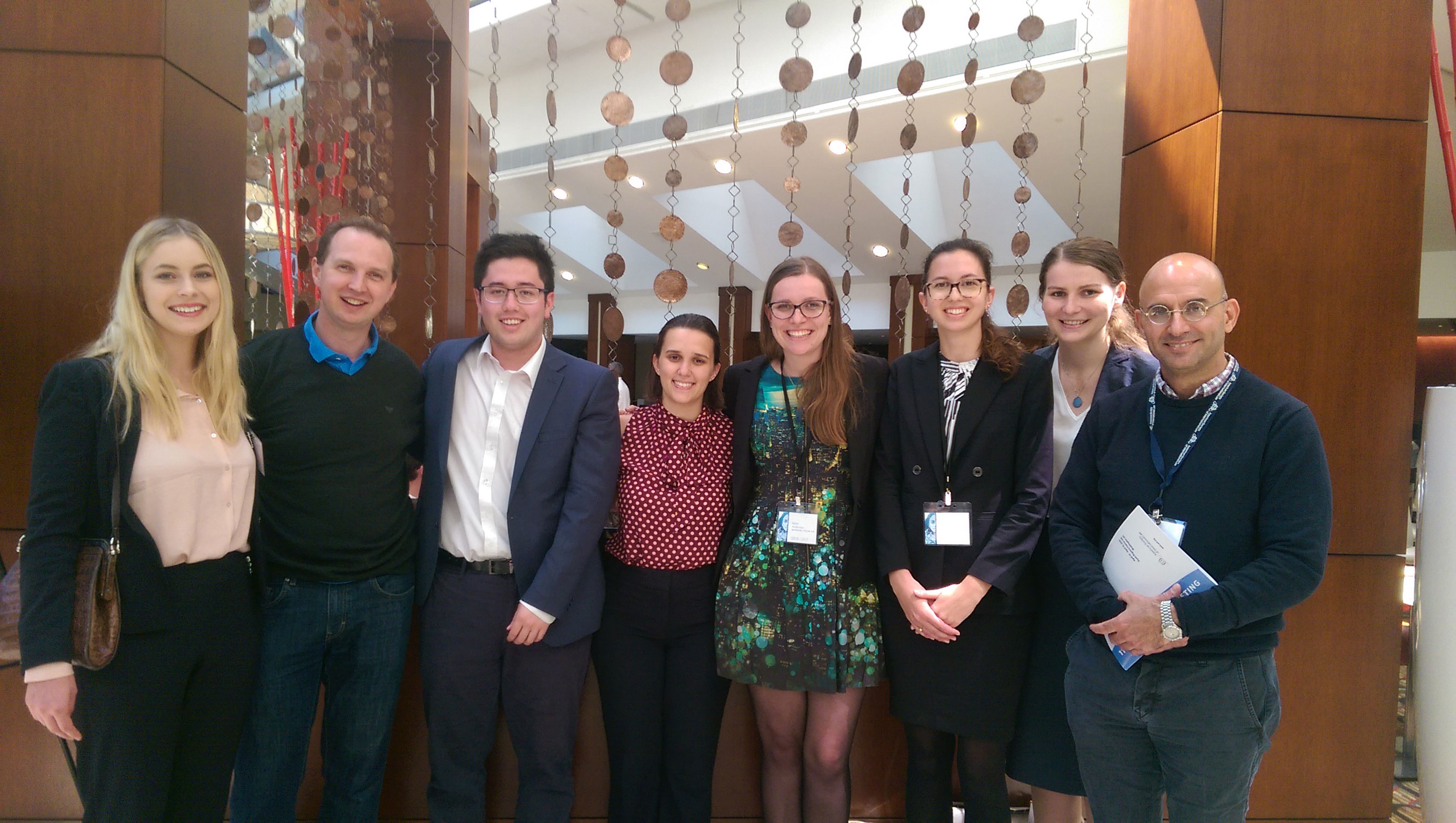 Five talented mooters from The University of Queensland came face to face with esteemed Nuremberg prosecutor Benjamin Ferencz during a trip of a lifetime to Washington D.C.  
The TC Beirne School of Law team – Josephine Allan, Keilin Anderson, Kate Cincotta, Sophie Ryan, and Benjamin Teng – travelled to D.C. in April for the international rounds of the 2017 Philip C. Jessup International Law Moot Court Competition, the largest and most prestigious moot in the world.
Undefeated in the preliminary rounds with a fourth place ranking – ahead of the University of Sydney, who would later win the grand final – the team finished as octo-finalists with several accolades to their name.