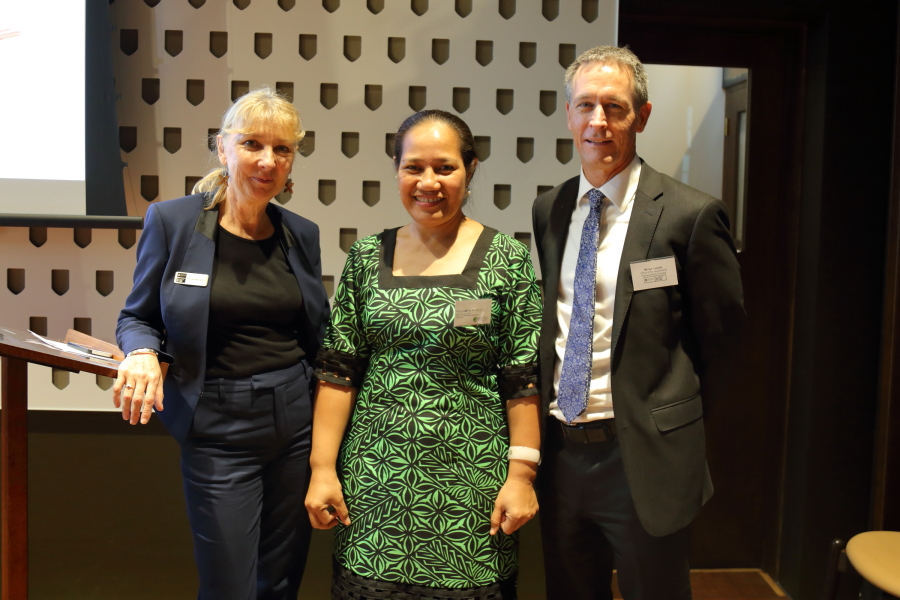 Telei'ai Dr Lalotoa Mulitalo of Samoa recently completed her 2017 Greg Urwin Awards placement with the launch of a publication she authored, Legislative Drafting in the Pacific Context, at the University of Queensland's TC Beirne School of Law in Australia on Friday 14 July.
Dr Mulitalo is one of three outstanding Pacific islanders who were awarded the 2017 Greg Urwin Awards earlier this year. The Awards provided them with opportunities to develop skills, experience and networks in their fields of expertise.  Other recipients were Ms Etivina Lovo and Mr Vincent Lal.
A lawyer by profession, Dr Mulitalo used her placement to develop Pacific focused legislative drafting guidelines that she hopes will be used by drafters and lawmakers in creating relevant and suitable laws for Pacific island countries.