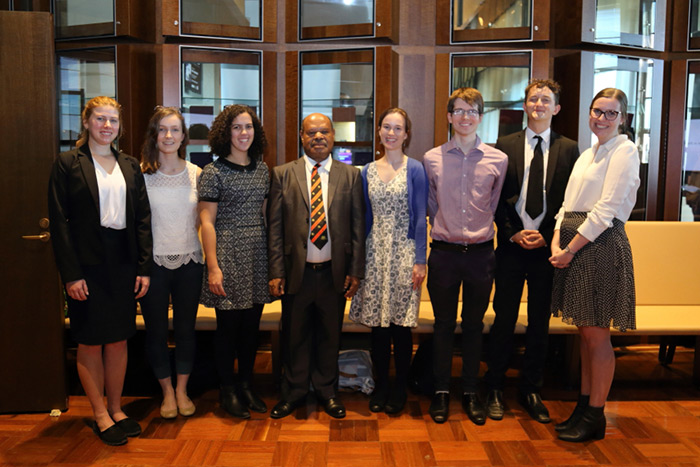 This week the UQ Bono Centre and the Papua New Guinea Supreme and National Courts of Justice celebrated achievements under their Memorandum of Understanding, signed last year in June.
Sir Salamo Injia Kt GCL, Chief Justice PNG attended the Law School on Monday afternoon to personally thank law students who have completed legal research tasks on a pro bono basis, in support of the work of PNG judiciary and registry staff.
UQ Pro Bono Centre Director Monica Taylor said she was delighted that UQ law students were able to meet PNG's leading judge and learn about the impact of their pro bono contribution.