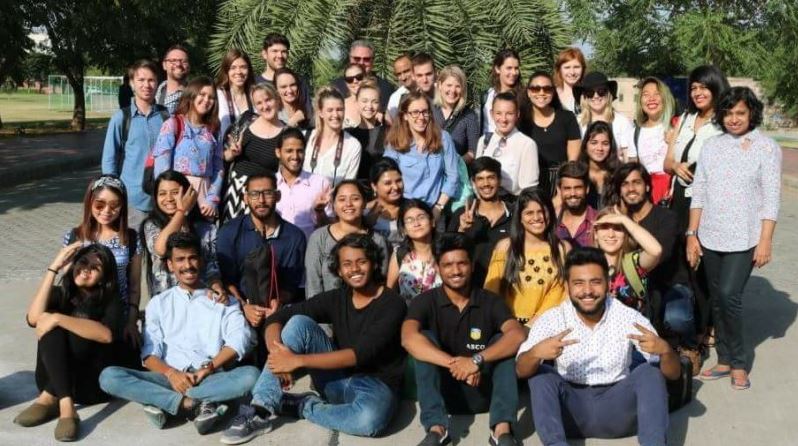 Twenty UQ journalism students, two staff, four days of travel through three different countries, seven days of reporting in Jaipur India, and more than 60 original multimedia stories posted to our website.
Now that's how you learn to be a foreign correspondent.
It's certainly not easy, as Nazlee Salami admitted: "It's been a huge learning curve [but] it's a challenge that has made me grow."
Maya Fellows agreed: "It can be extremely tough as a foreign correspondent because you have to adjust to a different culture. It teaches you to persevere and continue to strive for an amazing story!"
All the students taking part in this course are recipients of New Colombo Plan scholarships from the Australian Government's Department of Foreign Affairs and Trade. They are awarded more than $3000 each, which covers all major costs including airfares, accommodation, some meals and local transport.
UQ has been successful in winning federal funding almost every year since 2012 when the first group of 10 students went to Vietnam for an intensive, immersive and experiential Work Integrated Learning course.