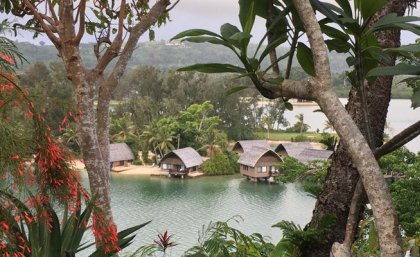 New research partnerships tackling health challenges in the Pacific are expected to result from a unique gathering at The University of Queensland in 2018.
Hosted by UQ's School of Public Health, the Pacific Health Governance Workshop will be the first in a series of events to address the most challenging aspects of health policy.
UQ School of Public Health researcher Dr Owain Williams said the workshop was expected to be a catalyst for joint projects in research and innovation across health, governance and development issues.
"The workshop will cover issues such as gender-based violence, pandemics, sanitation, food security and non-communicable diseases," Dr Williams said.