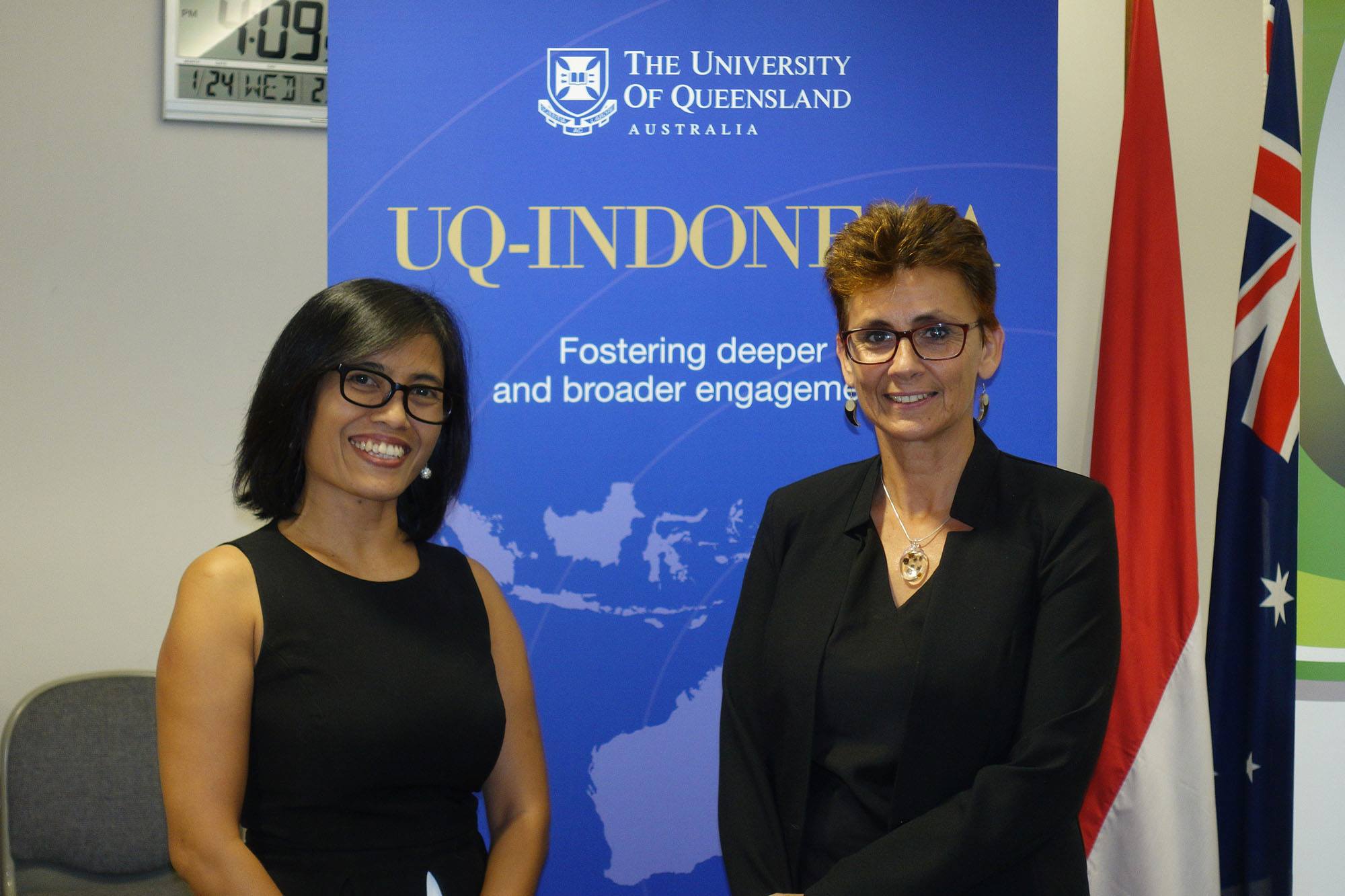 A University of Queensland communication for social change expert recently travelled to Indonesia to share how communication and transdisciplinary research can support sustainable development.
Centre for Communication and Social Change Director Associate Professor Elske van de Fliert facilitated a Masterclass for approximately 100 Australia Awards Indonesia alumni, supported by the Australian Embassy in Indonesia and in collaboration with Indonesia Business Links, the Indonesian Ministry of National Development Planning (BAPPENAS), and one of UQ's higher degree by research graduates.
The Masterclass focused on the role of communication in facilitating transdisciplinary and multi-stakeholder collaboration toward sustainable development and social change.
Associate Professor van de Fliert introduced a framework for Research for Sustainable Development, which was developed with Indonesian research partners and has been applied in projects around the world.
In addition to the traditional functions of basic and applied research, the framework identifies phases of participatory diagnostic, adaptive and evaluative research that ensure sustainable outcomes and impacts.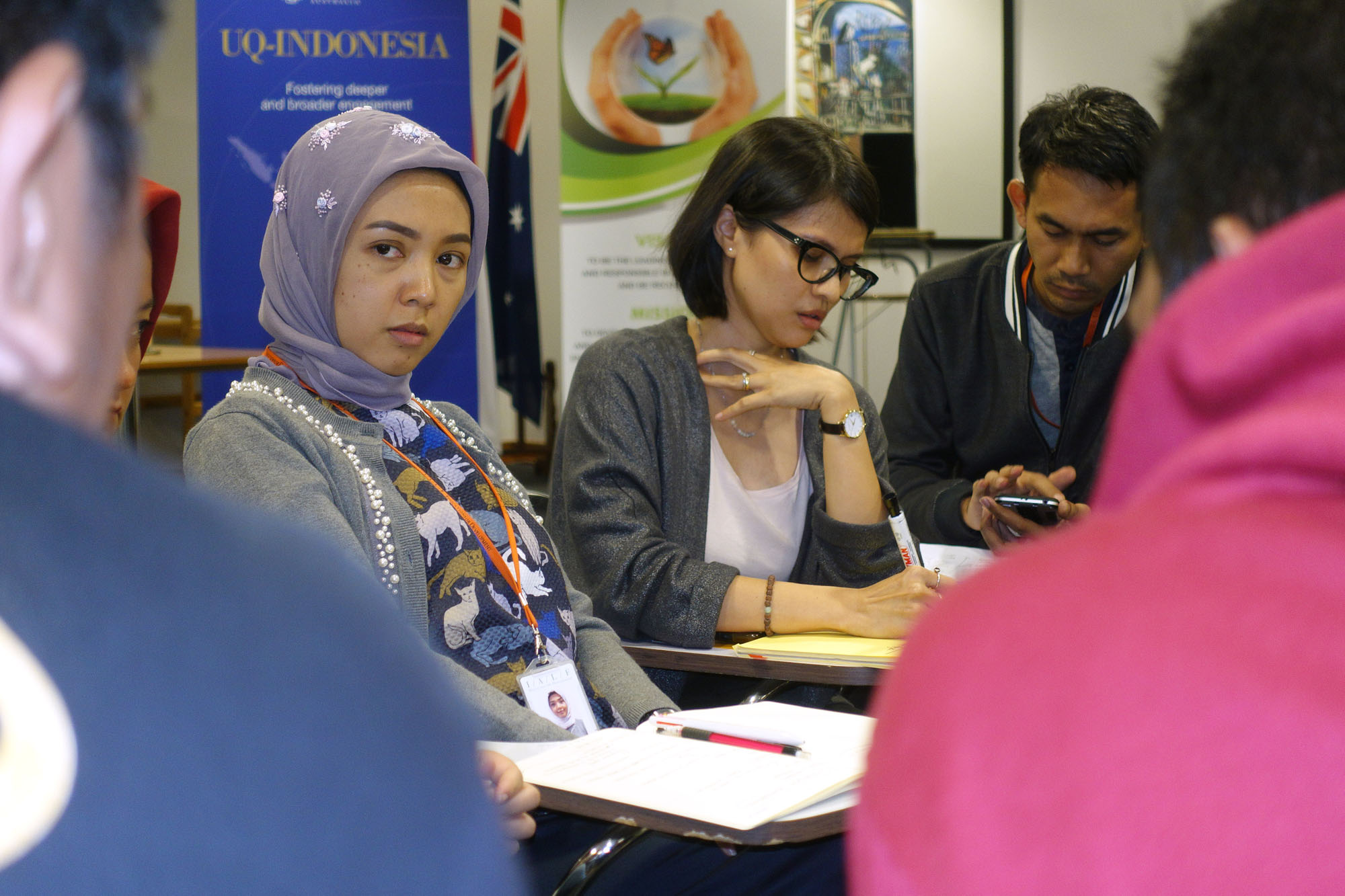 These phases match research agendas with the needs, conditions and capacities of local stakeholders and allow a development model to be designed and piloted in close collaboration with these groups.
After learning from the theory and examples, Masterclass participants analysed their own development initiatives in the context of the framework and participated in an active discussion sharing a wide range of perspectives.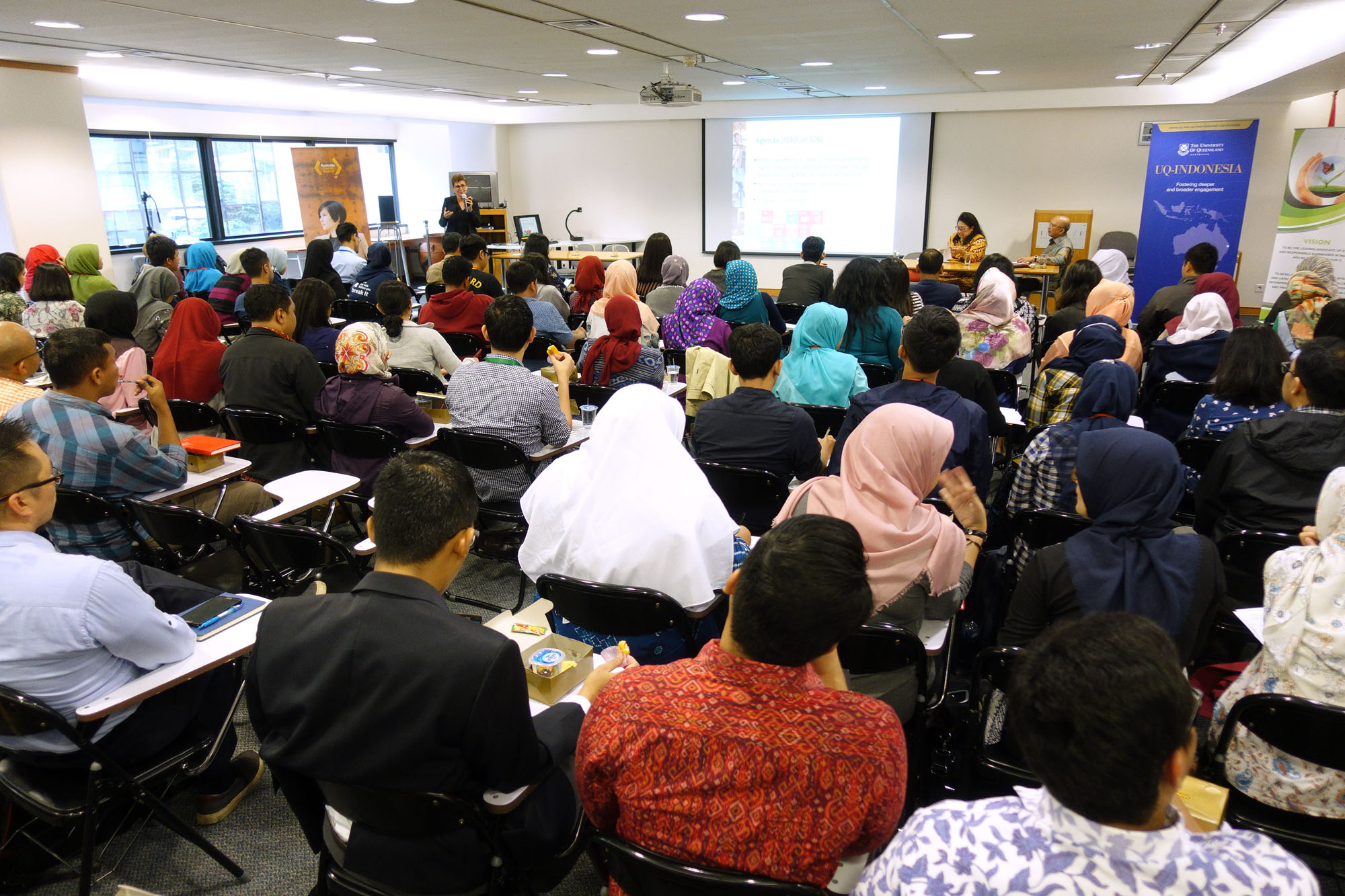 Associate Professor van de Fliert also undertook a number of engagement activities for the Faculty of Humanities and Social Sciences (HASS) while in Indonesia, including meetings and public lectures at the University of Indonesia, Gadjah Mada University, Brawijaya University, Jakarta Islamic State University, and Sunan Kalijaga State Islamic University in Yogyakarta.
Associate Professor van de Fliert said the trip presented HASS with many opportunities to broaden its engagement in mobility, research and articulation programs.
"It has been very encouraging to see the enormous interest of Indonesian students and lecturers alike to study in Australia or collaborate with us on research initiatives," she said.
"We will definitely follow up on several of the proposed initiatives".
Media: Associate Professor Elske van de Fliert, +61 7 3346 8261, e.vandefliert@uq.edu.au; or Ratu Sovi Arinta, UQ Indonesia Office, +62 812 104 3682, sovi.arinta@uq.edu.au