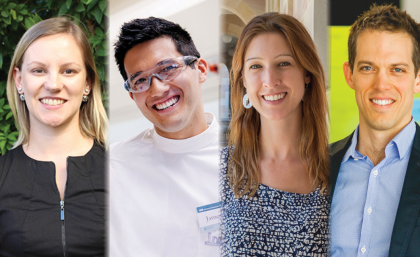 Four researchers are preparing to travel to the United States of America to advance their work after being awarded Fulbright Scholarships.
University of Queensland autism researcher Dr Anna Urbanowicz, innovation expert Dr David Ireland, and PhD students James Hill and Karri Neldner have joined the ranks of a distinguished group of almost 5000 Fulbright scholars worldwide.
UQ Faculty of Medicine researcher Dr Urbanowicz has been awarded a Fulbright Postdoctoral Scholarship to Portland State University, where she will work on improving the hospital experience for adult autistic patients, their support people and hospital staff.
"Research in the area of adulthood in autism is emerging, and as the population of adults on the spectrum grows, so too does the need to support them," Dr Urbanowicz said.