By Umanda Madugalle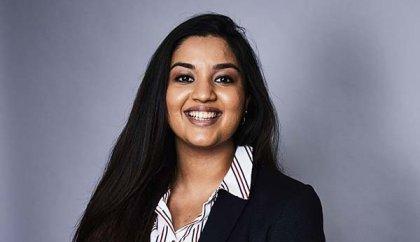 What does it mean to trust a leader? During my undergraduate degree many of the conversations I had about world leaders with my friends revolved around the question,
"Why should I care about what politicians have to say when they don't care about me/don't live out their campaign promises?"
While this is obviously a passive standpoint to take, it signifies an important sentiment about the world leaders of today…we don't trust them! We don't trust them because we feel misunderstood, unheard and lied to. 
However, very recently we have been fortunate to witness a trusted leader – New Zealand (NZ) Prime Minister Jacinda Arden. On 17th of March 2019, a gunman stormed into two mosques in Christchurch (NZ) and killed fifty people while injuring another fifty. In an usually peaceful nation these hate-filled and carefully planned shootings shocked the country and the world.
Ms Arden immediately defined what these attacks were – terrorism. She confidently instigated gun reform as accessibility to guns was a key factor in these attacks. The following day, she went into communities, heard victims' stories and provided comfort. These actions allowed Prime Minister Arden to become a pillar of authentic leadership throughout the world. However, with so few role models I struggled to articulate just how Ms Arden built and maintained trust after such a terrible event. What qualities should I practise to become a trusted leader?
At the Westpac Scholars Summit in April, where the 2019 Westpac Scholars came together for an epic 36-hour leadership event, I learnt the few key qualities to build and maintain trust as a leader are congruence, commitment and empathy.
As a Westpac Future Leader Scholar, I was fortunate to hear Josephine O'Reilly, Facilitator for UNSW Business School, share the importance of congruence at the Leadership Development Program earlier this year, and the idea was reiterated at the Summit. She explained that a congruent leader is someone who displays consistency between what one does, what one says and how one looks.
It is only natural that this harmony between a person's beliefs and actions builds trust. Westpac Scholars CEO, Susan Bannigan delivered the Welcome Plenary at the Summit and through her speech came a message of warm enthusiasm and incredible passion for the Scholars Program. This message was transcended even when I talked to her one-on-one. Such congruence between what one says and what one does made me feel proud to be part of the Westpac 100 Scholars Network. A conversation with Susan Bannigan leaves me trusting her assessment of me as a future leader of Australia.
Secondly, commitment, the quality of being dedicated to a cause, can maintain trust. I saw commitment epitomised by Dr Gill Hicks at the Imagination Lecture on Day 2 of the Summit. Dr Hicks, founder of the M.A.D for Peace organisation, lost both her legs from below the knee in the 2005 London bombings. However, this does not stop her from deterring people following violent paths and persuading others to practice peace. Her commitment was demonstrated by how she herself does voiceovers and participates in her poignant campaign videos. Because of this very obvious commitment to her cause, I could not help but fiercely trust in Dr Hicks' view that peace should be a verb, long after I left the lecture!
Finally, empathy, the ability to understand and share the feelings of another can both build and maintain trust. At the Summit, we heard from Mikhara Ramsing - a 2018 Westpac Social Change Fellow and social entrepreneur from Queensland.
She openly shared her journey of acceptance as a gay South African Indian Australian cisgender woman. After years of feeling the need to hide her true self, Ramsing imagined a future household full of love with her partner Elise and parents under the same roof. This imagination allowed her to think from her parent's perspective and understand how it was fear that hindered their acceptance of her sexuality. To address this fear, Ramsing wrote a letter to her parents acknowledging their emotions and her own. This letter, an act of empathy, provided the foundation for the open relationship Ramsing now has with her family. She subsequently used this empathy to maintain her parents' trust.
Putting all of these experiences at the Westpac Scholars Summit together allowed me to define how Jacinda Arden built and maintained trust as a leader: she was congruent in calling out terrorism and instigating change; she was committed to changing gun laws and her empathy made Muslims throughout the world feel heard, valued and safe. In short, I learnt to be a trusted leader, to be more congruent in my beliefs and actions, to be unafraid of showing my commitment to my passions and to actively practise empathy.
Article by UQ News on Umanda Madugalle and Matthew Page 2019 Westpac Future Leaders Scholars