In 2019, 21 emerging leaders from Nepal participated in the 100th Australia Awards South and West Asia Short Course in Inclusive Governance for Effective Disaster Risk Reduction (Nepal) delivered by UQ's International Development (UQID).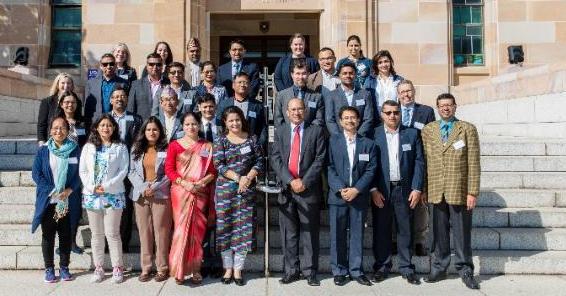 The course focused on building capacity across the different levels of Government by exploring a variety of available approaches to the development of mechanisms for participatory disaster governance. There was a two-week component in Australia (Brisbane and Canberra) and a four-day component in Nepal (Kathmandu and Chitwan).
During their time in Australia participants visited Australian counterparts including Queensland Reconstruction Authority, Brisbane; Queensland Combined Emergency Services Academy, Brisbane; Australian Aid emergency humanitarian relief supplies, Brisbane; Australian Government Crisis Coordination Centre, Canberra; Emergency Management Australia, Canberra; Joint Australian Tsunami Warning Centre, Canberra.
Image credit: Australia Awards South and West Asia.