Three University of Queensland research posters submitted to the Presidential Symposium of Universitas 21 (U21) 'Sustainable Universities; Sustainable University Networks' win two prizes for achievement in sustainability.
In response to the global COVID19 pandemic, 2020's host the University of Zurich (UZH), rapidly turned the annual U21 general meeting into an online symposium, choosing to focus on the positive impact less planes and cars have had on lowering pollution worldwide. With satellite images showing emissions fading away across the pandemic hotspots such as northern Italy and China, the leadership role U21 has of knowledge providers addressing global challenges could never be more important.
Pro-Vice-Chancellor (Global Engagement and Entrepreneurship) Dr Jessica Gallagher's submission to the Symposium won first place for the project with the 'most potential to make a real impact in the longer term' – Warwick Solar Farm: supporting UQ to offset its energy needs.
Our University will be the first university in the world to generate 100 per cent of its electricity from its own renewable energy asset: the Warwick Solar Farm. The University now has about 252,000 solar panels with 70.3 megawatts of capacity. This current capacity would serve around 15,000 houses and their daily usage.
Building on UQ's existing strengths in the renewables field, the project provides the groundwork for a wide range of new teaching, research and engagement opportunities, in addition to its environmental and financial benefits.
UQ is one of only three universities in Australia who have joined the 27 leading universities worldwide that make up U21. With over one million students and 200,000 university staff combined, U21 is uniquely positioned to analyse global challenges and all their dimensions.
Committed to promoting the value of internationalisation and multinational collaboration, U21 facilitates the delivery of programs, activities and initiatives, which no single university or bi-lateral agreement could deliver.
The three UQ projects – in solar farming, creating age friendly universities, and a global alliance working toward achieving a sustainable bioeconomy – presented at the online Symposium illustrate how UQ is an important partner institution to other U21 institutions contributing to working toward upholding the Sustainable Development Goals of the United Nations and stopping climate change.
The three posters presented at U21 'Sustainable Universities; Sustainable University Networks':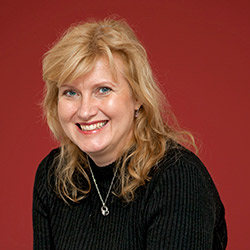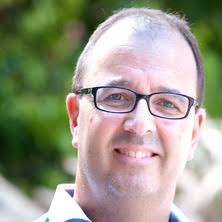 Post-note announcement: U21 Global Education Enhancement Fund – UQ wins again!
This week, 13 U21 members from ten countries, working in partnerships, have all been awarded $5000 per institution to carry out work on better and robust solutions for online teaching, learning and assessment, which can be shared as resources within the U21 network within the next 12 months.
UQ won two U21 Global Education Enhancement Funds:
Title - Learning together in a global pandemic: Practices & principles for teaching & assessing online in uncertain times; Partners - Lund University, The University of Edinburgh; Contact - Associate Professor Kelly Matthew - k.matthews1@uq.edu.au.
Title - Hands-on clinical skills in a hands-off world: Enhancing digital capacity for online teaching, learning and assessment in health and rehabilitation sciences; Partners - University of Johannesburg, Pontificia Universidad Católica de Chile; Contact - Dr Allison Mandrusiak a.mandrusiak@uq.edu.au.