A destructive pest beetle is edging closer to Australia as biological controls fail, destroying home gardens, plantations and biodiversity as they surge through nearby Pacific islands.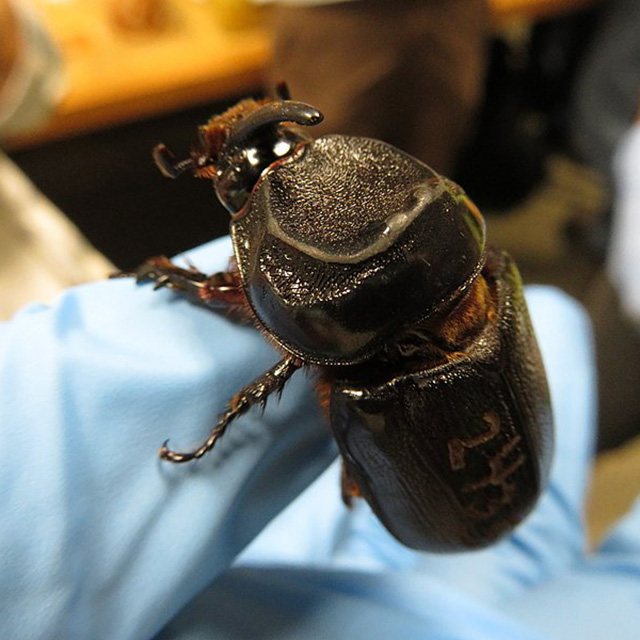 University of Queensland researcher Dr Kayvan Etebari has been studying how palm-loving coconut rhinoceros beetles have been accelerating their invasion. 
"We thought we'd outsmarted them," Dr Etebari said.
"In the 1970s, scientists from Australia and elsewhere found that coconut rhinoceros beetles could be controlled with a beetle virus from Malaysia.
"This virus stopped the beetle in its tracks and, for the last 50 years or so, it more-or-less stayed put – that is, until now.
"It seems that they are now unshackled from the virus in some places and could be in Australia before we know it."