In anticipation of travel bans being lifted in the not-too-distant future, the Australian Government Department of Foreign Affairs 2022 New Colombo Plan (NCP) Scholarship round is currently open.
UQ Global Engagement and Entrepreneurship had a chat to former NCP Scholar and University of Queensland (UQ) alumnus Zachary Frazer about his experiences studying in India, and his advice for applicants.
Zachary undertook a semester exchange at O.P. Jindal Global University, Sonipat in India in 2019, under the auspices of the NCP scholarship program.
During his time abroad, Zachary undertook two internships: Disputes Intern with Herbert Smith Freehills in Singapore, and International Legal Intern with Justice Base in Yangon, Myanmar.  
He returned to Australia in early-2020 – before COVID-19 caused international borders to shut across the world. Since graduating with a Bachelor of Arts/Laws (Honours) majoring in International Relations and Peace and Conflict Studies, Zachary has been working as a Judge's Associate at the Queensland Supreme Court.
UQ Global Engagement and Entrepreneurship's conversation with Zachary about his time as a NCP Scholar in India:
Could you tell us about some of the highlights of your time as an NCP Scholar? 
During my semester abroad, I was in Singapore and Myanmar for a month each and the other five months I was in India, where I studied at OP Jindal Global University -  just North of Delhi.
The highlight of the whole experience would have to be the time I spent in India.
I was able to fill the months there with so many different trips and experiences – including travelling all over India, by night bus, train or plane and waking up in a totally different part of the country.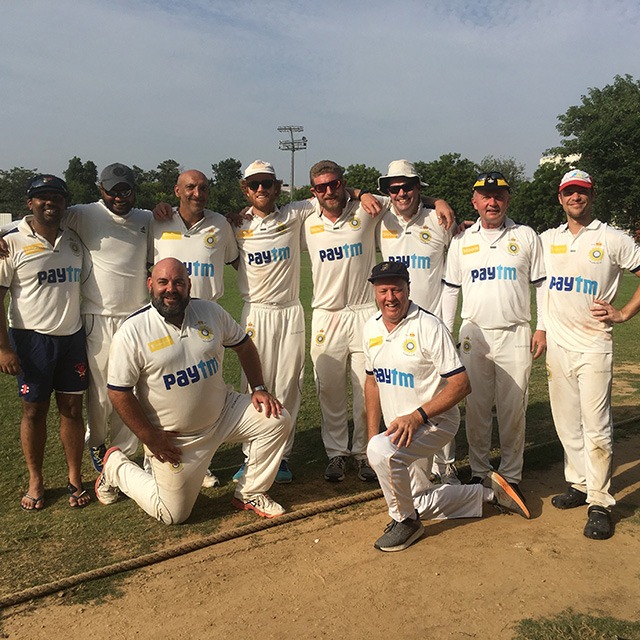 On one trip, some other international students and I flew to Leh, Ladakh in Northern India. There we hired Royal Enfield motorbikes and explored the region over a few days, which included traversing snowy mountain passes and zooming through the valleys of the Himalayas to reach the mesmerising Pangong Lake. 
Other unforgettable experiences included practising Yoga at Rishikesh, the 'Yoga Capital of the World', witnessing cremation ceremonies on the Ganges at Varanasi, playing cricket with an ex-pat team in Delhi and visiting Dharamshala, the home of the Dalai Lama.
How has your time spent on the NCP program influenced the direction of your life?
It has sparked my interest in a career in international relations, in particular, a career in diplomacy. The Australian High Commission in Delhi reached out and provided me and other NCP Scholars with opportunities to attend some of their events. This included panel discussions on international relations with the former foreign secretary and ministers, Melbourne Cup celebrations and being able to have a familiar Aussie beer on a Friday night at the High Commission's Henry Lawson Club bar.
I would love to work and live as an ex-pat in my early career. Getting a taste for expat life has got me wanting more. The life of a young professional overseas is super exciting. It's a great way to forge a career, but also inject a bit of travel and culture into life, while also being able to fall back on an expatriate community. 
How has travelling with NCP opened your eyes to the world, and would you recommend studying overseas to other students?
I would really encourage anyone thinking about applying for the New Colombo Plan, or the student exchange program at UQ, to jump ahead and do it!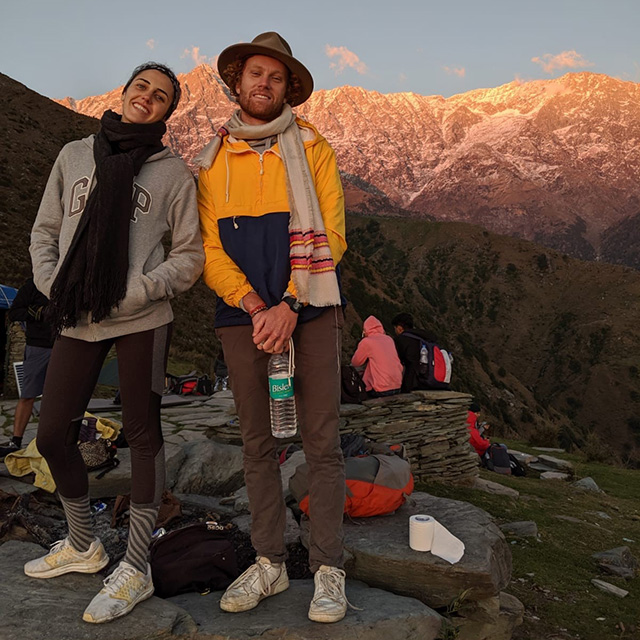 You won't have the flexibility and time to travel like you can when at university, so you really need to make the most of it. Studying abroad is a whole different experience to just backpacking over a short period of a month or so. It allows you to really get to know the people and the country and make so many more meaningful connections.
I know student exchanges to Europe and the US are popular with students at UQ. I did my first exchange to Amsterdam. But I would also really encourage students to take up an exchange in our Asian neighbourhood.
Now more than ever it is important that strong bonds are made between Australian students (soon-to-be-professionals) and our counterparts in our region. We're living in the Asian century, and we live in the centre of the action.
Undertaking my NCP program in Asia provided me with an appreciation for our Asian neighbourhood. It also provided me with a deeper understanding of the different cultures in Asia, in particular Hindu and Muslim culture.
What is your biggest takeaway from your time as an NCP scholar?
 I think it has given me a greater understanding and appreciation of our place in the world as Australians. In addition to our deep Indigenous history and the British institutions built upon it, Australian identity and culture is extremely informed by the influence of Asia and Asian migration. I think that should be really celebrated and leant into.
What was your biggest challenge and what did you learn from it?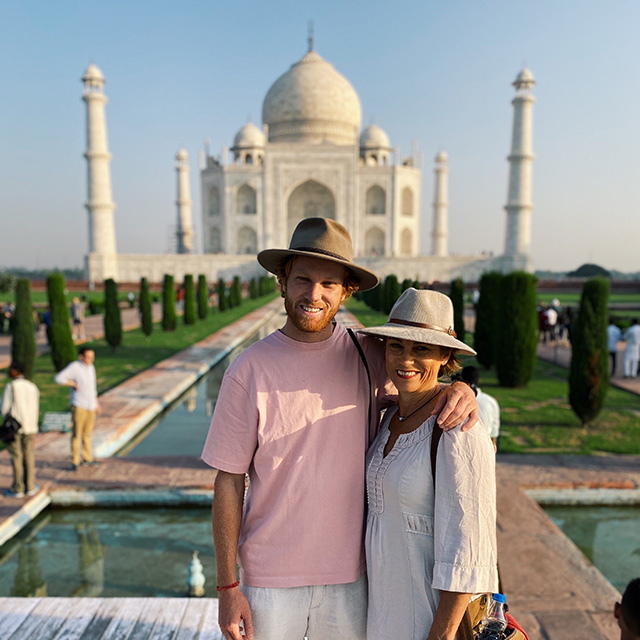 It was quite daunting arriving to the intensity of India. It is another realm. Especially coming from a country as smooth and as seamless as Singapore. It was a sensory overload arriving in a place which is so different. 
Jindal is situated two hours north of Delhi, in what is essentially rural India. It is situated on a large compound and there is not much outside of the boundaries of the university. I was lucky to be welcomed in true Indian hospitality by a great group of guys and was made to feel at home quickly. Adjusting to the different style in education was also a bit of challenge, coming from a university where you're an adult, to living and studying on campus in a country where values are somewhat different, your choices are a bit more restricted.
I definitely grew personally.
There were some testing periods trying to navigate the world's second-most populated country, given the complexity and challenge that encompasses living in India. I guess it built my resilience a lot. But I loved the challenge and really revelled in it!
Nominations for the 2022 Round of the New Colombo Plan Scholarship Program open 23 June and close 3 August 2021. Nominated students are invited to submit an application 4 August 2021, with applications closing 24 August 2021.
UQ staff should submit a completed application form by email to UQ Global Engagement and Entrepreneurship by 13 August 2021.