Blog post by Douangmala Souknilanh from Laos. 
At this point in my Master of International Relations, I have gained valuable knowledge and improved my social skills.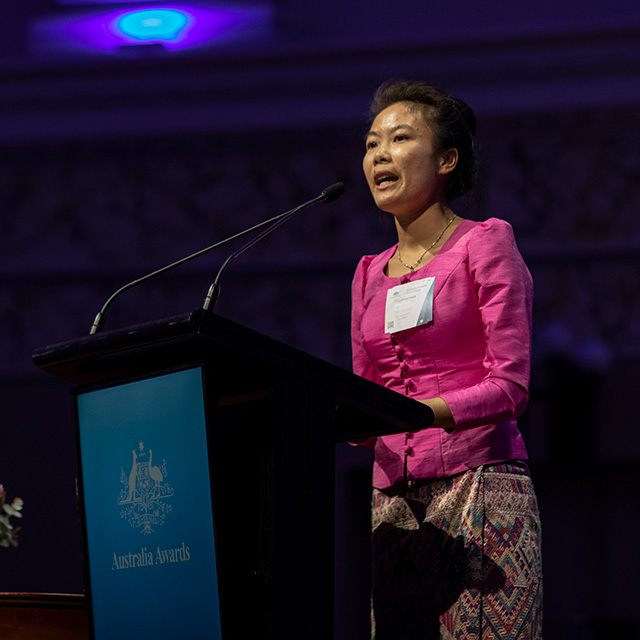 Studying at UQ introduced me to the most welcoming and professional academic staff. On top of this, the friends I've made helped me settle in after a tough start to my degree. 
As a non-native English speaker, I knew that studying in Australia would challenge me. When the pandemic locked me at home for most of my first semester, however, it made the transition even harder. I started to feel depressed and missed my family.
But soon enough: a light at the end of the tunnel. I realised that everyone was feeling similar emotions; so, I decided to reach out to UQ's academic staff. They helped me overcome my worries about assessment and time management, and I'm so grateful to have had their support.
Thanks to them, I'm advancing my career in International Relations. I better understand the strategies and policies of many countries, especially the major powers, and I feel confident that I can contribute to the security and stability of the world.
Slowly but surely, I've settled into life at UQ. My English has improved, and the friends I've made along the way have never stopped supporting me. I'm positive my knowledge and networks will continue to grow. And after I graduate, I'll share my experience with my friends back home and inspire them to study in Australia. I'll recommend that they choose UQ so they too can enjoy its welcoming staff and students.
This rewarding experience was made possible by my family, the Australian Government, and the Lao Government. I must also mention Erica Rix, my Scholarship Coordinator, who provided much needed support and advice.