In partnership with the Australia-United Kingdom Chamber of Commerce, National Australia Bank, and Investment NSW, The University of Queensland is delighted to feature in the second Rethink, Reset 2021 report on 'The Road to Net Zero.'
In the lead up to COP26, this timely report brings together candid insights from industry leaders across the energy sector to hear their thoughts on what the road to carbon neutrality really looks like.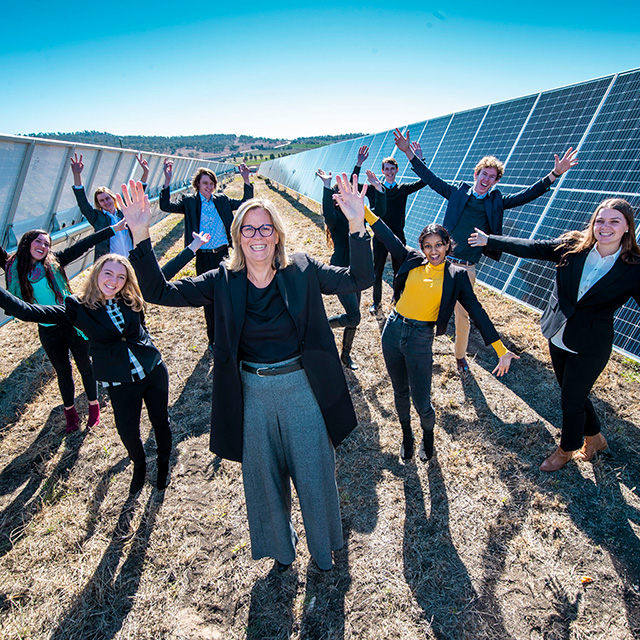 Providing a resilient and cleaner future has never been more critical and with governments and world leaders set to gather in Glasgow this November to provide the next step towards tackling climate change, business leaders and organisations around the world are having to adapt quickly to meet these targets.
To give our insights on the road ahead UQ's Chair in Sustainable Energy, Professor Peta Ashworth and Senior Lecturer in Strategy, Dr Cle-Anne Gabriel, spoke to the Chamber on what we're doing to ensure a brighter, better future is being made.