Latin American Colloquium (LAC) panellist, Martha Jimenez, is an international student from Peru in The University of Queensland (UQ) School of Earth, and Environmental Sciences. Martha reflects on how the global pandemic changed her views on education.
As a future graduate of UQ's master's in environmental management, I've experienced firsthand how COVID-19 acted as an accelerator of change in education.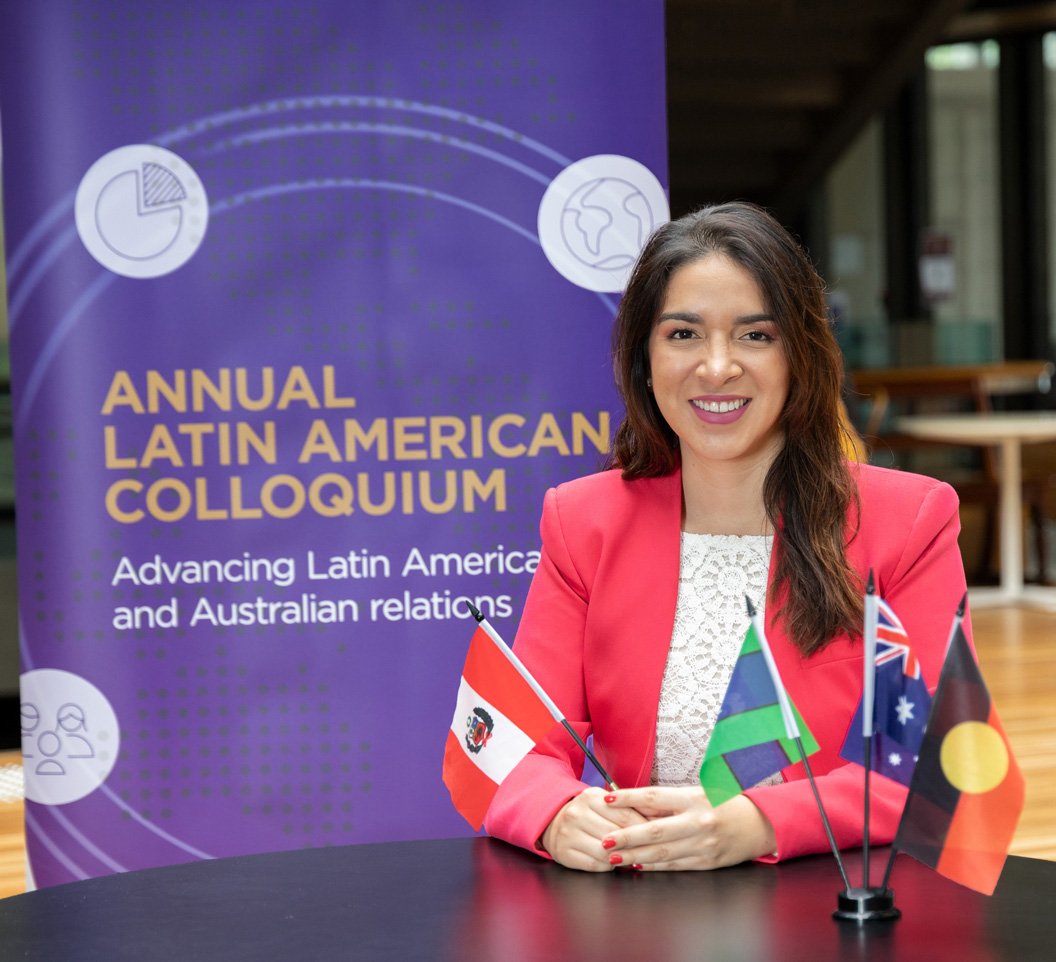 When I packed my luggage to come to Australia in January 2019, I could not have imagined the massive shift in mindset I was about to make. When COVID-19 hit, I was devastated because I knew that Peru and my family would be hit immeasurably harder than in Australia. However, I wanted to make the most of my dream of studying in Australia, so I started working for it.
I developed the personal tools to adapt to change through attending some counselling sessions at UQ. It was one of the first steps I took to understand that I was living a feeling shared by everyone – fear of change.
At the end of my first semester, I started enjoying online classes, and I began to enrol in many extracurricular online and flexible activities at the University, such as the Science Leaders Academy, 180 Degrees Consulting UQ group to help non-profits achieve their social impact goals, Get Set program mentoring students. Then, the restrictions were lifted, and we returned to study in person at UQ. However, not everything returned to the way it was before the pandemic.
Not only did I have to adapt to this new reality, but the University and the whole world did too. COVID-19 did not stop people from wanting to continue their studies abroad. For instance, Peru continued to provide the Bicentennial Generation Scholarships of Excellence for studies at Australian universities, although Australia had not yet opened its borders. For many young people, having the opportunity to study at an Australian university even when they are external students is so significant for their careers.
Universities like UQ had to ensure that all their students (internals, externals and flexible delivery) received quality education no matter where they were. However, some services have become essential for this to work, and one of them is internet access.
In 2019, a study carried out by the UN Development Programme indicated that Latin American countries had the highest index of inequality of people accessing education, which is later reflected in fewer job opportunities. This gap has increased as a result of COVID-19; poor people are now more impoverished. Without access to education, it will be hard for them to achieve a better future, even now when the options to study from home are increasingly possible. The lack of technological development in Latin American countries has been a critical factor that has affected the education of many people. This is why it's so important that alliances between top universities globally, such as UQ and Latin American governments exist.
To contribute my ideas to recovering after the pandemic in July I participated in the Universitas 21 (U21) and PwC Innovation Challenge. The Challenge was to propose an innovative idea that governments, businesses and education providers could undertake to help improve and maintain shared and sustainable prosperity. As one of seven runners up, my proposal was one answer to the impact that COVID-19 had worldwide on education. After reading the Upskilling for Shared Prosperity report by the World Economic Forum and PwC, I determined that the critical factors in this three-piece puzzle should include digitalisation, cognitive, social and emotional, and adaptability and resilience skills sets, as part of a new education model.
Martha pitching her Talented Global Generation Model on shared and sustained prosperity
Our ability to adapt to change has increased; we can have scheduled face-to-face meetings that go online at the last minute or opt for a more flexible coordination model. A new range of opportunities have opened that at one time seemed impossible.
The 14th Latin American Colloquium organised by UQ discussed in different ways how COVID-19 worked as an accelerator of change and how innovative solutions came with it. One of them led to reshaping how we learn and work.
Two common themes throughout all the panellists' presentations were digitalisation and new technologies. These are the basis of the new post-pandemic era. For some economic sectors, these new tools allow us to continue in our everyday chores, providing us with some flexibility when working or studying from home. Still, others are willing to return to face-to-face dynamics and collaboration.
At the same time, several aspects, such as physical work environments must be considered, which open new research opportunities. On the other hand, a panellist suggested considering not only Latin American natural resources for mining, but also human resources. Start looking at Latin American countries as workforce sources with a talent pool to start different partnerships with Australian companies.
Many thanks to UQ and all the Ambassadors who made the 14th Latin American Colloquium possible. This event provides a great platform to help people from Latin America and Australia look for more partnership opportunities and innovative solutions to current challenges.