Article by Alek Zganec (UQ Writing, Editing and Publishing alum)
The Australia Awards Short Course, 'Infrastructure – Financing Structures, Instruments and Incentives', equipped a diverse group of Indonesian Government officials with the knowledge and skills needed to advance the country's complex infrastructure needs. 
The University of Queensland's (UQ's) International Development unit delivered the short course to 24 senior-level staff from a range of government and private sector institutions including the Ministry of Finance, the Ministry of Public Works and Housing, the Indonesia Infrastructure Guarantee Fund and the Ministry of National Development Planning (Bappenas).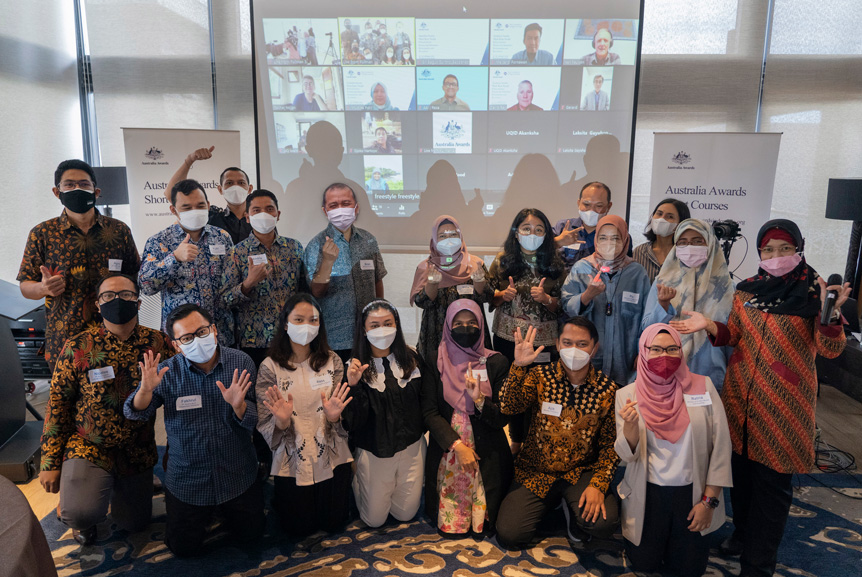 The group explored what Indonesia requires to meet its infrastructure needs, and how to collaborate more effectively when determining what projects to fund and what financing and contracting models to apply.
The course was led by Dr Neil Paulsen, formerly of UQ's Business School, Dr David Ray, Indonesian infrastructure specialist, and former Queensland Government Minister for Natural Resources, Ms Rachel Nolan, who mentored and connected the group with real-world expertise. The course also incorporated guest presentations from experts in infrastructure financing and development including, the Queensland Department of Treasury, seqwater, the Cross River Rail Delivery Authority, Plenary Group and Macquarie Capital.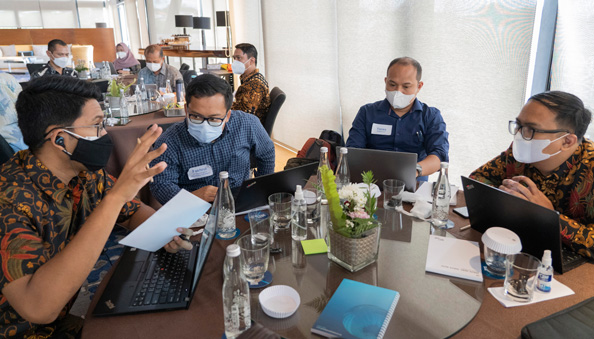 Participants were supported to develop and implement Award Projects, which apply learnings from the course to support the Indonesian Government achieve its infrastructure objectives. These projects covered a wide range of topics related to infrastructure financing, including the development of an appropriate model for a Public-Private Partnership for a waste-to-energy project, and recommendations for an effective financial support scheme for the Trans Sumatra Toll Road (TSTR) Project.
Following the course, participants reported a significantly improved understanding of how to further develop their infrastructure projects, such as how to devise more realistic mapping and pricing arrangements for proposals.
Ms Iis Ratna Komala, KABID Angkutan (Head of Public Transport Division), Pemerintah Daerah Kabupaten Bandung, said the course helped her realign her goals and emphasised the importance of multi-stakeholder collaboration.  
"I keep encouraging my team and spreading the principles to others – colleagues, supervisors, community, public transport operators and enterprises – about how the system must be planned and run to achieve the main goals," Ms Komala said. 
Mr Fakhrul Aufa, Assistant Vice-President, PT Sarana Multi Infrastruktur, said International Development provided a comprehensive overview of best practice, from theoretical and practical points of view, using real-world examples and relatable issues. 
"The course leaders and facilitators worked very hard to make the session really interesting. Some of the topics were very topical and critical for Indonesia such as asset recycling, the role of the private sector, and PPP with a concrete case study from Australia," Mr Aufa said. 
Mr Meiseno Purnawan, the Head of Evaluation Services, in the Indonesian Ministry of Finance found the program deepened his understanding and knowledge regarding the detailed theories and methods of infrastructure provision using mixed financing.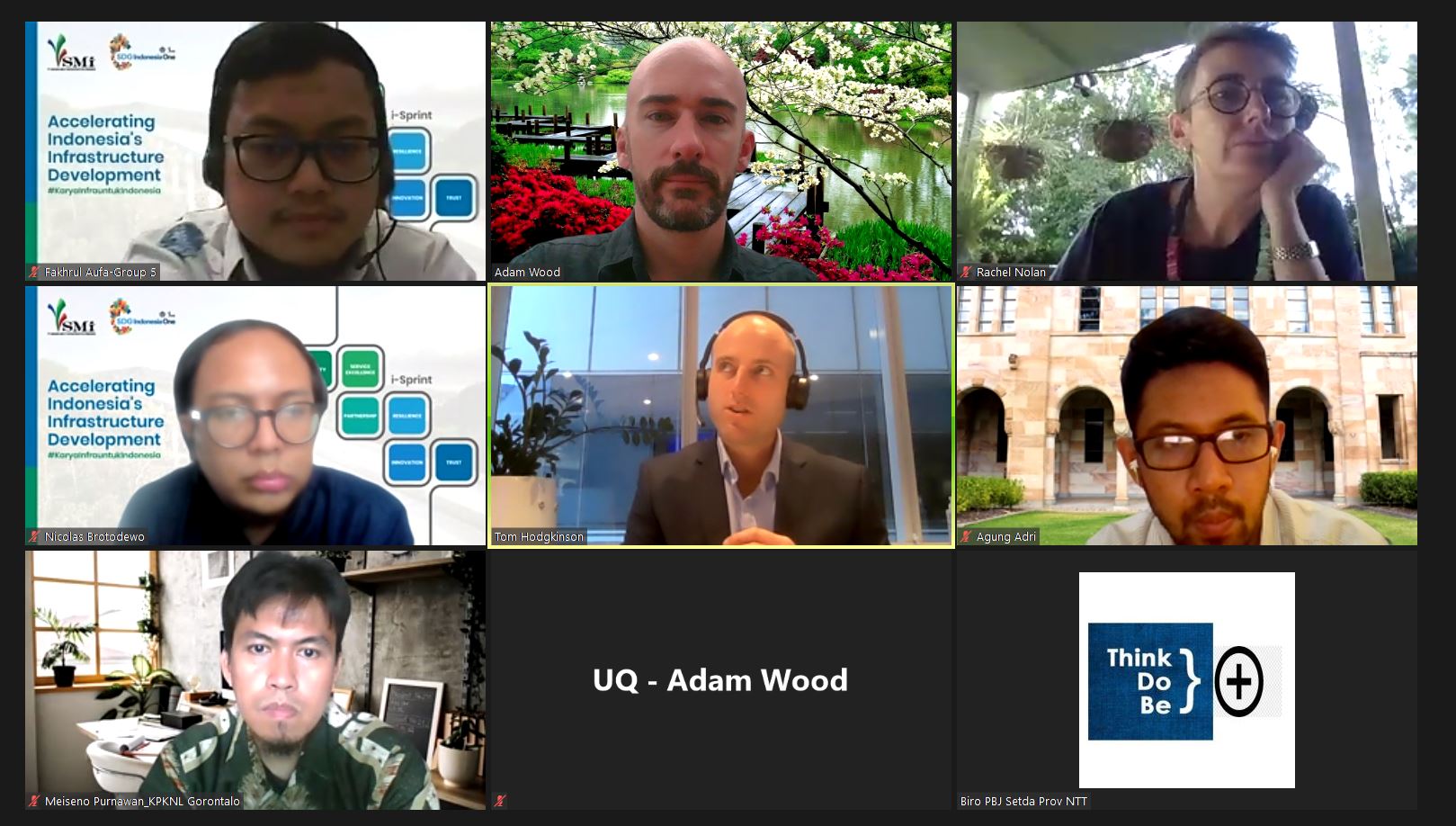 "This knowledge is very important since my Ministry is responsible for providing analysis and funding regarding infrastructure provision, as infrastructures are quite expensive to be provided by government funding alone," Mr Purnawan said.
"This course has given me a set of new methods to boost the efficacy of the limited concession scheme; therefore, I and my team will propose this policy to policymakers so that it can be implemented through regulation." 
---
The Short Course, which was delivered online from September to December 2021, culminated in a workshop and closing ceremony in Bogor, Indonesia, in March 2022. As part of the program, participants received online training in the APMG Certified Public-Private Partnerships Professionals Program (CP3P). 
UQ International Development is one of the leading university development groups in the Asia-Pacific region. The unit provides development expertise and program management leadership to help build the capacity of people and organisations around the world to achieve their development goals.
For more information, contact Adam Wood.