Shali Thevarasan was 12 when she, along with her parents and older brother, fled Sri-Lanka for a safer life in Australia.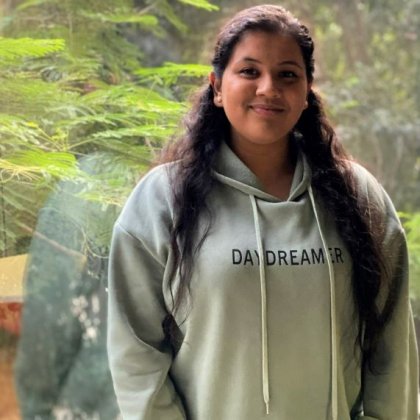 While it was a relief to reach Australian shores, the University of Queensland physiotherapy student admits it was a huge adjustment.
"We didn't know anyone, and my parents struggled while learning a new language," Ms Thevarasan said.
"Thankfully, I had been taught English because I went to a convent school in Sri Lanka, so I was interpreting everything for them.
"The major challenge for me was going straight into high school, because everything was digital, but back in Sri Lanka, everything was in paper form.
"I had to self-learn and watch YouTube videos to understand the concepts, so yeah, it was a bit tough."
With determination and hard work, the now 21-year-old graduated school with flying colours and is in her first year of the Bachelor of Physiotherapy (Hons) program, with the help of UQ's Refugee and Humanitarian Scholarship. 
"UQ is a world-class university and the dedicated support it was providing to the refugee and temporary residents in Australia grabbed my attention," Ms Thevarasan said.
"I am very sure that I have made the right decision to study at UQ by accepting the scholarship offer."
Read the full article on UQ News