Six UQ undergraduate students are heading overseas after being awarded prestigious scholarships under the Australian Government's New Colombo Plan (NCP).
The students will travel to Japan, Singapore, and Indonesia as part of the Federal Government's flagship initiative to boost ties with the Indo-Pacific region. They will participate in study and research opportunities, and internships and mentorships, having selected countries and institutions that will help them build connections, explore new areas of study, and broaden their cultural experiences.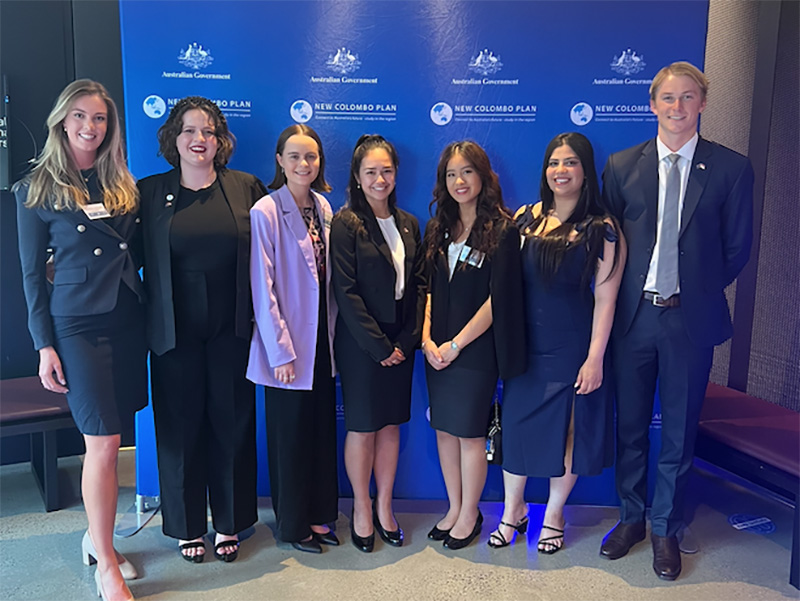 The 2023 NCP round awarded more scholars than ever before – 150 students who will travel to 24 host locations next year. Seven First Nations scholars are among the cohort, as well the largest number of scholars from regional and remote areas (60) and scholars with a disability (21).
UQ Pro-Vice-Chancellor (Global Partnerships) Mr Brett Lovegrove said the connections and networks forged through NCP scholarships and mobility grants are invaluable to the way we share and understand knowledge.
"Australia and the diverse countries of the Indo-Pacific share many of the same grand challenges, from climate change and reliance on increasingly scarce natural resources to global health and cyber security," he said.
"It's inspiring to see these ambitious students make the most of this opportunity to forge meaningful connections with some of our closet neighbouring countries.
"After the disruptions and border closures of the past few years, it's great to see the NCP scholars returning to the region with which we have developed so many close ties over the years. We know how valuable being there in-person is to forming these relationships."
The scholarships were officially announced at an awards ceremony in Canberra on Tuesday 6 December.
Bachelor of Arts/Law student Samara Welbourne has also been recognised as an NCP Fellow for Indonesia – a prestigious title awarded to the top-ranked candidate for each host country.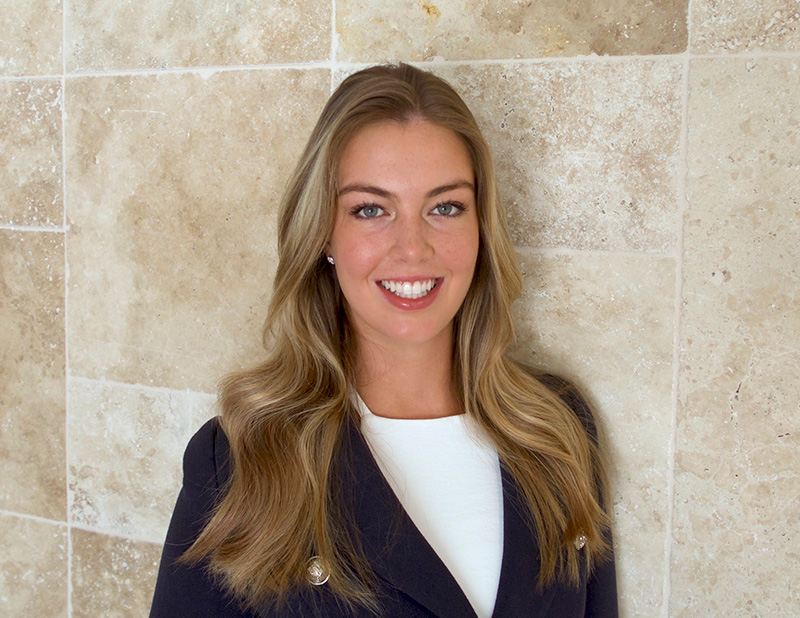 Ms Welbourne is a passionate social entrepreneur and humanitarian who has worked with locals in the Balinese village of Bungaya to build a library so children could access books and improve their literacy.
She'll return to Indonesia in Semester 1 2023 to study at Universitas Gadjah Mada, where she hopes to build relationships and increase her language skills.
"I chose Indonesia because of its strong strategic importance to Australia's future prosperity, given they are our closest neighbour," Samara said.
"Yogyakarta, the cultural capital of Indonesia, is known as the 'university city' and has more than 20 universities. Universitas Gadjah Mada is one of the oldest, most highly respected universities and has many well-known graduates including Indonesia's current President, Joko Widodo.
"I'm hoping to engage with some of Indonesia's future leaders and to use these connections to positively contribute to the Indonesian-Australian bilateral relationship."
Congratulations to Samara and the 2023 UQ NCP scholars:
Grace Meehan, Bachelor of Science/Law (Honours) – University of Tokyo, Japan
Edward Vallis, Bachelor of Science – Kyoto University, Japan
Hao Yu (Howard) Wang, Bachelor of Commerce/Law (Honours) – National University of Singapore, Singapore
Sophie Cunningham, Bachelor of Arts/Law (Honours) – Singapore Management University, Singapore
Jarrod Richards, Bachelor of Commerce/Economics – Singapore Management University, Singapore
Samara Welbourne, Bachelor of Arts/Law (Honours) – Universitas Gadjah Mada (Yogyakarta) Indonesia (Fellow).