During a recent visit to the Indian Institute of Technology Delhi (IITD), UQ-IITD Academy of Research joint PhD candidate Vallari Chourasia had the opportunity to present her research to Australian Prime Minister, Anthony Albanese.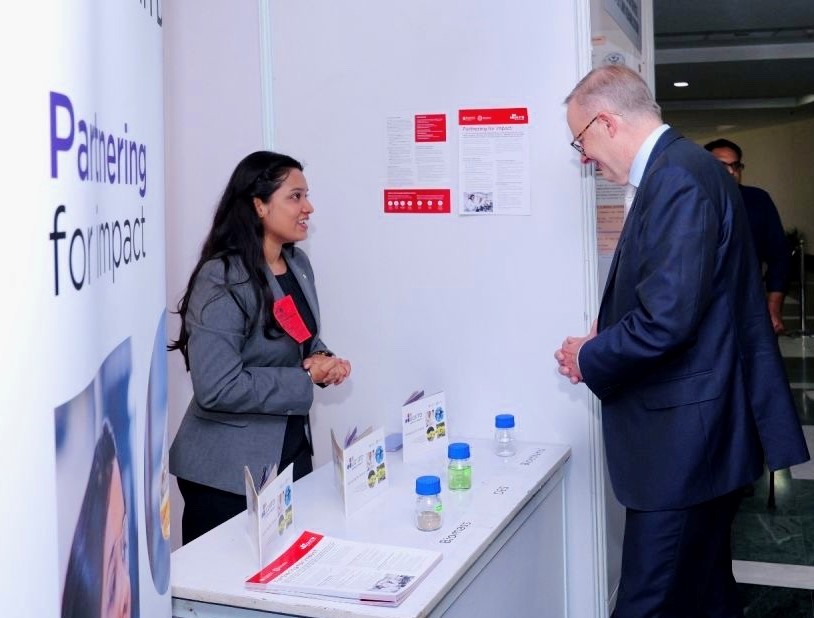 "It was an amazing experience for me! It was such a great honour to present my PhD work to Mr Albanese," said Ms Chourasia.
After visiting Ms Chourasia's stall at the event, Mr Albanese acknowledged the UQ-IITD collaboration and the program's contribution to research in energy efficiency.
Ms Chourasia's passion is sustainable development and bioprocessing.
She is researching ways to transform sugarcane by-products into a more sustainable, affordable and alternative fuel sources to traditional fossil fuels.
India and Australia are among the top 10 global producers of sugarcane, meaning the completion of this joint UQ-IITD project could help future development in the biorefinery industry not just for both nations, but globally.
"The most exciting aspect of my research is the widespread applicability of my work," said Ms Chourasia.
"With a devastating pandemic lasting more than two years, and a war involving the world's greatest exporter of fossil resources, this has undoubtedly resulted in a global energy crisis, raising demand for alternative transportation fuel."

For a developing country like India, research like this has the potential to ensure energy security and a transition to a low-carbon economy.
"Blending locally generated ethanol with gasoline could help India improve its energy security, allowing local businesses and farmers to participate in the energy economy, and reducing hazardous emissions," she said.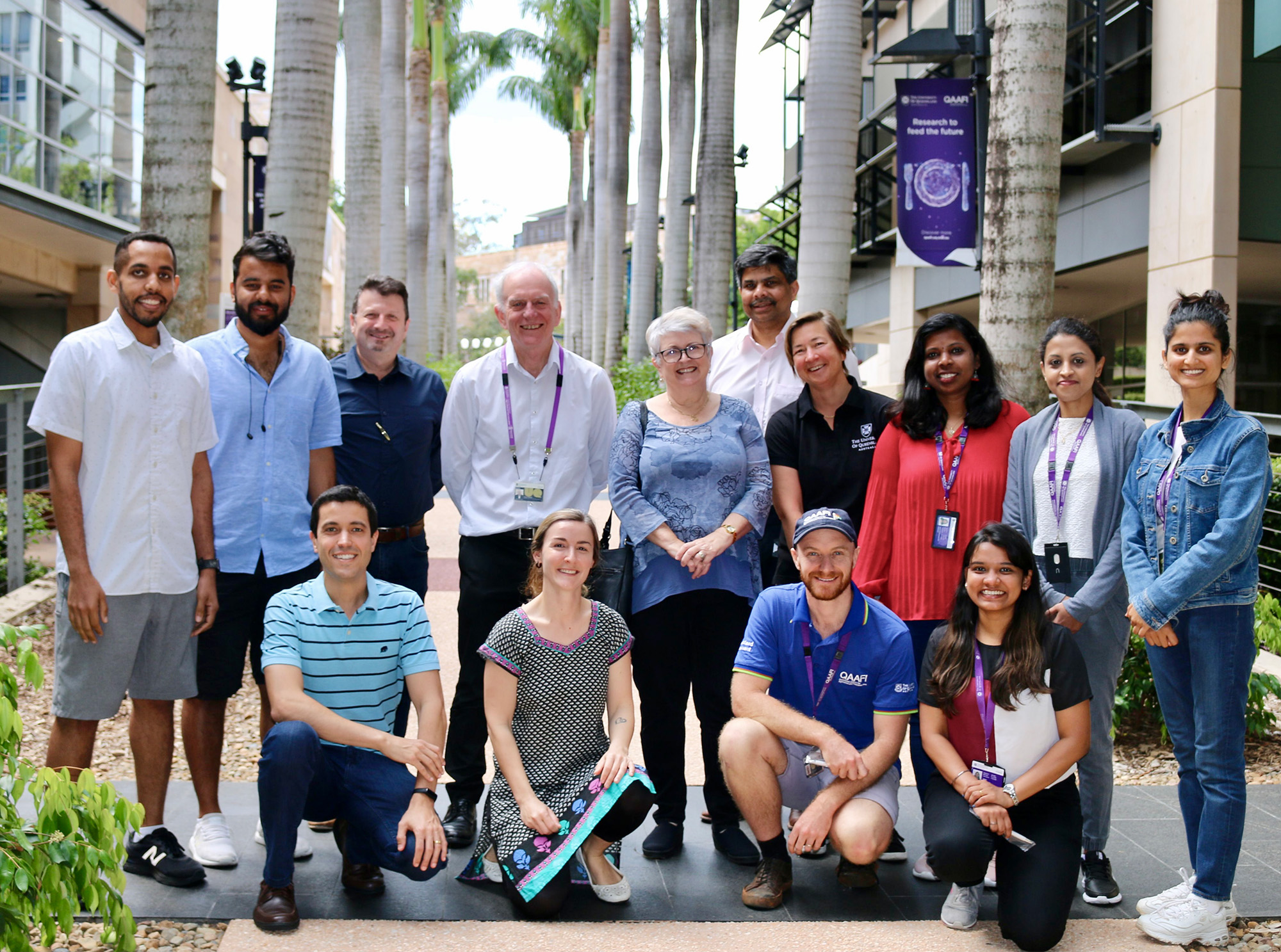 Ms Chourasia is completing her studies through the UQ-IITD Academy of Research joint PhD program, which aims to work on goal-directed, cross-disciplinary challenges to provide global impact.
With access to world-class facilities and resources, and dual supervision by UQ and IITD academics, students benefit from global expertise, cross-disciplinary knowledge, living and studying in a different culture, and access to diverse employment opportunities.
"This program has offered an opportunity like no other to pursue my research interests under the supervision of the most experienced faculty," said Ms Chourasia.
"It not only provides cutting-edge research facilities, but it also encourages students to develop an integrated approach through multidisciplinary projects."
Thanks to the program's associated research grant, Ms Chourasia has had opportunities to present her research work at international conferences.
Recently, Ms Chourasia landed an amazing opportunity as a Postdoctoral Fellowship at the US Department of Energy's Joint BioEnergy Institute (JBEI).
Ms Chourasia was first introduced to JBEI by her UQ supervisor, Queensland Alliance for Agriculture and Food Innovation (QAAFI) Professor Robert Henry, who had previously visited the Institute and noted the alignment of their vision to her passions.
In the interview for her new role, Ms Chourasia drew on her extensive experience working and learning alongside culturally diverse students.
"This program has benefited me so much because of the significant cultural differences between India and Australia in the workplace," she said.
"At UQ, I made friends hailing from almost every corner of the globe. UQ helped me develop my interests further, which is why I felt confident to answer the interviewer's questions.
"Not only has this program helped me in my career, but it has also enriched my life in many other ways."
Ms Chourasia is excited to work for the US Department of Energy and contribute to scale-up technologies, and help to advance and discover a financially sustainable biofuel as a potential alternative renewable resource to petroleum and diesel.
"It's a once-in-a-lifetime opportunity for me, and it seems like a dream come true."